Jobless60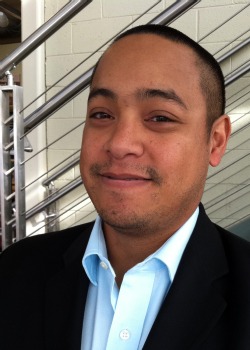 No wonder Nate Greiner lost his job as a media buyer in 2009. When the economy tanked, consumers stopped consuming, advertisers stopped advertising and nobody needed Greiner to negotiate deals for advertising time on broadcast television. When Greiner's agency lost a major client, Greiner was laid-off.
"I loved working there," he said. "Everybody had a good work ethic. Everyone was on the same page." Greiner keeps in touch with the company, R2CGroup/Cmedia, in Exton, hoping that he might be able to return when the economy picks up. That's not happening yet.
Meanwhile, Greiner spent four months working as a plant manager in his family's sausage making business in Connecticut. But families are complicated, so for the moment, that's not an option. Plus, his wife has a secure job not too far from Greiner's home in Exton.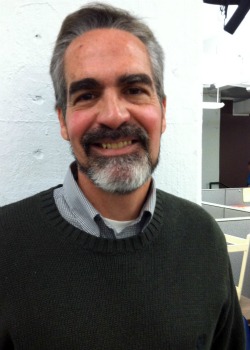 Truth, they say, is stranger than fiction, but marketing and communications manager James Baraldi is turning to fiction to cope with the truth -- that after 27 years of service to one company, he was laid off in January 2010.
"Most writers have a book in their drawer," said Baraldi, who worked for Bunzl Philadelphia, a food service distribution company. This one is officially fiction, but it talks about the experiences of a man who works in a company for years and then loses his job.
Baraldi, of Drexel Hill, started his career as a journalist, working for trade magazines, but then moved into marketing. In Bunzl and its predecessor company, he found very satisfying work. He built up the company's marketing department from nothing, designing sales materials, brochures and catalogs where none had existed. Then as the web came into play, he helped move these same materials online, even helping to set up dedicated sites for the company's largest customers, among them Rita's Water Ice and Wawa.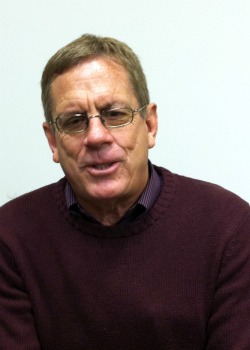 Having spent most of his career in purchasing, Kevin T. Anderson knows how to negotiate a good deal. "It takes stubbornness and being nice," he said.
"I don't want to talk about golf. I don't want my green fees paid. That's not my job. I don't want to go out to lunch, and I wouldn't say this, but I wouldn't want to go out with you anyway. I don't want to wine and dine and I hate golf," he said. "It's the price. I just want better prices."
Anderson knows how carefully sales people try to find out what the purchasing agent likes, anything to give them an edge over their competitors. "Eagles tickets," he said. "That was hard to turn down, but I did it."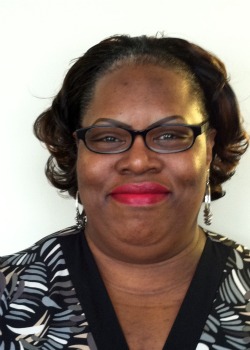 Karen T. Watson is so organized that she alphabetizes her spices, and that, she says is the trait that makes her such a good executive assistant.
Growing up, Watson used to visit her mother on the job. Her mother was a file clerk in City Hall and Watson was so impressed at how well she did her job. "You gave her a name of a file, and she'd give you a number," Watson said. "She was that sharp. She was a very orderly person and she never forgot anything."
That kind of organizational ability was an inspiration to Watson, who pursued the same career.

Because of the Thanksgiving holiday, "Looking for Work" does not appear today. Please be thankful if you have a job, and if you can help someone else get one, please try. Read the past profiles by clicking on the link below. Maybe today could be the day that you can help one of these people get work.
Read past profiles in the Looking for Work series.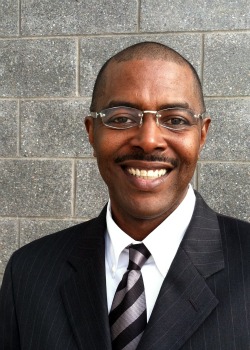 In February, Aramark Corp. lost the contract to provide commissary services to the inmates of the Philadelphia correctional system, and when that happened Jeffrey Scott's livelihood was threatened. Scott was the manager of the commissary, supervising 17 civilian workers and 30 inmates in what amounted to a major warehouse and fulfillment operation designed to deliver toiletries and other sundry items to the system's 9,500 inmates.
Scott, who lives in Overbrook and attended Central High School, began working for Aramark in 2004, recruited directly from the military. Over the years, he either managed food services or commissaries in several different prisons before finally being transferred back to his hometown of Philadelphia. When Aramark lost the contract, it kept Scott on the payroll as a fill-in manager in hopes that something would come up, but it didn't. So on Oct. 4, Scott was laid off.
Working in a prison system was a new challenge for Scott. "The most surprising thing to me," he said, "was how important the commissary is to the safety and security of the prison. The commissary, the food service and medical treatment are the three things that will cause inmate uprisings. As long as you provide good service, that keeps the inmates calm, which keeps the officers safe."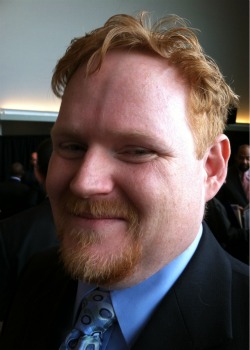 In the military, Phillip Yale, of Bensalem, accomplished things that should make him highly sought after as an employee. For example, as a supply support projects officer, he developed a metrics and charting program to identify excess material and saved $4 million in unnecessary material procurement.
He directed an ISO 9001 audit preparation, leading to certification and moved the U.S. Navy into a Lean Six Sigma program as part of his supply chain analysis. He also managed an 80 room hotel in Iceland, supervising 56 military and Icelandic personnel. And, on board the USS Cleveland, as a food service officer, he supervised a crew of 40 to prepare meals for 1,200. He oversaw the installation of a plastics processing system that eliminated all overboard discharge of plastic waste as well as 60 percent of food waste.
His accomplishments were impressive enough that he fielded several offers in manufacturing when he left the Navy in March 2006. A few months later, he settled on a California company that manufactured heavy equipment used in construction and manufacturing. That was before the recession. But when the recession hit, both sectors tanked. "A third of our revenues went away," he said. So did Yale's job. After he was laid off in August 2009, he got some consulting jobs, but they dried up after a time. He has since moved back to Bensalem where he has family.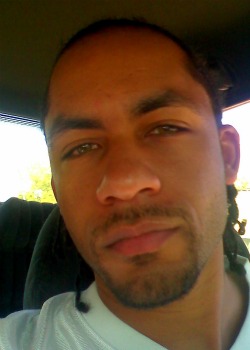 Growing up, Sean Tucker dreamed of playing professional basketball, but life and tough circumstances had a different plan. As the oldest of six children of a single mother, he had to spend his after-school hours working so he could afford to buy himself clothes.
"Basically, it was a sacrifice," he said.
Tucker found himself in a tough spot in his last job -- as a patient caregiver in a nursing home. He actually loved the work and prided himself on his ability to get along with the patients. "If anything, I was the problem solver," he said. "I helped them get acclimated to their new lifestyle."