Jane M. Von Bergen, Inquirer Staff Writer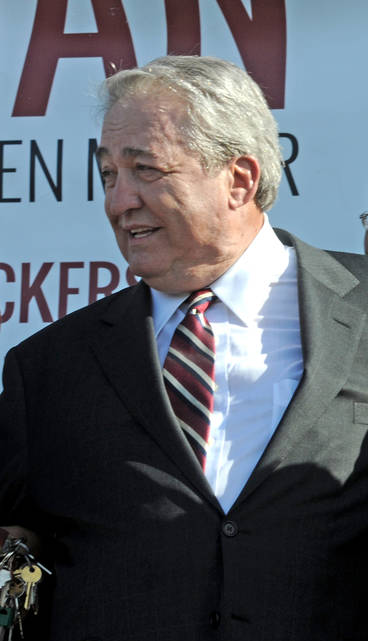 Irvin Richter, who confessed to me that he's extremely susceptible to a good sales pitch, is now shopping for new office space for his company, Hill International Inc. Or maybe he's trying to set up a duel on the Delaware riverfront -- Philly versus Jersey.
It came up, during our Leadership Agenda interview, when I asked him his opinion about the business climate in this region. Hill International, a construction consulting and project management company, has 4,000 employees globally and about 200 in the area, split between headquarters in Marlton and a Philadelphia office.
Q: What do you think the business climate is in this region?
Jane M. Von Bergen, Inquirer Staff Writer
Ludicrous is how union official Jason Acree describes rumors that unions are forcing PECO to turn away non-union crews brought in from out of town to help restore power after this week's ice storm.
"With a restoration like this, no one is denied, union or non-union," he said. "You have qualified people working, whether they are union or non-union."
Acree presides over Local 126 of the International Brotherhood of Electrical Workers in Collegeville. He and his business agentd dispatch union linemen and ground crews through a hiring hall when power companies need more help than their regular employees can provide. He said he and fellow union officials have been putting in 16-hour days "trying to get as many people as possible working."
Jane M. Von Bergen, Inquirer Staff Writer
When the financial markets collapsed in 2008 and 2009, Robert "Bob" Guillocheau, the chief executive at Ascensus Inc., faced a test of his concept of servant leadership.
First a definition, as explained by Guillocheau said during our Leadership Agenda interview published in Monday's Inquirer. The idea is, he said, that chief executives, including himself, serve the employees, providing them with what they need to serve the customers. The customers appreciate the service and patronize the business, recommending it to others. That adds value, and ultimately, brings value to shareholders. I
"About 15 or 20 percent of our revenue goes up and down depending on what happens with the value of the assets in the plans" administered by Ascensus, Guillocheau explained. "So if you recall, the stock market went down 50 percent, so 15 percent of our revenue dropped by 50 percent.
Jane M. Von Bergen, Inquirer Staff Writer
Forgive me if I roll my eyes at yet another corporate motto -- on my best days, I try to be polite enough to not roll them in front of the executive who happens to be mouthing the words.
Unfortunately I slipped up, when I was interviewing Robert "Bob" Guillocheau, chief executive at Ascensus Inc., the Dresher-based back office retirement and college savings plan administrator that handles more than $100 billion in assets. The motto was, as usual, inspiring: People Matter. Quality First. Integrity Always.
But Guillocheau caught me mid-roll. Fine, I said, sounds good, but how do your "core values" play out when times are tough?
Jane M. Von Bergen, Inquirer Staff Writer
The president of the nation's largest organization of human resource professionals will join President Obama at the White House Friday to push a new venture to put the long term unemployed to work. How? By hiring them.
It's no secret that companies are reluctant to hire people who are unemployed and the longer they are unemployed, the tougher the challenge job seekers face in convincing employers that they aren't incompetent slackers, cast out for cause.
"It's time for some of us to begin thinking differently," Henry "Hank" Jackson, president of the 260,000 member Society of Human Resource Professionals, said in a statement. "In one of the toughest economies the United States has ever seen, unemployment on a candidate's resume is more of a white flag than a red one. Employers must be able to recognize the human capital potential in the ranks of the long-term unemployed."
Jane M. Von Bergen, Inquirer Staff Writer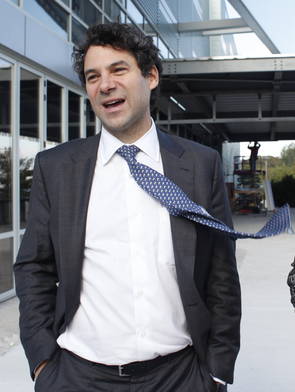 In our former Inquirer building, one of ladies' rooms had three important amenities. There was a board with hooks for coats. Another was a chair, the better to put on boots, and the third was a table, perfect for backpacks and computer bags. It all added up to turn a utilitarian workplace bathroom into a comfortable spot.
Small details, but details matter, both in the workplace and in business enterprises. Lately, Gregory Carlin, the chief executive of Rush Street Gaming L.L.C., the parent company of SugarHouse Casino, has been thinking about parking garages. That's because, as part of its $155 million expansion, SugarHouse plans to build a 606,000 square foot garage -- capacity 1,500 cars. (Read the Inquirer story on the expansion here.)
"Most people don't give a garage a second thought," Carlin told me in our Leadership Agenda interview, published in Monday's Inquirer. "But the difference between a well-designed garage and a not well-designed garage has a huge impact on the customers' experience."
Jane M. Von Bergen, Inquirer Staff Writer
Many of us could tell our bosses the truth that Greg Carlin, the CEO of SugarHouse Casino and Rush Gaming L.L.C., discovered on his own: Micromanaging was making him (and probably his employees) miserable.
"I went through a point where I was so bogged down in the weeds, and I was unhappy basically," he said.
This came up in the course of our Leadership Agenda interview, published in Monday's Philadelphia Inquirer. I had asked him for advice for newly-minted leaders.
Jane M. Von Bergen, Inquirer Staff Writer
What does Philadelphia need to make it a world-class region? It needs its college graduates to stick around, said Robert J. McNeill, the newly-elected chairman of the Economy League of Greater Philadelphia.
"Philadelphia already is a great region to live work and play," McNeill said in our Leadership Agenda interview published in Monday's Inquirer. "I think being able to communicate and demonstrate that to our recent graduates is critical to our success and I think it could go a long way."
McNeill's employer, Deloitte LLP, the giant public accounting firm, is doing its part. (McNeill heads its Philadelphia office). This year, nationally, Deloitte will bring on 7,000 campus hires, either for jobs or internships. McNeill isn't sure how many of those will be in Philadelphia.