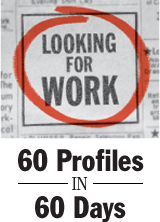 13/60 Larry Sutter got his start as an assistant buyer of dinnerware for Marshall Field's, the legendary Chicago department store.
These days, his expertise is in shopping for the manufacturing processes that produce the dinnerware, or figurines, or, for that matter anything - including industrial machines and construction tools.
But whether it's a heavy construction tool, a serving platter, or a Berenstain Bears collectible, it's the same thought process.
"You have to understand what is needed, then you have to take that concept and communicate it to a manufacturer to develop the item. That involves all the specifications and the pricing," said Sutter, 63, of Westampton.