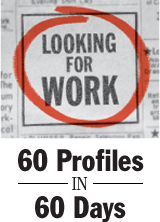 47/60 There are people with brains and talent, and then there are people who have a special talent for working with such folks.
That's been Cynthia McConnell's specialty for 20 years - the last dozen as a director of medical education, either for medical residents or for continuing education for physicians.
McConnell, 50, of Aston, never trained as a doctor, but she makes sure that doctors get the training they need.
One of her most important functions at her last job, at the Brooklyn Hospital Center, and at her job previous to that, at Crozer-Chester Medical Center, was to prepare the centers to maintain accreditation for graduate medical education.