Archive: June, 2011
Jane M. Von Bergen, Inquirer Staff Writer
The paid sick leave ball is back in City Council's court now where it may collapse with a sick thud following Mayor Nutter's veto Tuesday. The measure narrowly passed with nine votes on June 16, and it would take 12 votes to overcome his veto. Advocates promise they'll work to make that happen.
Opponents, who apparently were persuasive, say the bill would pile yet another cost on businesses which are still struggling.
That's not how it played out in San Francisco, according to Donna Levitt, manager of the labor standards enforcement office in San Francisco. I interviewed her for my earlier story on this issue. San Francisco is one of the few cities nationally to have passed a paid sick leave ordinance.
Jane M. Von Bergen, Inquirer Staff Writer
Suppose a hotel housekeeper spends the first five hours of her day cleaning bathrooms, then takes a few-hour break, later returning for another five hours as a front desk clerk in the evening. That's a 10-hour day, right? Eight hours at straight time and two hours at time and a half.
But sometimes, hotels use a different calculation.
Alfonso Gristina, head of the U.S. Labor Department's Wage and Hour district office in Wilkes Barre, is leading a federal investigation into hotel wage practices in Pennsylvania. And one wage practice that hurts workers is when hotels pay workers separately for each function, he said. They may issue two separate checks on a straight time basis. No OT.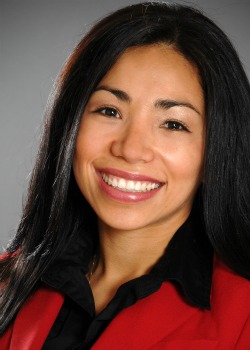 In September, Mayerlin Fattibene joined a solar company in Marlton, relocating to live nearby. "The company was growing and we were going to grow with it," said Fattibene, who was the company's financial controller. By January, Fattibene, an operations director, was laid off.
At the solar company, Fattibene initiated many financial procedures among them a database for creditors, customers, assets and banks and an automated system to handle inventory management, payroll and credit reconciliation. She also collected over $100,00 in unpaid receivables within the first two months. Before that, she served as a financial services operations supervisor in Edgewood, NY and as a licensed banker at JP Morgan's office in the same town.
While her work has always been in financial services, her passion is for international business. It would be her dream to marry the two. "You get people from anywhere in the world, and I love it," she said. "It's fun to learn what's going on with each country, with the politics, the economy, the rules and regulations."
Jane M. Von Bergen, Inquirer Staff Writer
When psychotherapist Leslie Mayer counseled laid-off executives as a consultant at Right Management, the Philadelphia outplacement firm, she absorbed much of their pain. At home, at night, she turned their sorrow into song.
"That really was my cry," Mayer said, in a story in Saturday's Philadelphia Inquirer. Mayer now runs an executive coaching business, Mayer Leadership Group, in Radnor.
Now her songs will be sung as part of a musical, "Jobbed," being produced at Act II Playhouse in Ambler Saturday night and Sunday afternoon. Admission is free.
Jane M. Von Bergen, Inquirer Staff Writer
New National Labor Relations Board rules on union elections predictably have both sides -- business and unions -- arguing about whether they are fair. If we dial back to when President Obama was first elected, the big business fear was that unions would persuade Congress to back card check union organizing -- that companies would be obligated to bargain if a majority of workers signed cards saying they wanted a union.
That has effectively died. Unions wanted the card check measure because, they say, many union elections are marred by intense company pressure against the union organizers as companies drag out the election process. Companies said that union elections are the best way to protect workers from relentless union intimidation.
The new regulations speed up the election process. I see it as a compromise measure between what unions originally wanted (card check) and what business wanted (maintaining the status quo).
Jane M. Von Bergen, Inquirer Staff Writer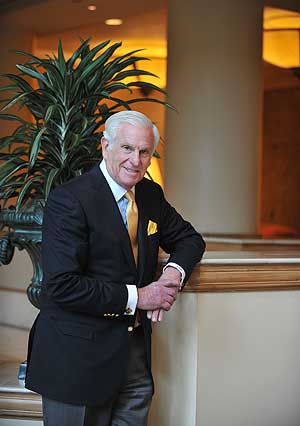 Leaving aside the question of whether a soda tax would have been a good idea, it was interesting to see Harold Honickman, owner of Pepsi and Canada Dry bottling operations in New Jersey that provide nearly 20 percent of the city's soft drinks, playing so well with Danny Grace, business manager for Teamsters Local 830, in the political theater that was City Council last Thursday.
In 2005, Honickman brought in replacement drivers and warehouse workers and a security force, allowing him to run his plants at 75 percent capacity while letting the Teamsters hang out on the picket line for a month.
After Mayor Nutter's attempt last year to pass a soda tax, Honickman, his wife Lynne and their children, along with Teamsters, significantly upped their donations to City Council candidates. You can read my colleague Jeff Shield's excellent Philadelphia Inquirer story about the political spending that happened in advance of last Thursday's vote.
Jane M. Von Bergen, Inquirer Staff Writer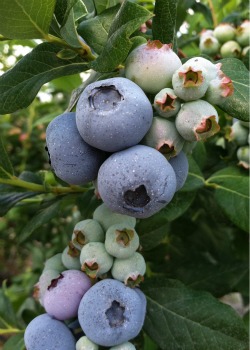 The blueberry pickers who travel to Columbia Fruit Farms Inc. in Hammonton are Haitian and come from Belle Glade, Florida. They get paid $3.50 per flat and work a short and intense season in South Jersey, living in big barracks, painted a pale blue. During their time off, they play soccer and they attend church right at the camp, under a huge shaded pavilion. You can read my Sunday Philadelphia Inquirer article about the $1.5 million Columbia Fruit Farms owners Anthony "Butch" DiMeo Jr. and his cousin William DiMeo spent to improve conditions at the farm after being repeatedly fined by the U.S. Labor Department.
This year, Butch DiMeo said, his workers are being paid about $3.50 a flat -- that's about average. They get a ticket for every flat and turn those tickets in for a paycheck. If the pickers don't pick enough to earn minimum wage, the grower has to make up the difference.
A flat is 12 pints, roughly 10 pounds, and they are selling now for about $17 to $19 a flat, estimated Gary Pavlis, the Atlantic County agricultural agent for Rutgers University's New Jersey Agricultural Experiment Station. Later in the season, the flat price will fall to $12 or $14. A typical yield, he said, is 1,200 flats per acre. Butch DiMeo said it takes about seven years for a berry bush to reach maximum productivity. The first year, the plant is grown in a container and later moved to field. For the next few years, the plant must be aggressively pruned to achieve its maximum yield.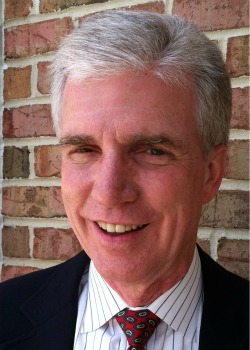 In 2005, after working 30 years at Helvoet Pharma Inc., formerly Owens-Illinois Inc., Richard Gardner was honored by his company for his longtime service as plant manager at its facilities in Pennsauken and Burlington. After teasing him gently about his tendency to talk very fast, a top company executive went on to describe him as a jack-of-all trades, reading from a written proclamation that was presented to Gardner.
"You have a person who can do any job, as he has proven," the proclamation read. "And therefore, we all hope that Rich can keep working at Helvoet for many, many years."
That was Gardner's hope as well, because he loved the work, but in May 2009, he was laid off. "I'd go back there in a minute," he said.