Archive: June, 2009
More than 75 human resource people have signed up for a seminar tonight being offered by the Philadelphia Human Resource Planning Society. The title? Job Search in a Recession for the HR Professional. I'm hoping to be able to attend. Among the panelists is Doug Fearon. He's the managing director for the Rosen Group, a Cherry Hill staffing company that specializes in human resource personnel, both for temporary projects and long term. The program's facilitator is Shelley Potente, vice president at Right Management, the outplacement company headquartered in Philadelphia. The session is free. Click here to find out more. By the way, I applaud this group because it is waiving membership fees to those in transition.
Tomorrow I'll blog more about the info in Ford R. Myers' book, "Get the Job You Want, Even When No One's Hiring." Myers, a local career consultant, used to work at Right. If you missed it, you can click here to read my question and answer session with him in Monday's Philadelphia Inquirer.
Longtime outplacement career coach Ford Meyers, who grew up in Overbrook, wrote a book on how to find a job. Here's your chance to ask him career questions.
Yesterday, I dropped my second son, and my youngest, off to Penn State to begin his education in engineering. He's a sweet young man and he said thank you to us before he turned and walked, without looking back, toward his dorm. Of course, his mother cried. I'm proud of him and of us as parents.
But, now, in a way, I'm unemployed. Many of you, like me, have or have had jobs that keep you busy more than eight hours a day. Many of you, like me, have gradually trimmed your lives to keeping a job and raising a family. Well, that family part has gone from full time to part time. That's why, in an odd way, I'm finding Ford R. Myers book, "Get the Job You Want Even When No One's Hiring" very compelling. You can read my Q&A with him in today's Inquirer by linking here. And at noon, I'll be chatting online with him.
I say oddly because the majority of these books are repackaged common sense, usually with one little wrinkle that is perhaps worth the cost. Generally though, I wonder why anyone would pay money for the common sense ideas in these books. This one isn't much different. But, the lesson that I'm learning from this is that as ridiculous as I find these books, when they hit you at the right time, they resonate.
In Sunday's Philadelphia Inquirer, I'll be writing about a new study that talks about the literacy of Philadelphia's workforce compared to the literacy needed for the majority of jobs in the city. Unfortunately, there's a big gap, although that's hardly a surprise in a city where about 50 percent of students drop out of high school. Of course, this is a huge problem for the workforce and for people looking for employment.
The study looks at three types of literacy -- prose, document and quantitative. Prose means the ability to read texts, including instructional manuals and yes, newspapers. Document literacy involves the ability to understand a bus schedule, a map or a job application. Quantitative means mathematical skills involved in balancing a checkbook, calculating a tip or performing simple computations.
You can click here to read the initial reports on the 2003 national survey that formed the bedrock for the Philadelphia study. You can click here for a page with all sorts of interesting links, including a link to sample questions. Let's see how smart YOU are! This final link provides an overview which also explains the various proficiency levels. That survey is the biggest and most recent national survey done of adult literacy.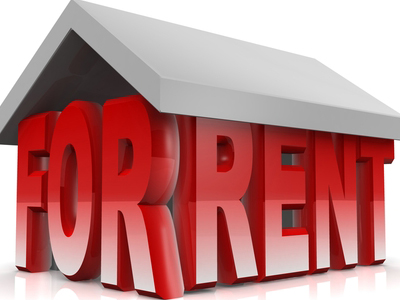 Listen, I know it is ridiculous for someone who has a job, and in fact, a decent job like mine, to ever be depressed, but I feel so sad for the people out of work and so incapable of helping them. They are losing their homes, their health insurance and their hope. However, I did read one really interesting idea in the July/August issue of the Atlantic Monthly, which offers a bunch of ideas about how help fix things, including our broken economy.
One idea, from Felix Salmon, a finance blogger for Reuters, seems very appealing.
Whenever a bank forecloses on a home, the current occupants can remain in the property indefinitely as long as they pay fair market rent -- which might be do-able.
Get ready for a game of musical chairs as soon as the recession lifts. According to a recent survey by the staffing company, Adecco Group, 54 percent of current employees will be looking for a new job as soon as they can. Employers who have used the recession as a cudgel to mistreat employees will pay the price when the job market rebounds, the survey showed.
The group most likely to leave? Seven out of 10 of the youngest workers, aged 19 to 29, are ready to start spreading their resumes. Many older workers have been willing to take a pay cut to keep the Good Ship Enterprise afloat. But fewer than than one in 10 of the younger workers will agree to a cut. Watch for them to be leading the regatta out of the harbor, in a speed boat!
There is still time, though, for companies to show their workers some love in hopes of keeping them. Most workers believe the recession will persist well into 2011.
In looking for a job, it helps to have someone who can serve as a guide. That's why job seekers should also seek a mentor, says Beth N. Carvin, chief executive of the Nobscot Corp., an organization that helps with recruitment and retention. The Hawaii-based company started by developing software for exit interviews, theorizing that outgoing employees might have some particularly compelling insight into corporate culture.
So where do you find a mentor? Carvin suggests consulting with your college or university for mentoring groups. Or ask a former boss or co-worker that you admire. Don't be afraid to contact a speaker you admired at a conference or someone in your profession that seems intelligent.
The key is to not scare them off by letting them think that you expect them to hire you or spend lots of time. In your letter or email presentation, explain your goal and why you have chosen them. Explain how you think the person can be useful, but always stress the limited amount of time you'll take, Carvin suggests. Offer some times to meet and find out how they would be interested in communicating.
This should be obvious to anyone with half a brain, but just in case you need a reminder, don't forget to be polite and friendly to receptionists, secretaries and interns when you are looking for a job. For one thing, they may be the keepers of crucial information about openings and contacts. They could also be in the position to "lose" the resume of an obnoxious person. But there is another reason. According to Joe Kran, president of OI Partners-Gateway International Philadelphia, companies want to make sure that their new hire fits into the corporate culture. Often hiring mangers will check with receptionists and admins for their reactions before making a hiring decision.
OI Partners is a network of career consulting, executive training and outplacement professionals located in 200 locally owned offices in 27 countries.