Archive: February, 2011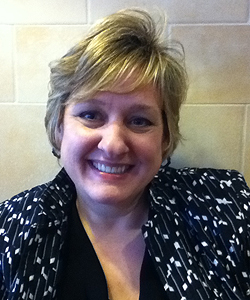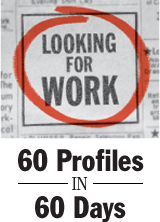 52/60 Alayne Green has a pretty simple way of describing her expertise: "I run businesses."
"I take something that isn't working - whether it's a project, or a team or a business, assess it and figure out how the options of how to make it better and then get it done.
"I'll figure out the process and I'll figure out the people and the money and I'll make it happen," she said.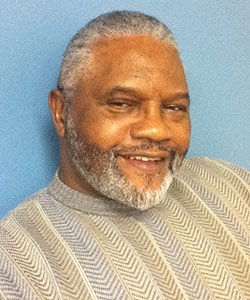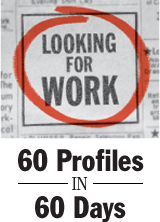 51/60 As a boy, Harvey Brown used to follow his father around, picking up carpentry and other building trades.
"My hand-working skills just came naturally to me," said Brown, now 61, of Philadelphia.
And so, Brown relied on his hands to make a living in manufacturing.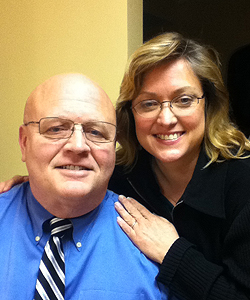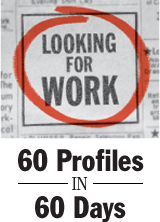 50/60 In this era of two-income households, many of those who lose their jobs find themselves relying on a spouse's paycheck to make ends meet.
But what happens when the spouse gets laid off, too?
That's what is facing human resources manager Jeanne Page-Soncrant and her husband Bob Soncrant, a loss-prevention director and fraud investigator. She's been laid off since April 2008. He lost his job in January.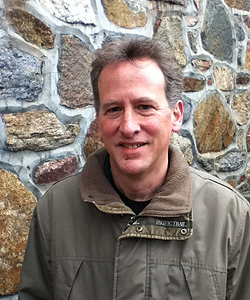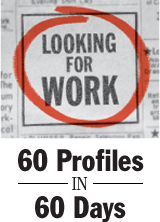 49/60 For a white-collar guy in information technology, John Malack, 51, of Quakertown, has unusual credentials: a hazmat truck driver's license for flammable materials.
That's because several times a year, Malack climbs behind the wheel of a truck and hauls a load of fireworks to wherever he and his crew are putting on a show.
Ever been at Cape May on July 4? It's Malack and his crew lighting the skies from a barge off the beach. "You have to respect it," he said. "You can never get too comfortable because there's a lot of potential trouble."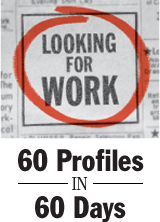 48/60 Why is it, Jane Merrylees wonders, that a college degree seems to be needed for nearly every job - even a legal secretary's job? Isn't intelligence, organization and an excellent command of the English language enough?
For more than 20 years, until the economy pulled the legal business up by its briefs, Merrylees, 58, a high school graduate, had functioned perfectly well in several law offices, handling ever more complicated cases. She became proficient in federal, state and local rules of civic procedure in Pennsylvania and New Jersey. She scheduled client appointments and depositions and typed and edited legal correspondence.
"It hurts me that I don't have a degree," she said. "But why do I need one?"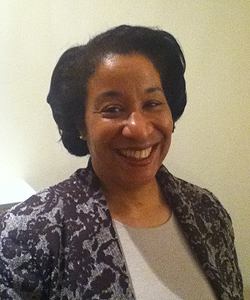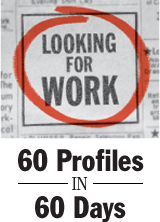 47/60 There are people with brains and talent, and then there are people who have a special talent for working with such folks.
That's been Cynthia McConnell's specialty for 20 years - the last dozen as a director of medical education, either for medical residents or for continuing education for physicians.
McConnell, 50, of Aston, never trained as a doctor, but she makes sure that doctors get the training they need.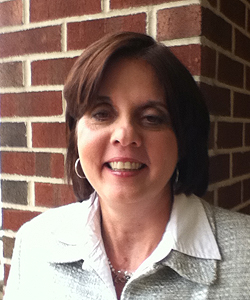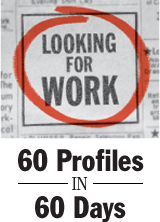 46/60 Eleanore Meals believes in goals - setting them and pursuing them. And, it helps to have a suit jacket handy.
These days, Meals, 53, is sticking to her goal of landing a job as an operational leader in the Philadelphia region.
Meals' resume includes stints as a site, production, purchasing, inventory control and sales manager with responsibility for budgets of more than $115 million and workforces that topped 250.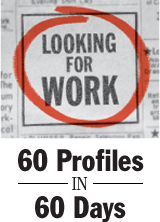 45/60 Sometimes when Michael McGinley and his fellow laid-off lawyers are sitting around a conference table, reviewing mountains of computerized documents, they joke about starting their own law firm.
"We all get along," said McGinley, 47, of Philadelphia. "All of us have different specialties."
And, all nine of them are used to working cheap.