Archive: November, 2011

Because of the Thanksgiving holiday, "Looking for Work" does not appear today. Please be thankful if you have a job, and if you can help someone else get one, please try. Read the past profiles by clicking on the link below. Maybe today could be the day that you can help one of these people get work.
Read past profiles in the Looking for Work series.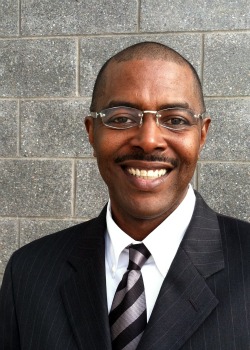 In February, Aramark Corp. lost the contract to provide commissary services to the inmates of the Philadelphia correctional system, and when that happened Jeffrey Scott's livelihood was threatened. Scott was the manager of the commissary, supervising 17 civilian workers and 30 inmates in what amounted to a major warehouse and fulfillment operation designed to deliver toiletries and other sundry items to the system's 9,500 inmates.
Scott, who lives in Overbrook and attended Central High School, began working for Aramark in 2004, recruited directly from the military. Over the years, he either managed food services or commissaries in several different prisons before finally being transferred back to his hometown of Philadelphia. When Aramark lost the contract, it kept Scott on the payroll as a fill-in manager in hopes that something would come up, but it didn't. So on Oct. 4, Scott was laid off.
Working in a prison system was a new challenge for Scott. "The most surprising thing to me," he said, "was how important the commissary is to the safety and security of the prison. The commissary, the food service and medical treatment are the three things that will cause inmate uprisings. As long as you provide good service, that keeps the inmates calm, which keeps the officers safe."
Jane M. Von Bergen, Inquirer Staff Writer
The Inquirer is moving to Strawbridge & Clothier's. We'll be housed on the third floor, where, I'm told, Frank and Peter Strawbridge once stocked linens and fine china, not in our white-towered building that used to tremble when the presses were fired up.
My heart is breaking. Our newsroom at 400 N. Broad St. is probably one of the most beautiful rooms in the city. It's about three stories tall, with huge industrial windows and giant pillars that once supported the presses. Around deadline, which these days is around sunset, a golden glow outlines the window frames. I pause for a minute or two to admire it. Only a minute though. Deadlines are deadlines.
I wanted to be a newspaper reporter my whole life, since I was 10-years-old. When I got to Temple, I dreamed of working here. We all did. This building, the one we are leaving, represented the pinnacle of success to me. In 1982, when I finally got a job here, it was the proudest moment of my life (except for when my two children were born).
Jane M. Von Bergen, Inquirer Staff Writer
Gary Broderick works as a server at the Radisson Warwick hotel in Philadelphia. His take on the proposed Philadelphia tipping ordinance is that the law, if passed, would help workers who feel they've been treated unfairly.
The proposed ordinance, introduced by City Councilman Jim Kenney, says that restaurants and other organizations with employees who rely on tips can not deduct credit card fees when someone pays for a meal on a credit card and includes the tip in the bill. You can read my story about the issue in Friday's Inquirer.
"The law is one step in the framework," he said. "It helps you talk to your co-workers about what is clearly wrong."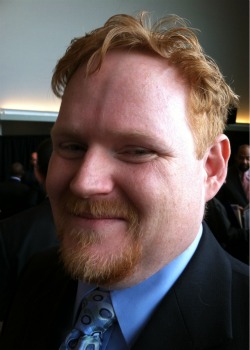 In the military, Phillip Yale, of Bensalem, accomplished things that should make him highly sought after as an employee. For example, as a supply support projects officer, he developed a metrics and charting program to identify excess material and saved $4 million in unnecessary material procurement.
He directed an ISO 9001 audit preparation, leading to certification and moved the U.S. Navy into a Lean Six Sigma program as part of his supply chain analysis. He also managed an 80 room hotel in Iceland, supervising 56 military and Icelandic personnel. And, on board the USS Cleveland, as a food service officer, he supervised a crew of 40 to prepare meals for 1,200. He oversaw the installation of a plastics processing system that eliminated all overboard discharge of plastic waste as well as 60 percent of food waste.
His accomplishments were impressive enough that he fielded several offers in manufacturing when he left the Navy in March 2006. A few months later, he settled on a California company that manufactured heavy equipment used in construction and manufacturing. That was before the recession. But when the recession hit, both sectors tanked. "A third of our revenues went away," he said. So did Yale's job. After he was laid off in August 2009, he got some consulting jobs, but they dried up after a time. He has since moved back to Bensalem where he has family.
Jane M. Von Bergen, Inquirer Staff Writer
Much has been written about the mismatch between employers looking for good workers and the unemployed who are looking for work.
Wharton professor Peter Cappelli's essay on Human Resource Executive Online is as good (actually better) than many I've read on this topic.
Here's the beginning and a link to the rest:
Finding Qualified Workers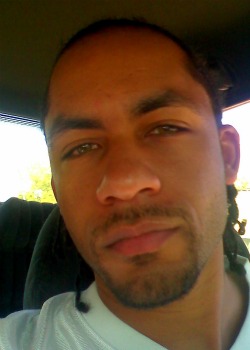 Growing up, Sean Tucker dreamed of playing professional basketball, but life and tough circumstances had a different plan. As the oldest of six children of a single mother, he had to spend his after-school hours working so he could afford to buy himself clothes.
"Basically, it was a sacrifice," he said.
Tucker found himself in a tough spot in his last job -- as a patient caregiver in a nursing home. He actually loved the work and prided himself on his ability to get along with the patients. "If anything, I was the problem solver," he said. "I helped them get acclimated to their new lifestyle."
Jane M. Von Bergen, Inquirer Staff Writer
A word to the wise: The majority of employers who plan to hire college graduates tend to wrap up their recruiting plans during the fall semester. So students, it pays to panic early!
So says the Bethlehem-based National Association of Colleges and Employees. Most in demand among 2012 graduates will be business, engineering and computer science graduates.
"Specific disciplines of targeted interest include accounting, finance, business administration and mechanical, electrical and computer engineering," said Marilyn Mackes, the association's executive director in a press release.