Jobless60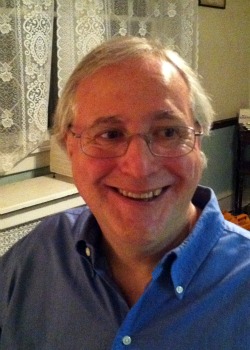 When audiovisual technician Mark Forman received a call from a recruiter recently, he briefly allowed himself to hope. The recruiter described what appeared to be the perfect job – a jack-of-all-trades position running a meeting facility. It sounded like the responsibilities would be in his sweet-spot – running the audio-visual and computer equipment that makes everything from PowerPoint presentations to video-conferencing easy to use and hassle-free for the participants. If the job also involved setting up the chairs, Forman would have been fine with that too. After two years out of work, he wouldn't quibble about the details.
Then, the recruiter called back. "The client is not interested in someone who is not already working," he said. Devastating. It's the kind of body-blow that happens all too often to the unemployed.
When Forman graduated from high school, he hadn't found himself yet, so he bounced around from job to job -- short-order vegetarian cook, graveyard landscaper, waiter. Through it all, music was his passion and a girlfriend got him a job at WXPN, playing music overnight. Eventually, he became the host for the radio station's well-known "Sleepy Hollow" show.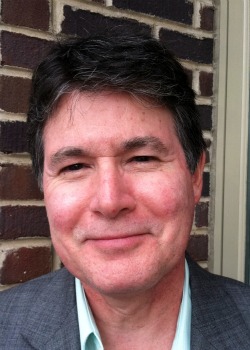 As a marketing generalist, Robin "Rob" Spina considers himself a bit of an explorer -- but what he is exploring is not some foreign terrain, but the mind of a customer.
"I like getting into the mind of the person who would be buying the product," said Spina, who was laid off in December. It could mean, as it has in the past, understanding what prompts someone to buy a Lenox collectible of a dolphin, or what would encourage a nurse to join a professional organization, or what might lead someone to choose on HMO over another.
"I need to know what the emotional triggers are for them to make the decision I need them to make," Spina said.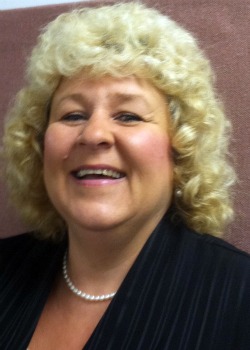 Dianne Slane trained herself out of a job she loved. For years, Slane worked at St. Mary Medical Center in Langhorne, particularly helping doctors handle the paperwork for electrocardiograms. They even trained her to administer them. Part of her job was to complete an electronic record of the procedure.
It was all good until the hospital got a new software system. "What I used to type, the doctors could handle by hitting one button and the computer would take care of the rest," she said.
Because Slane was so competent, the hospital sent her to Florida to be trained on the new system. Then she came back and trained the doctors. "The doctors told me I was going to train myself out of a job," she said. They were right, although she did stay on for a while filling in for various administrative assistants who were on leaves. When they returned, she was out of work as of June 2010, after 13 years.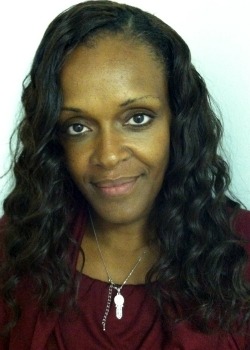 Too bad the computers that scan job applicant resumes can't see Nia Gibson's eyes light up when she talks about taking care of people with disabilities or developmental delays.
The resume seems fine, but pro forma. Gibson's enthusiasm is anything but. "It feels so good to be needed," she said. She used to work weekends at a group home and she loved walking in the door to be greeted with so much affection from the residents. She loved taking them to New York, or on outings. She was so proud that she taught a person how to use a straw -- even trained therapists hadn't been able to accomplish that.
Yes, it takes a lot of patience, she said, "but if you have the passion, you have the patience." Gibson joked that sometimes she has more patience for her clients than for her daughter who lives with her in Morrisville. "She's 7 and she knows everything."

There's a certain irony to the reason that Catie Hughes, a housing expert, is out of a job. For much of her career, she has managed properties that have been foreclosed, and that's what she did at Keystone Asset Management in Colmar until she was laid off in January.
You'd think there would be a lot of work for someone like Hughes, given the economic times, but you have to factor in the politics. And right now, banks are holding back on foreclosures, even though many, many mortgages are in arrears. Maybe they don't want the bad publicity. Maybe they've been stopped from acting, as they were for awhile in Philadelphia. Maybe they don't want to show the bad results on their books. Whatever the reason, they are slowing up on the foreclosures.
"The flow of foreclosures is not big enough" Hughes said, unwilling to speculate on why. "If I wanted to move to Dallas, or to San Diego, I could get a job easily in this business. There are a lot of REO shops there."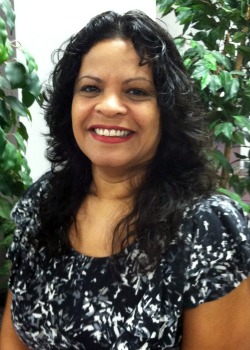 Marilyn Melendez knew what it was like to grow up in a family dependent on welfare. "I said, I don't want to live like that," she said. "Trust me, since I got my first paycheck at age 14, I was hooked."
She's hooked on work, but can't find a job in her chosen field, which is health care administration. She likes the hospital atmosphere. "I love people and I love working in clinics," she said. She thinks that she's a good listener and that it's a skill that helps particularly in a health situation when people are under stress. "People tell me that I'm such a good listener. I should have been a therapist."
Melendez, of Bristol, has all the standard office skills, and one plus. She's a Ms. Fixit when it comes to computers, even though she hasn't had any formal training. "People have always had me fix their computers, even though I never went to school for it, but I always manage to fix them."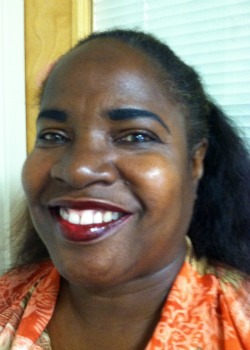 Patricia Ruger has a passion for community involvement and if there were any justice in the world, she'd be able to do it for a paycheck. Instead, she said, she is "penniless." Ruger, a former sales consultant in home remodeling for Sears, was laid off in January -- the bye, bye time for many retailers.
A temporary job derailed her unemployment benefits.
"My goal is to unite different organizations," said Ruger, who is involved in two different block captain associations and the 60th Street Business Association. "They all have the same purpose and they all have the same goals, but they don't work together unless they have to. I want to get more people involved in the community to set up youth programs and to actively deal with the politicians."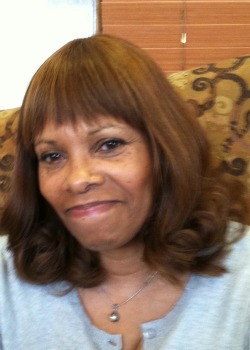 When Valerie Shoemaker graduated from college, it wasn't hard for someone with a head for numbers to get a job in finance.
So she managed to stay steadily employed in the aerospace industry, until there were layoffs in the 1990s. For awhile, she took a break to raise her child, but then 15 years ago, she joined the pharmaceutical industry in finance. It seemed like a wise choice -- business was booming and the future looked bright.
The culture at what was then Astra-Merck was entrepreneurial as well and the rigid silos that seemed to develop later hadn't set in yet. So, just to do something different, she moved into clinical trial administration. In both jobs, attention to detail counts.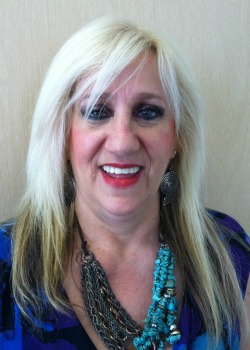 In most ways, the trauma of being unemployed doesn't compare to what Lilliana S. Didovic experienced one horrifying night in Sarajevo 19 years ago. The city was under siege, her apartment building was on fire and her family fled outdoors, where there was no escaping the mortar rounds. Until they stopped, she lay on top of her disabled son, 3, to shield him.
"He stopped speaking," she said.
Her life has been challenging. "I went through the war and I went through hell with my son," she said. He has had multiple surgeries, including a liver transplant. He did begin speaking again, but sometimes goes mute for a period of time. At one point, her husband was injured on the job. She would push him in his wheelchair and he would push their son in his wheelchair. At this point, both are unemployed.

When it comes to driving, nothing rattles Nathaniel Robinson, 54, of Overbrook, a laid off car salesman who would like to get a job as a driver. "You don't need a lot of supervision. Once you get your assignment, you map it out and then you go. It's almost like having your own business."
Robinson had been working for Metro Pontiac Buick-GMC in April 2009, when the dealership closed down as the recession deepened. The owner "just shut it down," Robinson said. His take? He had already made his money and after 30 years in the business, he simply didn't feel like weathering another recession. "Why go through another hassle?"
Robinson enjoyed that job, but he really preferred his jobs driving for SEPTA and earlier, Eden Transportation, a SEPTA subcontractor that handled paratransit for disabled passengers. On a regular bus route, passengers come and go, but as a paratransit driver, he formed relationships with his passengers. "It was like having all these grandmothers and aunts," he said. "They look forward to me being there. They bring you little sandwiches. It's just the friendships that form. It made me feel good at the end of the day."