Jobless60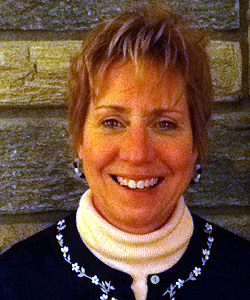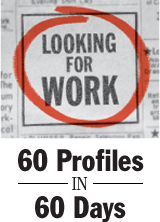 27/60 Recreation therapist Patricia Thieringer, 55, loved her job at Magee Rehabilitation Hospital, where she organized rugby, basketball, soccer, and track-and-field teams for people disabled with spinal injuries and amputations.
"I got to see the strengths of people," she said. "I had the least-sad part of the rehab experience."
But in 2007, the hospital began a huge round of layoffs, and Thieringer feared that soon she'd be among the unemployed. She couldn't afford that - not with a special-needs daughter and a husband in a wheelchair, who worked only sporadically as a substitute teacher.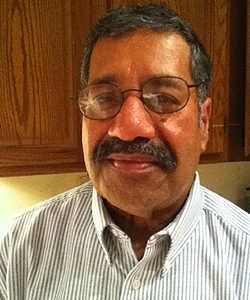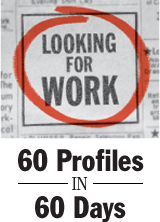 26/60 For years, Alfred C. D'Souza, 64, was one of those information technology road warriors, "leaving my home every Sunday and coming home on Fridays," consulting for companies around the nation.
From 2004 until 2009, though, he worked closer to his Malvern home. His employer was based in Texas, but D'Souza had a long-term assignment in Philadelphia. The assignment ended in December 2009 and D'Souza has been looking for full-time work since.
Before his family moved to the United States, D'Souza grew up in India.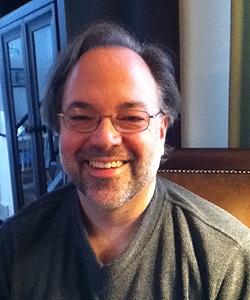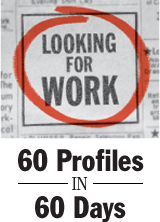 25/60 Like many people who are out of work, laid-off magazine editor and writer Robert Mitchell found himself missing the daily routine: the steady regularity of commuting, settling in at his desk, conferring with colleagues, handling the job, and then going home.
Now he has a different routine.
"I sit down with my cup of coffee, read the newspaper and then I start my job search," he said.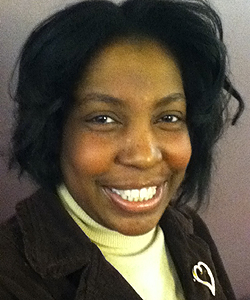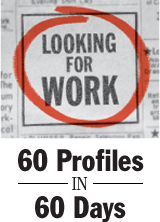 24/60 Health insurance is so complicated, but laid-off claims adjuster Rashidah Johnson understands it more than most.
"I like it because I'm helping someone, especially dealing with the elderly," said Johnson, 39, of Philadelphia. "As for the doctors, they want to get paid, just as everyone else does.
"And the patients want to make sure their bills are precise," she said, before describing a case she handled involving a woman who had given birth to twins. The insurer wanted to pay for just one birth, thinking it was a duplicate invoice. Johnson managed to straighten out the situation.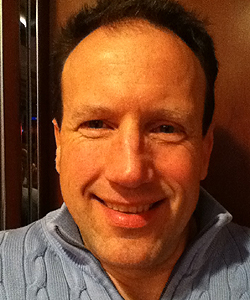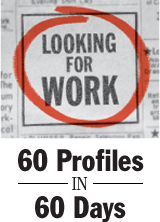 23/60 There are certain kinds of people who know how to make things happen. When the copy machine is broken, they can fix it. When a package gets lost, they track it down. When there's a meeting, they know how to operate the audiovisual equipment.
Most important, they make sure there is plenty of coffee in the break room.
Daniel Lamb, 49, an unemployed mail clerk and supervisor from Downingtown, prides himself on being one of those kinds of people.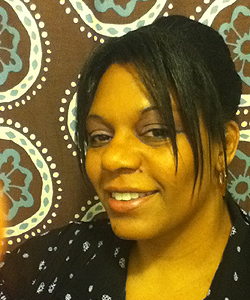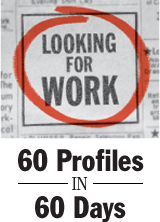 22/60 When Jewel Taylor, 41, a laid-off auditor who specializes in real estate, gets tired of listening to Sesame Street with her three young sons, she puts on her favorite opera.
"The boys and I listen to it," said Taylor, a mezzo-soprano who lives in Gloucester County.
"I love Kathleen Battle and Leontyne Price," she said, listing her favorite sopranos. "It's such a passion for me. I could lose myself in it. I miss singing, but I don't have the time."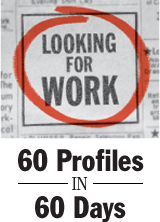 21/60 Karen Martineau Jones, 49, an environmental health and safety manger, is lucky in love. In her work, well, that's a different story.
Let's rewind to 1998, when Jones, who was then living in California, returned to Malvern for her 20th high school reunion.
Never married, she fell in love with a former Great Valley High School classmate, also never married.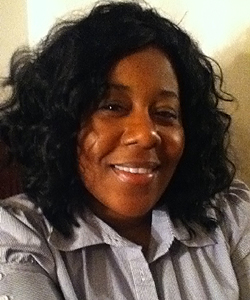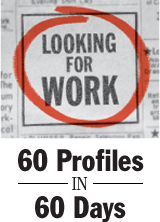 20/60 With Thursday's snow mounded on the streets like mini-Alps, Angela Terry, 40, dreams of visiting someplace warm, maybe the Cayman Islands.
Until April 2009, when she was laid off from her corporate travel associate job at Adelman Travel Group, all those lovely palm tree and beach brochures used to cross her desk.
"I want to go to a sunny island," she said.