Jane M. Von Bergen, Inquirer Staff Writer
Worried about how to handle an upcoming performance review?
I turned to Katherine Nelson, a faculty member teaching human resources at Temple University's Fox School of Business for advice. Before joining Temple, she worked in human resources for 30 years.
First of all, she said, it's best to assess the culture of the company: Is the review a genuine one aiming to help employees improve their productivity. Or is it a hostile work environment? Strategies will differ.
Jane M. Von Bergen, Inquirer Staff Writer
Sometimes there's a pivotal moment in a person's career that shapes what came later. Such a moment happened to Skip Rosskam, when he was 26 or 27 years old. He's now president and chief operating officer of David Michael & Co., the Northeast Philadelphia flavoring manufacturing company.
He described it to me during our Leadership Agenda interview after I asked him whether he had ever been fired.
"No, but, I quit one," he said, sighing heavily. "I quit over a big dispute.
Jane M. Von Bergen, Inquirer Staff Writer
David Michael & Co. has been doing business in China nearly 20 years, setting up a miniature version of its Northeast Philadelphia flavor plant, complete with labs, a sales force and manufacturing capacity.
I asked Skip Rosskam, president and chief operating office, about his Chinese experiences during my Leadership Agenda interview.
Question: How has it been doing business in China? Do you have any advice?
Jane M. Von Bergen, Inquirer Staff Writer
Insurance is a business that's all about hedging bets. Not surprisingly, Teresa Bryce Bazemore, president of Radian Guaranty Inc., one of the nation's largest insurers of mortgages, thinks her company's product is a good hedge -- not just for banks, but for the nation, as she explained in my Leadership Agenda interview.
I'll let her explain, but first a definition. Lenders often require home buyers to purchase mortgage insurance when they are putting down less than 20 percent of the house's value. When less than 78 percent of the value of the house remains on the mortgage, buyers can stop paying the insurance after contacting their lender. That's assuming the purchase price represents the value of the house. If the value of the house goes up, the payments can be stopped sooner because the remaining balance on the loan is less than 78 percent of the value of the house. By the way, the insurance protects the lender in the event of a default -- not the buyer.
OK, back to Bazemore:
Jane M. Von Bergen, Inquirer Staff Writer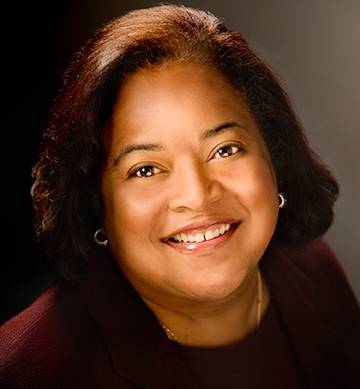 What helps a young person in business rise through leadership ranks? Teresa Bryce Bazemore, president of Radian Guaranty Inc., says the key to success is building relationships outside the company.
"One of the things I suggest to a lot of people is to get involved in the industry organization of whatever industry it is," Bazemore told me during our Leadership Agenda interview. "One of things I did early on was that I got involved in the Mortgage Bankers Association. I started out on the legal issued committee and then I started going up on the leadership ladder [of the association] and then I was asked to be on the board of governors.
Question: What did that do for you?
Jane M. Von Bergen, Inquirer Staff Writer
On Thursday, the Michael J. Fox Show debuted on NBC. The story of a news anchor with Parkinson's Disease, the show relies a lot on physical comedy based on Michael Fox's struggles with Parkinson's. Whether the show will address Parkinson's unseen symptoms remains to be seen.
On Tuesday, I wrote a story about people coping on the job with the physical aspects of Parkinson's, a neurological disease that attacks dopamine in the brain. Physical symptoms include tremor, an odd gait, small handwriting, small steps and some balance issues.
After my story, I received an email from someone I had covered decades ago. I'm going to quote from it, because I learned something about the hidden symptoms of Parkinson's.
Jane M. Von Bergen, Inquirer Staff Writer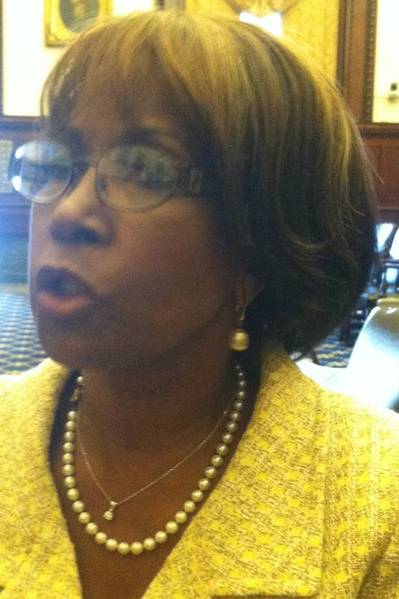 Women -- most dressed in business suits -- filled nearly every seat in the mayor's reception room Wednesday, there to watch Philadelphia Mayor Michael Nutter sign into law legislation that will require companies doing business with the city of Philadelphia to provide information about the gender, race and address of its executive staff and board.
"I asked where the champagne was," joked Irene H. Hannan, a senior vice president at Citizens Bank, and a former president of the Forum of Executive Women, as she addressed the group. The Forum has been pushing this initiative for years, and the needle barely moves. Click here to read the group's most recent report.
Later I asked Hannan a question that felt almost heretical, being that I am a woman and all for women having an equal opportunity to succeed. I asked her if this requirement was exactly what companies complain about when they talk about the hassle of doing business in the city.
Jane M. Von Bergen, Inquirer Staff Writer
"First seek to serve," said Pedro A. Ramos, chairman of the Philadelphia School Reform Commission, and a partner with Schnader Harrison Segal & Lewis LLP in Center City Philadelphia, when I asked him for his advice on leadership for Monday's Leadership Agenda story.
Secondly, "work hard and be rigorous. I think of those as two different things," Ramos said.
"One is effort. The other one is being willing to make sure [you get] the best understanding you can get of facts and circumstances. A lot of challenges require leadership. By definition, challenges require significant problem solving. And problem solving requires understanding as much as you can about the problem or opportunity that you are trying to address. [It's] really not ignoring the technical, where lots of people just talk.