Jane M. Von Bergen, Inquirer Staff Writer
Yes, it's rare for a union to give an award to management -- and the vice versa isn't common either. But it does happen.
For some perspective when reporting an advance story on Saturday's union awards banquet honoring management, I talked to Patrick Eiding, who heads Philadelphia's largest labor federation, the Philadelphia AFL-CIO. I figured that with 50 years of experience in unions -- dating back to 1963 -- he'd be able to take a long view.
Union honoring management? "Very rare," Eiding told me. On Saturday, United Steelworkers Local 10-1 honored the chief executive of Philadelphia Energy Solutions and a managing director of the Carlyle Group, a private equity fund. The two organizations were instrumental in keeping running the South Philadelphia refinery, which had been slated for closure by Sunoco Inc.
Jane M. Von Bergen, Inquirer Staff Writer
What does it take to be an executive? Frankly, Philip Rinaldi's answer was boring, until he began to elaborate during our Leadership Agenda interview, published in Monday's Inquirer.
"Thank God I was born with a good attitude," he said. (That was the boring part -- I was worried that a sermon was about to follow. It didn't, thank God.) Rinaldi heads Philadelphia Energy Solutions, the company that runs the former Sunoco Inc. refinery in South Philadelphia.
"If you are going to be a CEO in today's world, you are dealing with a 100 different issues all the time," he continued. "They are snapping at your heels, biting you in the back and it's relentless and if that kind of relentless pressure bothers you and gets to you, and if you take it personally, it'll really eat you up. People who are going to succeed in these kind of jobs are going to be people who find that not to be a problem at all, but find it an enormous amount of fun.
Jane M. Von Bergen, Inquirer Staff Writer
Sometimes, in this business, you get a great quote and it makes the whole day. When I asked Philip Rinaldi, chief executive of Philadelphia Energy Solutions, what it was like to get an award from the union workers in his South Philadelphia oil refinery, he said, "I suppose, there's a feel of lions laying with jackals – natural enemies and natural predators."
Which is which, I asked.
"I'm not committing," he replied. Then it got better.
Jane M. Von Bergen, Inquirer Staff Writer
Weird, union leader Jim Savage said, happily. His union, United Steelworkers Local 10-1, was getting along so well with the new owners of the former Sunoco South Philadelphia refinery, that he had to shift his entire perspective.
He said he rarely had to scuffle with the new owners of the refinery, Philadelphia Energy Solutions, quite different with his relationship with the management at Sunoco Inc. We first talked about as he marched up Columbus Boulevard in the rain on Labor Day, and three months later, nothing had changed.
"Look I can fight and I'm good at it," Savage said. "If you want to fight, let's roll up the sleeves and start swinging. At some level, it might be fun. But we couldn't agree with Sunoco that the sun rises in the East, it was that bad. It was mentally exhausting."
Jane M. Von Bergen, Inquirer Staff Writer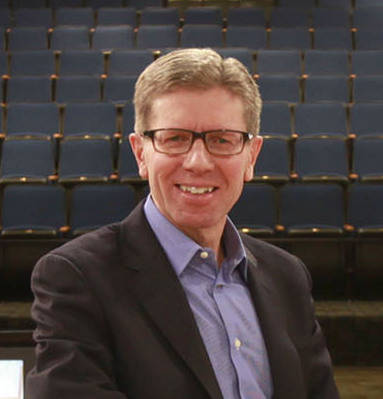 This year, QVC Inc. chief executive Mike George predicts a decent holiday shopping season for the $8.5 billion television and online retailer. "I think we can cut through whatever headwinds we have from an uneven economic recovery," he said.
Five years ago, in November, 2008, it was an entirely different story.
George stood in the West Chester company's nearby call center and distribution facility, and announced that, for the first time in the company's history, QVC would lay off employees, 900 of them, most of them from the West Chester area, some of whom had been at the company since its inception.
Jane M. Von Bergen, Inquirer Staff Writer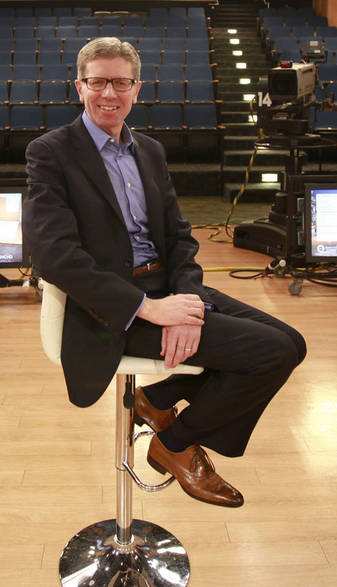 When QVC CEO Mike George hires top executives to join the $8.5 billion West Chester-based television and internet retailer, he gives them an unusual first order: Do nothing.
"I"m going to give you the greatest gift you could ever get in your life," he said he tells them, as they listen with mouths agape. "For six months, I want you to accomplish absolutely nothing except to learn."
My mouth was also agape. "Are you serious about that," I asked him during our Leadership Agenda interview.
Jane M. Von Bergen, Inquirer Staff Writer
Given the mess that is rush-hour traffic on Route 422 toward Pottstown, Rob Henry can envision a day when it'll be actually faster to bicycle on the bike trail that runs next to it. "What we're seeing is a huge tremendous growth in trail networks – it's changing a culture and a mindset," said Henry, who heads the Greater Valley Forge Transportation Management Association.
To him, the current pattern of transit, with ever-longer commutes is unsustainable. Part of the solution is to make it easier for people to abandon their cars in favor of some forms of public transportation, including car pools. Another part of the solution is to make it more attractive for people to live near where they work.
Some office communities, including a strip along City Avenue, "are working very actively to build more livable communities," Henry said. "For example, in King of Prussia, you have 56,000 people commuting into this area every day, yet it's only a residential population in the 20,000s. You have to start trying to keep these people here. These young professionals ask, where can I live? It doesn't exist right now.
Jane M. Von Bergen, Inquirer Staff Writer
Imagine being someone unemployed, or maybe an illegal immigrant, or maybe simply someone desperate for work and getting the opportunity to make some extra money by cleaning out a warehouse in Philadelphia's Logan section. Could easily happen.
What shouldn't have happened is what it did happen to those workers. The owner of the building, Gene Cornell Smith, 46, of Lumberton, Burlington County., knew the building was full of asbestos, a carcinogen. He even put out a bid for removal. Guess Smith didn't like the estimate, since he found an associate, Clarence Cole, who was willing to hire unqualified day laborers to do the job. Neither Cole nor Smith provided equipment or training to these workers. Tipped off, city officials ordered Smith to close up the site and hire a qualified contractor. He did not, and allowed asbestos emissions to continue.
Smith was sentenced to 42 months in prison Tuesday by U.S. District Judge Cynthia M. Rufe in Philadelphia. In January, a jury convicted him of conspiracy and five counts of violating the Clean Air Act. Cole pleaded guilty in January and was sentenced in June to 24 months in prison. Federal Superfund money had to be used to clean up the contamination caused by the illegal work ordered by the two men.