Jane M. Von Bergen, Inquirer Staff Writer
On the one hand, there are laws that allow workers to take family leave in an emergency, but how do co-workers feel about having to pick up the slack? And if they express resentment, how does it affect a decision to take the leave?
Santa Clara University professor Justin Boren working with Shannon Johnson at James Madison University found that workers who overhear resentment messages feel reluctant to take time off. The situation is worsened if the messages are embedded within company culture, he said.
"The stress of trying to balance work life and family life is really exacerbated when colleagues say that you are letting the team down if you take your legal or company-granted benefits," said Boren, in a statement, referencing a national survey of 474 workers.
Jane M. Von Bergen, Inquirer Staff Writer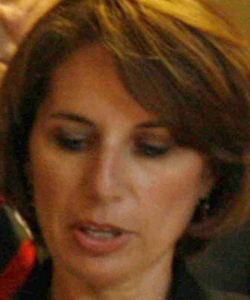 As promised, I checked in with the New Jersey Business and Industry Association for its take on the earned "sick and safe" pay legislation introduced Monday by New Jersey Assemblywoman Pamela Lampitt, a Democrat from Camden County. In two words? Thumbs down.
"When companies can afford to provide these benefits, they typically do," said Stefanie Riehl, a spokeswoman for the organization.
"But a forced mandate on those companies that are struggling could inadvertently cause job loss or reduction in hours or other benefits," she said.
Jane M. Von Bergen, Inquirer Staff Writer
New Jersey Assemblywoman Pamela Lampitt, a Democrat from Camden County, introduced a bill Monday that would permit workers to earn sick and safe time.
The bill was introduced less than a week after New York City's council passed a law that would make paid sick time available to an estimated 1 million workers who don't have it now. Mayor Bloomberg is expected to veto the bill, but there are enough votes to override his veto, according to the Associated Press.
On April 11, Philadelphia City Councilman William K. Greenlee could not muster enough votes to override Mayor Nutter's veto of a paid sick leave bill passed by City Council in March.
When people lose their jobs, it's not surprising that they also lose hope, and it's also not surprising that churches step into to provide a lifeline of hope and encouragement to the unemployed.
I've written a lot about a group called Joseph's People, a network of church-based support groups for the unemployed started at St. Joseph's Catholic church in Downingtown. I just received word about another church-based group, also from Chester County. To save time, I'm just going to copy and paste the group's announcement here.
Here it goes:
Jane M. Von Bergen, Inquirer Staff Writer
The National Federation of Independent Businesses and the National Association of Manufacturers are crowing over Tuesday's appellate court decision (PDF) striking down a National Labor Relations Board rule that companies display a poster telling workers about their rights to form a union. The poster also says they have the right not to form a union.
"Today's decision is a monumental victory for small-business owners across this country who have been subject to the illegal actions of a labor board that has consistently failed to act as a neutral arbiter, as the law contemplates," Karen Harned, executive director of NFIB's Small Business Legal Center, said in an emailed statement. "The court acknowledged that 'the choice to speak includes within it the choice of what not to say,' and that the NLRB overstepped its authority by compelling small-business owners to post a pro-union notice. The court's ruling protects small-business owners from frivolous union lawsuits and reaffirms that the authority of the NLRB is narrow and limited as defined by Congress in the National Labor Relations Act."
Among the named plaintiffs in the foundational case was John Brinson, chief executive of Racquetball Centers Inc., known in the Allentown area as Lehigh Valley Racquet & 24-7 Fitness Clubs. In his declaration, Brinson said his company, which employs 260, has never violated the National Labor Relations Act.
Jane M. Von Bergen, Inquirer Staff Writer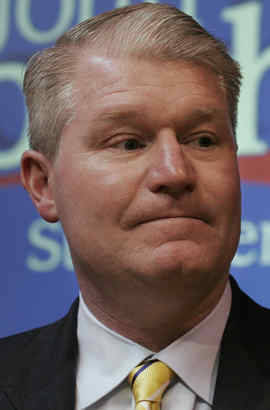 "The labor movement could use a little jolt," Johnny "Doc" Dougherty told my colleague Tom Fitzgerald Monday, noting that rat symbols and rallies fire up the troops. "There's no place to go but up. ... Do you think I care about what some Birkenstock-wearing suburban liberal says about it?"
I have a question for Johnny "Doc" Dougherty, head of the International Brotherhood of Electrical Workers Local 98 in Philadelphia.
What is actually wrong with being a Birkenstock-wearing suburban liberal?
Jane M. Von Bergen, Inquirer Staff Writer
At a time when many companies are turning to independent contractors or temporary workers, OSHA is initiating a big push to make sure these temps are getting the training and instruction they need to stay safe on the job.
"In recent months, we have received a series of reports of temporary workers suffering fatal injuries during the first days on a job. In some cases, the employer failed to provide safety training or, if some instruction was given, it inadequately addressed the hazard, and this failure contributed to their death," Thomas Galassi, director of OSHA's Directorate of Enforcement Programs, wrote in a memo to regional administrators. OSHA stands for the Occupational Health and Safety Administration, a branch of the U.S. Department of Labor.
Last August, Lawrence Daquan "Day" Davis, 21, was crushed to death by a palletizer machine at Bacardi Bottling Co. in Jacksonville, Fla. He was an employee of a temporary staffing agency and he was killed on his first day on the job. Bacardi was cited by OSHA on Feb. 8, 2013.
Jane M. Von Bergen, Inquirer Staff Writer
For years, mentally disabled turkey processing plant workers suffered under the hands of their employer, a jury ruled Wednesday.
Verbal abuses included frequently referring to the workers as "retarded," "dumb ass" and "stupid," the U.S. Equal Employment Opportunity Commission wrote in a press release announcing the $240 million verdict. The men "reported acts of physical abuse including hitting, kicking, at least one case of handcuffing, and forcing the disabled workers to carry heavy weights as punishment. The Henry's Turkey supervisors, also the workers' purported caretakers, were often dismissive of complaints of injuries or pain."
Here's the entire press release from the EEOC:
Jane M. Von Bergen, Inquirer Staff Writer
Remember the eight-hour work day? It was brought to you by labor unions, who are using May Day, otherwise known as International Workers' Day, to honor workers and their struggles with an event at Elmwood Park, 71st and Buist Avenue in Southwest Philadelphia. The event begins at 3 p.m. today, Wednesday, and will include music, poetry and speeches.
Interesting this year is that the celebration is co-sponsored by Philadelphia labor unions and Occupy Philadelphia.
"The origins of May Day hold important lessons for all of us, but especially for workers and rights advocates right now who continue to face a seemingly relentless wave of "austerity" programs. Just a few days ago, we witnessed hundreds of textile workers in Bangladesh being crushed by unfettered corporate greed. A key message of our celebration today is that we are better than this – humanity can do better than this. Four immigrant workers were hung by the neck until dead in Chicago in the 1880s and other workers died in the great struggle for the eight-hour day. Today's May Day event hopes to remind Philadelphians and all Americans of our place in international labor history and also inspire us to fight all the harder against corporate greed which continues to crush our fellow workers around the world," said Jim Moran, chair of the May Day education committee.
Jane M. Von Bergen, Inquirer Staff Writer
On Friday, the U.S. Labor Department will release its monthly report on employment. No matter what top numbers are, the number of long-term unemployed continues at unacceptably high levels, slow to decline in a skittish job market.
That's what makes groups like Joseph's People, a church-based network for the unemployed, so important. The organization, started at St. Joseph's Catholic Church, in Downingtown, during two recessions ago, now has 11 chapters, mostly in the Philadelphia suburbs. It combines prayer, job hunting workshops and emotional support, and offers all services for free.
"We have opened our first chapter out of the Philadelphia area, in Pittsburgh," wrote Cheryl Spaulding, one of Joseph's People's co-founders. "On the one hand I am happy to see our model used elsewhere, on the other hand I wish it were not necessary."