Archive: July, 2011
Tomorrow night, rockabilly pioneer Wanda Jackson headlines the Trocadero (with Imelda May opening). Tonight, Amy Lavere, who played Jackson in the Johnny Cash and June Carter biopic Walk The Line, plays upstairs at the World Cafe Live. If you know one Amy Lavere song, it's probably "Kiling Him," the tale of murder and undying love from her 2007 Jim Dickinson-produced album, Anchors & Anvils. There are lot more worth knowing, however, on the superb, brand new Stranger Me, the upright bass playing Memphian's third album, starting with "Damn Love Song," which you can see below in a performance from Threadgill's in Austin, Texas at this year's SXSW. Hear Stranger Me in its entirety over at NPR Music here. Show details here.
Previously: M.I.A.'s Amy Winehouse Tribute Follow In The Mix on Twitter here
M.I.A.'s tribute to Amy Winehose, the unfinished demo "27," which the British agit-pop star of Sri Lankan descent posted to her Twitter on Saturday night along with the words "R.I.P. A.M.Y.," is below.
Previously: RIP Bill Morrissey Follow In The Mix on Twitter here
27 by _M_I_A_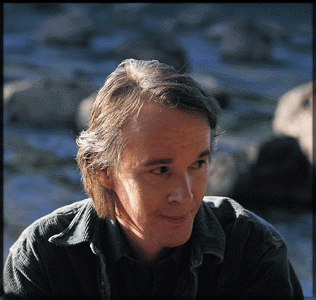 Saturday was a bad day. Amy Winehouse wasn't the only one to go. Bill Morrissey, the New England songwriter with a froggy voice and a precise pen, also died that day. The 59 year old singer, who died of heart failure after a show in Georgia, was the author of a 1996 novel, Edson about life in a New Hampshire mill town, and another, Imaginary Runner, that's set to be published. He was twice nominated for a Grammy award, once for his 1999 album Songs Of Misissppi John Hurt, a tribute to one of his chief finger-picking influences.
"Birches," a beautifully rendered Morrissey song about marriage - also the subject of "Off-White" - and whether its better to burn out or fade away, is below. I can't tell you how many mix tapes I put that song on. Morrissey's Boston Globe obituary is here.
Previously: Beats, Rhymes & Life Follow In The Mix on Twitter here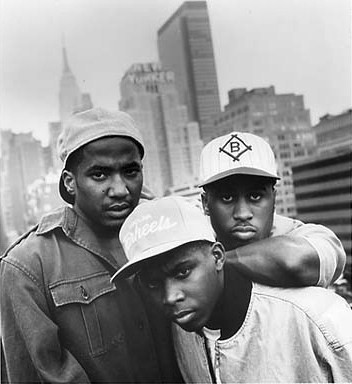 Michael Rapaport's much-more-worthwhile-than-your-average music documentary, Beats, Rhymes & Life, about A Tribe Called Quest, the influential and still highly enjoyable early '90s leaders of the Native Tongues rap pack, opens today at tthe Ritz East in Old City and Ritz Center in Voorhees. Hip hop heads of a certain age need to see this. My review from Friday's Inquirer is here. The trailer is here. "I Left My Wallet In El Segundo" is below.
Previously: Gary Clark Jr, Emmylou Harris, Ted Leo at Xponential Fest Follow In the Mix on Twitter here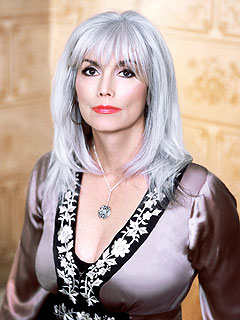 The WXPN-FM Xponential Music Festival kicks off today and carries on through Sunday at Wiggins Park along the waterfront in Camden. Tonight's headliner is the hard-to-get-excited-about Citizen Cope, but there are some choice selections on the undercard. Among today's top attractions is Gary Clark Jr., the new school Texas bluesman who wears "the future of the blues" nametag around his neck quite comfortably. The Smithereens and Joseph Arthur are also on tap today. My recommended choices over the weekend would include Jeff Bradshaw and Brass Heaven, Ted Leo and the Pharmacists, and Sun Airway on Saturday, and Kuf Knotz, Hayes Carll, Shemekia Copeland and Emmylou Harris (that's her) on Sunday. Clark tears it up at Eric Clapton's Crossroads Festival, below. The full schedule is here.
Previously: Elvis Costello Postpones Borgata Show Follow In The Mix on Twitter here
You might think that all the bands at the Warped Tour, which throws its annual punk-rock summer camp day party outside the Susquehanna Bank Center in Camden today, sound the same, sharing an identical punky, emo-ish, plugged-in angsty sensibilty. You would be incorrect. Exhibit A in my counter-argument would be Larry And His Flask, the merry band of buskers gone bonkers who proffer a revved up bluegrass and mountain music attack. They can cmpete with anyone in the beats per minute department, but sound nothing like Blink 182. Check the Oregon sextet's "Beggars Will Ride," on the streets of New York City, below. More info on the scads and scads of bands, including Lucero, I Set Myself On Fire and Gym Class Heroes, playing Warped here. Learn what you needs to know about Larry And His Flask, none of whose mamebrs are named Larry, here.
Previously: Toots & the Maytals at the Blockley Follow In The Mix on Twitter here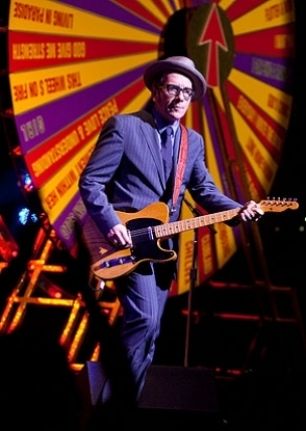 Elvis Costello's Friday night show at the Borgata in Atlantic City has been postponed due to illness. The Spectacular Spinning Songbook show, which played the Tower Theater in May - will be rescheduled as soon as possible, a Live Nation spokesman said. Refunds are available at point of purchase.
Previously: Larry and His Flask at the Warped Tour Follow In The Mix on Twitter here
Justin Timberlake was on Late Night with Jimmy Fallon last night to promote Friends With Benefits, and just to let you know he hasn't lost his musical skillz while making his Hollywood move, the former N' Syncer did an upgraded version of the old-school rap medley that he and Fallon first rolled out in 2010. The Roots, whose original Hip-Hop 101 history lesson the bit is based on, made it go.
Previously: U2 on Letterman Follow In the Mix on Twitter here