Archive: October, 2010
Dan DeLuca

, Inquirer Music Critic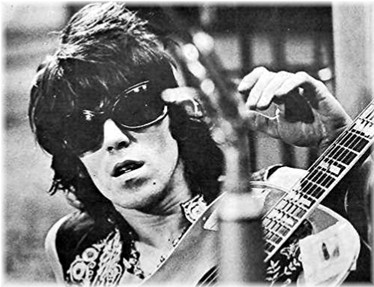 Who knows when the last time for the Rolling Stones ever will be? In Life, Keith Richards' terrific new autobiography, the Stones guitarist threatens that the band is gearing up for another world tour, and promises that he won't retire "until I croak." My review of Life, which was co-written with James Fox and includes the heretofore unknown tale of the meaningful weeks Richards spent in Philadelphia and Cherry Hill in 1977 being weaned off heroin and drinking Jack Daniel's, is here. Keith is the one to Mick's left, below.
Previously: Istanbul, Not Constantinople
Dan DeLuca

, Inquirer Music Critic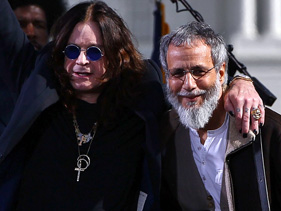 Philadelphia music was well represented at the Jon Stewart-Stephen Colbert Rally To Restore Sanity And/Or Fear on the National Mall in Washington on Saturday. The Roots were the house band, and the Philadelphia hip-hop collective kicked off the festivities with a set with U Penn grad John Legend that drew from their new old school soul album Wake Up!
More amusing, however, was the dueling trains schtick that involved Yusuf Islam a.k.a Cat Stevens singing "Peace Train" before being interrupted by Colbert, who brought out Ozzy Osbourne to shriek "Crazy Train." Stewart couldn't get with all that unreasonableness, so the two Comedy Central comics came up with a compromise solution: The "sweet Philly soul" of The O'Jays Gamble and Huff-penned "Love Train," fearful enough for Colbert, on account of the STDs and heartbreak that might be riding on board. Eddie LeVert and company take the stage around the 8 minute mark. John Timpane's story on the polite proceedings at the Rally from the Sunday Inquirer is here.
Previously: Gimme Keef
Dan DeLuca

, Inquirer Music Critic
Allen Iverson is headed to Istanbul to play for Besiktas of the TBL - that's the Turkish Basketball League. Kate Fagan has that story here. We wish him all the best in his time by the Bosphorus. Orhan Pamuk can be his Nobel Prize winning tour guide. The Four Lads will provide the soundtrack with their 1953 hit "Istanbul (Not Constantinople)," later covered by They Might Be Giants and lip synced by Craig Ferguson.
Previously: Rock and Roll Weekend With Social Distortion
Dan DeLuca

, Inquirer Music Critic
There are four fine new Dr. Dog songs that you can listen to on the West Philadelphia band's Facebook page. The link is here. If you hate Mark Zuckerberg, you don't have to be on Facebook to hear them. Just click and play. The four tunes, "Take Me Into Town," "Black-Red," "Nobody Knows Who You Are" and "The Sound" were recorded with producer - and Weathervane Music guru - Brian McTear at Miner Street Studio in Fishtown in September. You can download the Dylany "Nobody Knows Who You Are" for free here. The four songs will be included on a new deluxe version of the band's Shame, Shame album on Anti- records which comes out on Tuesday. Meantime, Dr. Dog played a semi-secret show at an Irish bar in Boulder this week, and there are video clips of the show here from the Denver Post's Reverb blog. Below, Scott McMicken, a man with a fabulous looking guitar, sings "Jackie Wants A Black Eye." Thanks to John Hendrickson. Dr. Dog plays the Electric Factory on Feb. 11.
Previously: I Walked With A Zombie
Dan DeLuca

, Inquirer Music Critic

I've been thinking of quintessential rock and roll Halloween songs, and along with Screamin' Jay Hawkins' "I Put A Spell On You" - more on that one later - this Roky Erickson song has to rank very high. It was on Erickson's 1981 album The Evil One, and shares a title with a horror movie from 1943. R.E.M. covered it on the 1990 Roky tribute Where The Pyramid Meets The Eye. Do its five words on repeat consitute the greatest rock lyric of all time? Andrew Loog Oldham thinks so. Erickson makes the rarest of Philadelphia appearances at Johnny Brenda's on Nov. 8.

Previously: Bettie Serveert at the North Star
Dan DeLuca

, Inquirer Music Critic

"I didn't have much interest in sports or school elections," Mike Ness of Social Distortion sings in "Story Of My Life." "And in class I just dreamed all day about a rock 'n' roll weekend." There's one of those in store for Social D. fans this weekend, with shows on either end of the Atlantic City Expressway. On Friday, Ness leads the stalwart punk-roots romantics into the Electric Factory with Lucero for a sold-out show. On Saturday, the same double bill plays the House of Blues on the AC Boardwalk. Tickets remain. An interview with Ness over at Michael Alan Goldberg's Make Major Moves blog is here. The new Social D. album, Hards Times & Nursery Rhymes, is due in January. "Story Of My Life" is below.

Previously: Dr. Dog Treats
Dan DeLuca

, Inquirer Music Critic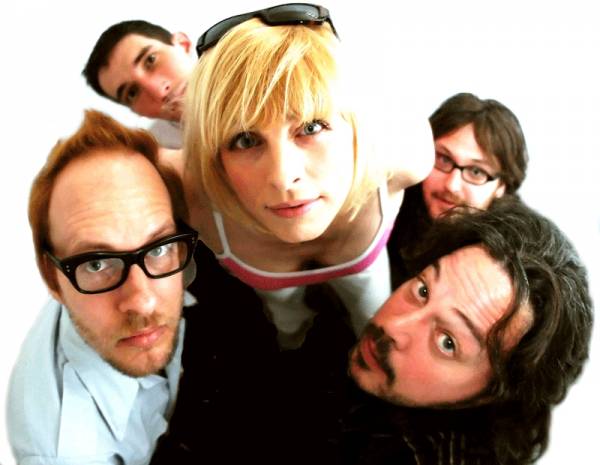 It could be 1993, what with Bettie Serveert, the Amsterdam band fronted by Carol Van Dyk whose name means "Bettie serves" in tribute to Dutch tennis player Bettie Stove, playing the North Star Bar tonight. Back in the grunge era, Bettie Serveert were one of the woulda-shoulda-coulda candidates for alt-rock stardom, signed by the Matador label along with the likes of Pavement and Guided by Voices. But unlike those bands, BS kept on keeping on all these years, with highlights along the way like a 1998 album of Velvet Underground songs and the quintet's latest, Pharmacy of Love. Back in May, the band proclaimed their love for Marcel Duchamp while serving as guest editors of the Philadelphia-based music mag Magnet. Below, the band's signature "Palomine," from a 1993 performance at the Dutch Pinkpop festival.
Previously: The Zeros at the M Room
Dan DeLuca

, Inquirer Music Critic
Los Angeles art-pop quintet Local Natives play a victory lap show at the Trocadero tonight. The Grizzly Bear-ish indie band whose a tad precious Gorilla Manor includes a cover of Talking Heads "Warning Sign" have rode a 2010 blog buzz wave to theater sized status, and they're back in town after doing the First Unitarian Church Sanctuary in August. Jakob Dorof's Inquirer review of that show is here. "Airplanes" is below.
Previously: Taylor Swift Speaks Now