Archive: July, 2009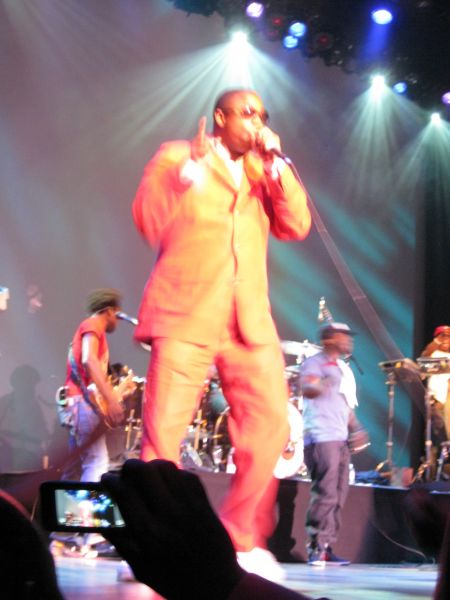 Here are some photos from the first of The Roots residency gigs at the Music Box at the Borgata in Atlantic City on Friday night. Old school MC Doug E. Fresh joined Black Thought on the mic, and relished spitting "The Roots, the Roots, the Roots are on fire/We don't need no water, let the [12 letter expletive] burn...." Beatboxer (and son of Bobby) Taylor McFerrin (at the bottom) also joined the band on stage, and did his part in an an awesomely percussive mano a mano exchange with ?uestlove. Photos by Anne Carter. (I would have taken them myself, but my camera broke.) The Roots are back on Late Night With Jimmy Fallon, with Spinal Tap, tonight.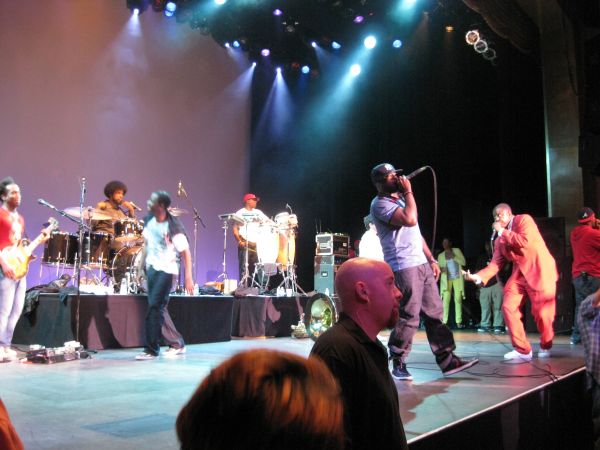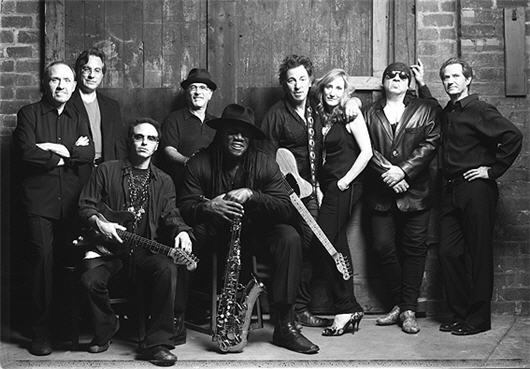 Like a house guest who doesn't want to go back home to Jersey, Bruce Springsteen is extending his stay at Spectrum in South Philadelphia in October. With tickets for his October 13 and 14 shows, which went on sale this morning, all but gone, the Boss has added two more dates, on October 19 and 20. Tickets go on sale at 10 a.m. this Thursday on ComcastTix.com and LiveNation.com. Pearl Jam will close down the venue for good on October 28 and 30. Here's a clip of Springsteen doing "Thunder Road" at the Spectrum in April, with an intro by the late Harry Kalas.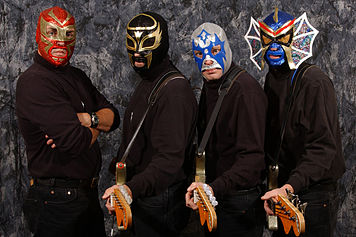 The WXPN Xponential Music Festival kicks off in Camden's Wiggins Park today. The schedule is here. Nicole Pensiero's round-up from today's Inquirer is here. With Robert Cray and Shemekia Copeland on top of the bill, the Friday lineup is the bluesiest of the three days. Those worthy of investigation on the undercard including Mexican wrestling masked instrumentalists Los Straitjackets (above), rapper and singer-songwriter John Forte, who I profiled last Sunday, and Boston rockers Sarah Borges & the Broken Singles, who you can stop and think over below.
The Roots are at the Music Box at The Borgata in Atlantic City tonight, kicking off what is promised to be a residency, though as of yet there are no other dates announced. It stands to reason that Maxwell, who's playing up the escalator at the Event Center, might drop by. Last month the Philadelphia hip-hop-plus band debuted "How I Got Over," the soul strutting, Black Thought-singing debut track from their next LP, due Sept. 29. The Late Night With Jimmy Fallon performance is below, or you can check out the horn-free Curtis Mayfield-ish studio version of the song at OkayPlayer. Old school emcee Doug E. Fresh joins the band in Atlantic City. Ticket info here.
Previously: Jay-Z To Fill In For Beastie Boys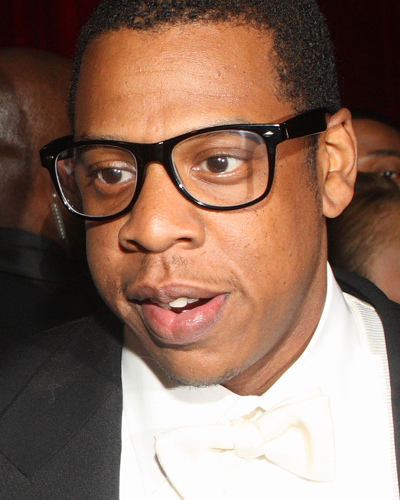 The All Points West Festival in Jersey City lost a headliner for its July 31 opening night when the Beastie Boys cancelled after Adam Yauch announced he's been diagnosed with cancer. Jay-Z is stepping in to top the Friday night bill at the fest at Liberty State Park, which is headed by Tool on Saturday and Coldplay on Sunday. Anybody who wants a refund due to the Beasties' absence can get one at point of purchase. Jay-Z's The Blueprint 3 comes out on Sept. 11. The clip below is of "99 Problems," his 2003 single produced by former Beasties knob twiddler Rick Rubin.
In other concert news of note, the Monsters of Folk - that's Conor Oberst, M.Ward and Jim James of My Morning Jacket, plus producer Mike Mogis - are set to play the Academy of Music in Philadelphia on Nov. 9th. It's an R5 show.
In what's shaping up to be quite an October in South Philly, Leonard Cohen will return to town to play the Spectrum on Oct. 22. (Bruce Springsteen is already on the docket for October 13 and 14, and Pearl Jam will close out the building on October 28 and 30.) The by then 75 year old poet-troubadour, you might recall, played the Academy of Music in May and put on a show that an Inquirer critic called "magnificent." (That's David Swanson's picture from that nght). Read that review here. Tickets go on sale August 3. More info on Cohen's home page.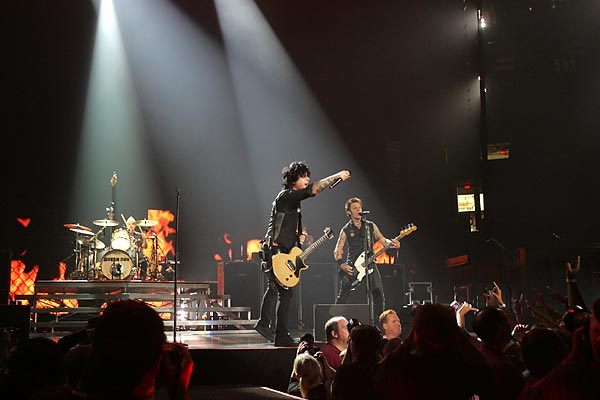 Here's the Green Day setlist from the band's 2 1/2 hour show at the Spectrum last night. Those are David Swanson photos of Billie Joe Armstrong, Mike Dirnt and Tre Cool above. The review is here.
Song of the Century/21st Century Breakdown/Know Your Enemy/East Jesus Nowhere/Holiday/The Static Age/Before the Lobotomy/Are We The Waiting/St. Jimmy/Boulevard of Broken Dreams/Hitchin' A Ride/2000 Light Years Away/Welcome To Paradise/Brain Stew/Jaded/Longview/Basket Case/She/King For A Day>Shout>Earth Angel>I'll Be There>Stand By Me/21 Guns/American Eulogy
Just came from a screening of Soul Power, Jeffrey Levy-Hinte's documentary that captures the 1974 music festival in Kinshasa, Zaire booked to coincide with the heavyweight championship fight between Muhammad Ali and George Foreman known as "The Rumble In The Jungle" that was chronicled in Leon Gast's 1996 movie When We Were Kings. All I'll say for now is that the doc, which features James Brown, B.B. King, Bill Withers, The Spinners, Miriam Makeba, Celia Cruz & the Fania All-Stars and Congolese musicians Franco and Tabu Ley Rocherau, exceeded my high expectations. The movie opens next Friday, look for a review in the Inky then. Here's the trailer.
Previously: Prepare Your Coffin