Archive: May, 2011
Dan DeLuca, Inquirer Music Critic
In Saturday's Inquirer, esteemed tastemakers like Craig Laban, Carrie Rickey and David Hiltbrand will be naming their five chosen things to eat and see and such before the world ends. (That story is here.) I've got my five songs for the apocalypse in there, but I'm kind of worried that the rapture will have arrived before you get the chance to see it, dear reader. So here goes, from Marvin Gaye to the Rolling Stones, below, with explications to come in tomorrow's newspaper.
Previously: Elvis Costello Setlist
1. Marvin Gaye, "Let's Get It On"
2. The Clash, "Armagideon Time"
3. Johnny Cash, "The Man Comes Around."
4. Robert Johnson, "Hellhound On My Trail."
5. Rolling Stones, "Out Of Time"
Dan DeLuca, Inquirer Music Critic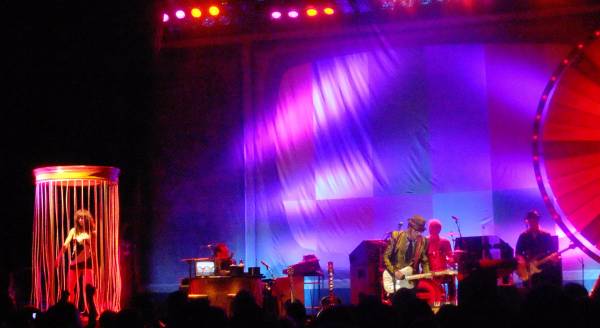 The Elvis Costello set list at the Tower on Thurday night was pretty nutty, what with it being a Spectacular Spinning Songbook show, and audence members giving The Wheel spins that often resulted in clusters of three or four songs. That's Costello in his leopard skin hat, with The Wheel on the right and go-go dancer Katerina Valentina on the left. Set list below. There's a full review in Saturday's Inquirer and here.
I Hope You're Happy Now / Heart Of The City / Mystery Dance / Radio, Radio / Human Hands / Living In Paradise / Shabby Doll / Clowntime Is Over / Strict Time / Man Out of Time w/Tangled Up In Blue / Out of Time / Brilliant Mistake / Pills & Soap / Hoover Factory / Watching The Detectives / Black and White World / Beyond Belief / Let Me Roll It
Dan DeLuca, Inquirer Music Critic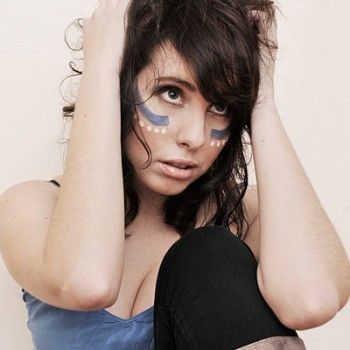 Rolling Stone magazine is in the midst of a So You Wanna Be A Rock and Roll Star? contest, with the winner landng the a magazine cover in August, plus a major label contract with Atlantic Records. (Yeah, I know: Is that the first prize, or the booby prize?)
But we're not here to talk about the failings of the antiquated major label system or argue that the Rock Star contestants would probably be better off going indie, anyway. We're here to call attention to the fact that one of the two contestants left is Lelia Broussard, the Louisiana-bred, formerly Philadelphia-based singer-songwriter who, at 21, is a longtime industry vet. With her warpainted face and "Hipster Bitch" song that's made a fan out of Russell Simmons, Broussard's image is a whole lot more alt these days than when she was a fresh faced Philadelphia teenager. As a finalist going against Saskatoon, Saskatchewan classic rockers The Sheepdogs, Broussard gets to play at Bonnaroo in in Manchester, Tenn. next month, even if she doesn't come out on top.
Previously: A Little Lykke Li
Dan DeLuca, Inquirer Music Critic
My Lykke Li review from the Swedish popstress' show at the TLA on South Street on Monday night is in Wednesday's Inquirer and here. Below, the "Get Some" video.
Previously: Jill Scott was at the White House, too.
Dan DeLuca, Inquirer Music Critic
Swedish indie-pop singer Lykke Li plays the Theater of Living Arts tonight. Her Bjorn Yttling-produced second album Wounded Rhymes is a girl-group-goes-goth exercise in updated Phil Spector sonics and romantic melancholy. A case in point would be the new single "Sadness Is A Blessing," which features the Scandinavian songwriter acting out in a pricey restaurant where she's dining with either her father or much older boyfriend, played by Lars Von Trier and Pirates of the Caribbean actor Stellan Skarsgard. How Swedish it is. Grimes - the nom de rock of Canadian sample-pop artist Claire Boucher - open the sold-out TLA show tonight.
Previously: Dylan Responds To China Criticism
Dan DeLuca, Inquirer Music Critic
Lots of nonsense was generated last week over the White House poetry slam night reading by Chicago conscious rapper Common, the goody two shoes MC who Bill O'Reilly and Sean Hannity have annointed as "controversial" for the first time in his life. And in fact, the brouhaha continues, with Jon Stewart - who last week said that only huffers of "Foxygen," which he defined as "that heady mix of partisan hackery, character assassination and manufactured outrage" would be upset by the performance by the rapper who changed his name from Common Sense - scheduled to debate O'Reilly on the topic on Fox tonight.
But lost amidst all that noise was the appearance at 1600 Pennsylvania Avenue by another hip-hop soul poet: Jill Scott. Jilly from Philly, who described herself as "geeked" by the idea of apearing at the White House, performed along with Rita Dove, Billy Collins, and Steve Martin, among others. She brought her Macbook along to read from three poems in a 7 minute segment, regally standing up for literacy and against objectification of women, and, yes, saying the words "shiznit" and "ass" aloud at the White House. Scott's new album The Light Of The Sun is due June 21.
Previously: Lykke Li at the TLA
Dan DeLuca, Inquirer Music Critic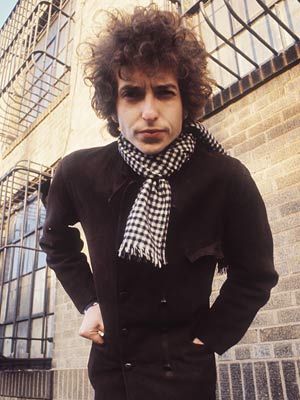 When Bob Dylan played China last month, a lot of people who don't know very much about Bob Dylan - I'm looking at you, Maureen Dowd - typed a lot of nonsense about how Dylan is a sell-out because he didn't play "Blowin' In The Wind" in Beijing. Dowd's column on the subject was headlined Blowin' In The Idiot Wind, which, come to think of it, was an appropriate description of the poorly reasoned attack on the unknowable Bard who hasn't been a mere "protest singer" for more than 45 years, if he ever was.
The criticism of Dylan from many quarters was all built on the supposition that Dylan had planned to play specific songs that the Chinese government refused to let him play. This morning on his web site, Dylan chimed in to try to clear up the controversy, contextualize the Chinese stops on The Never-Ending Tour and saying this about the issue of censorship:
"As far as censorship goes, the Chinese government had asked for the names of the songs that I would be playing. There's no logical answer to that, so we sent them the set lists from the previous 3 months. If there were any songs, verses or lines censored, nobody ever told me about it and we played all the songs that we intended to play."
Dan DeLuca, Inquirer Music Critic
Detroit duo Dale Earnhardt Jr. Jr. play Kung Fu Necktie on Saturday. Are they just a Sammy Davis Jr. Jr. ripoff? (Sorry, that's an Everything Is Illuminated reference.) Nope. Check Daniel Zott and Josh Epstein out in their Cheerios and Lysol faux-NASCAR outfits below in the "Nothing But Our Love" video. And, if you wish, go see the band's namesake at Dover Downs on Sunday. The indie-pop act's full-length debut, It's A Corporate World, comes out June 7. Download "Morning Thought" for free here. Show details here.
Previously: Going To Gagaville