Archive: May, 2009
Dan DeLuca

, Inquirer Music Critic

The big sold-out Leonard Cohen show is tonight at the Academy of Music. If he's half as good as he was at the Beacon Theater in New York in February, it'll be a fabulous show. The poet/singer-songwriter is 74 years old, which doesn't make him quite ancient enough to be "the little Jew who wrote the Bible," as he claims to be in "The Future," which he does here in a clip from The Jools Holland Show recorded back when his hair was not quite so gray as it is now.
Dan DeLuca

, Inquirer Music Critic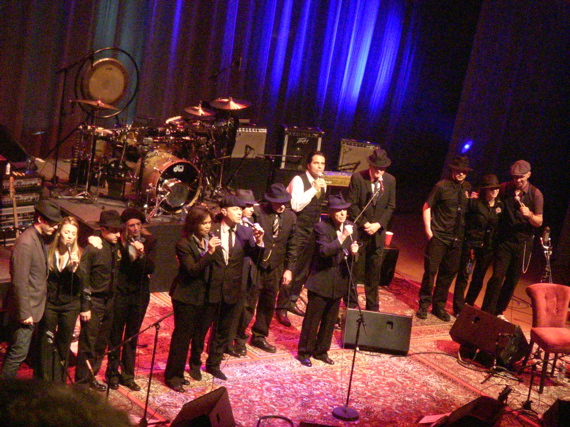 Ridiculously sublime Leonard Cohen show at the Academy of Music on Tuesday night. He sang like an angel whose been smoking four packs a day for 74 years. Played for 3 hours, backed by the fabulously well dressed band (and Fedora wearing roadcrew) here singing "Whither Thou Goest" and getting ready to take their final bows. I took the picture above, and David Swanson took a whole bunch of better ones that are here. My review is here. Here's the set list:
First set: Dance Me To The End Of Love/The Future/Ain't No Cure For Love/Bird On The Wire/Everybody Knows/In My Secret Life/Who By Fire/Chelsea Hotel No. 2/Waiting For The Miracle/Anthem
Dan DeLuca

, Inquirer Music Critic

You never know who'll turn out to be a music geek. And now it's been revealed that mild mannered anchor man Brian Williams of NBC is an indie-rock nerd in disguise. He's got an unappealingly named video blog on Msnbc.com called BriTunes for which he interviewed Deer Tick in its debut episode. The Providence four piece opens for Jenny Lewis at the Trocadero on June 8.
Dan DeLuca

, Inquirer Music Critic
Get there early for the Sharon Jones & the Dap-Kings show at the Keswick Theatre on Wednesday. Naomi Shelton is on Jones' Daptones Records label, but while Jones leans to the Saturday night side of secular-sacred soul music equation, Shelton's fervor is a little more Sunday morning. Here's a little background on the sanctified singer and her bandleader Cliff Driver. Shelton's mighty burner of debut album, What Have You Done, My Brother? comes out May 26, and below is a video of her asking "Am I Asking Too Much?" at Southpaw in Brooklyn in 2006.
Dan DeLuca

, Inquirer Music Critic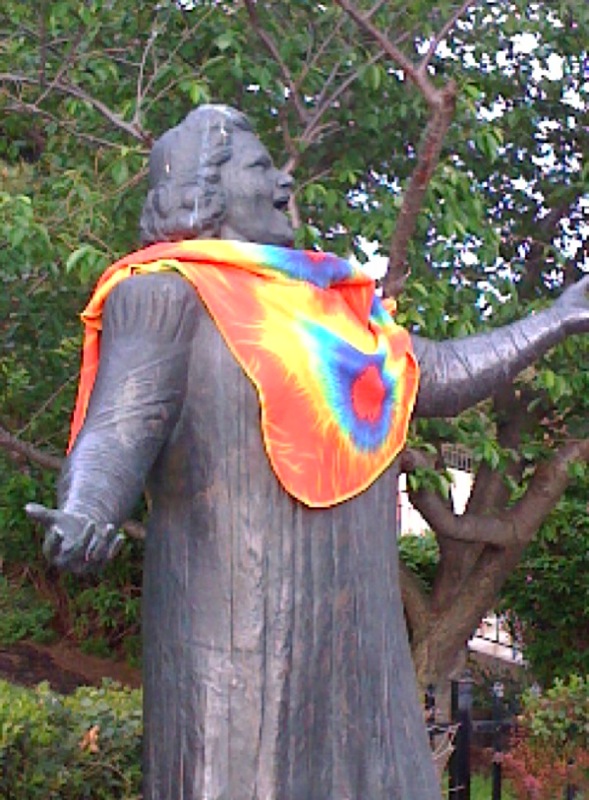 Dead fan Murray Levin, of Wyncote, sent along this iPhone photo of Kate Smith geting her tie dye on, outside the Spectrum. Levin assures me that Saturday's Dead show was the far superior of the two Spectrum dates, which seems to be the consensus among the faithful.
Dan DeLuca

, Inquirer Music Critic

Swedish songwriter Loney Dear - the stage name of Emil Svanangan - plays at Kung Fu Necktie in Fishtown on Monday night. Svanangan, who hails from Jonkoping, the home town of Nina Persson of the Cardigans and Dag Hammarskjold, makes muted, melancholic and melodic indie-pop heartbreak sound sweetly satisfying in a way that recalls a less quirky verson of his countryman Jens Lekman. Steve Klinge's preview from Friday's Inky is here. The "Airport Surroundings" video and the title track to the new Dear John are below.
Dan DeLuca

, Inquirer Music Critic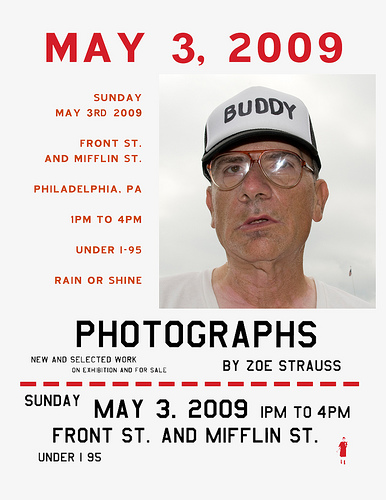 It's one of my favorite days to be a Philadelphian. Zoe Strauss' annual free photo show, which takes place for the second to last time - say it ain't so Zoe! - under I-95 in South Philadelphia. It'll be dank, but the show will go on. Karen Heller's story about Strauss from Saturday's Inky is here. You can pick up Strauss ' most excellent book, America, here, and take a look her Flickr photostream here.
Dan DeLuca

, Inquirer Music Critic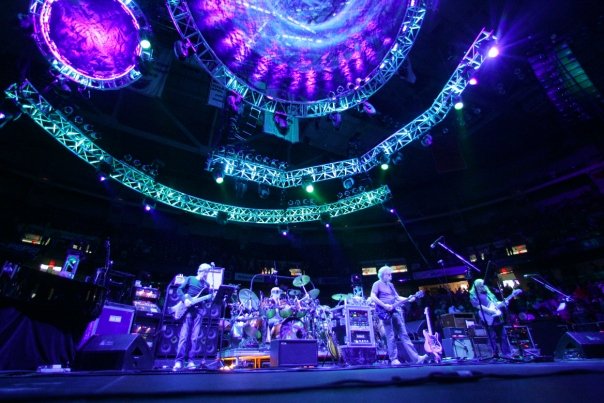 Setlist for the second night of The Dead's two night stand at the Spectrum, courtesy of Comcast-Spectacor PR guy Ike Richman.
First Set: One More Saturday Night/Brown Eyed Women/Good Morning Little School Girl/Althea/He's Gone/Uncle John's BandMason's Children