Archive: February, 2010
Dan DeLuca

, Inquirer Music Critic

Who's that, you ask? The lead singer of The Knack, the skinny tied New Wave era power pop band I saw at the Tower Theater lo those many years ago, and whose crunchy "My Sharona" is up there "What I Like About You" when it comes to enduring riff monsters that will be heard at sporting events till the end of days. Somehow, whenever I hear "Sharona" - and "Good Girls Don't," the other teen boy fantasy that was a hit off of 1979's Get The Knack - an album that annoyed critics who thought the black and white cover a blasphemous cop of Meet the Beatles - I always think of the Wildwood boardwalk. An obit for Fieger, who died at 57 after a long fight with cancer, is here.

Previously: The Watson Twins, Live from the WCL
Dan DeLuca

, Inquirer Music Critic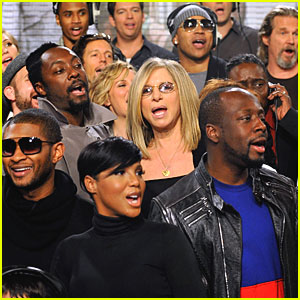 Live Aid was rebooted as Live 8, so it was inevitable, it seems, that "We Are The World," the 1985 anthem for African famine relief written by Michael Jackson and Lionel Ritchie would get remade once the right cause came along. And it turns out that Ritchie and producer Quincy Jones had a 25th anniversary sequel planned even before a devastating earthquake struck Haiti on January 12.
Can't complain about the charitable intentions of the new "We Are The World 25 for Haiti," which debuted during NBC's Winter Olympics opening ceremonies broadcast on Friday, and has been #1 on the iTunes chart, at $1.29 per download, with all proceeds going to the We Are The World Foundation, ever since.
But the music? That's another matter. I don't mean to act like the original "We Are The World" was any great shakes. Despite a stellar talent pool - Stevie Wonder, Michael Jackson, Bruce Springsteen, Ray Charles, Cyndi Lauper, the Pointer Sisters, Bob Dylan, Willie Nelson, etc. etc. - it set the standard for self-congratulatory American celebrity charitable presumptuousness, patting ourselves on the back for being "the ones who make a brighter day, so let's start giving."
Dan DeLuca

, Inquirer Music Critic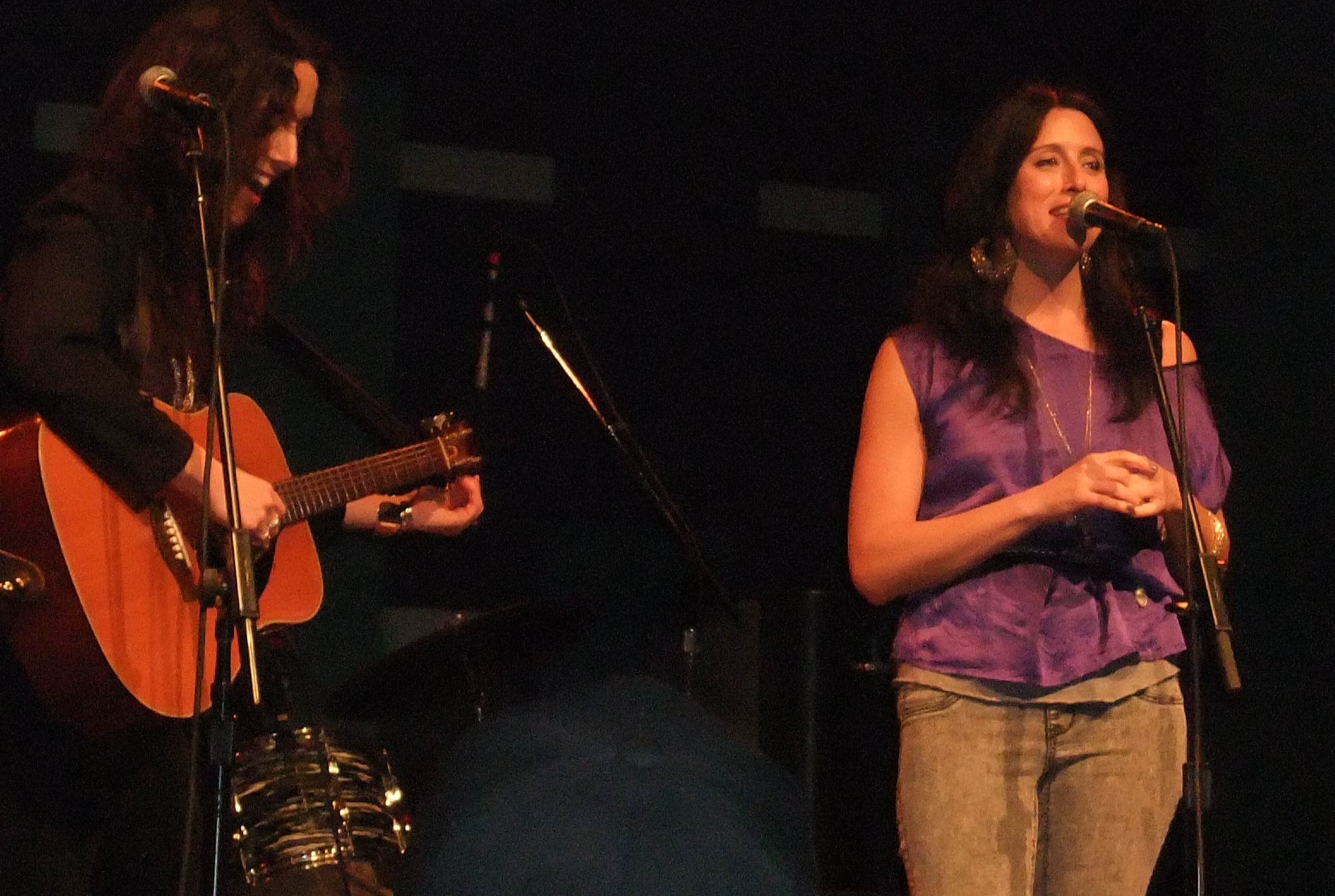 Here are some pictures from the Watson Twins' Free at Noon show on Friday afternoon. which attracted a half-full house of hardy souls. Great band behind identical twins Leigh and Chandra - I believe that's Leigh on the left, but it might be Chandra, they didn't say - featuring Norah Jones' ex Lee Alexander on bass. Here's a link to listen to the show, which pulled from their impressive, more rock and roll than country Talking To Me, Talking To You, on NPR Music.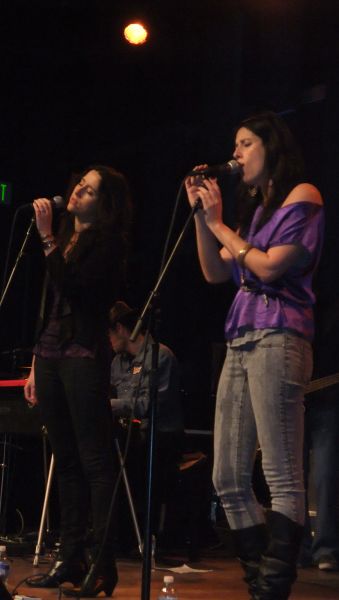 Dan DeLuca

, Inquirer Music Critic

Here's the clip of Bob Dylan singing "The Times They Are A-Changin'" at the Civil Rights concert at the White House from Tuesday night. A remarkable and rare performance because a) he plays acoustic guitar, and b) he doesn't mumble or sneer, and puts the song over as if it means a great deal to him.

Previously: Fishtown Opry, Free Form Freqs
Dan DeLuca

, Inquirer Music Critic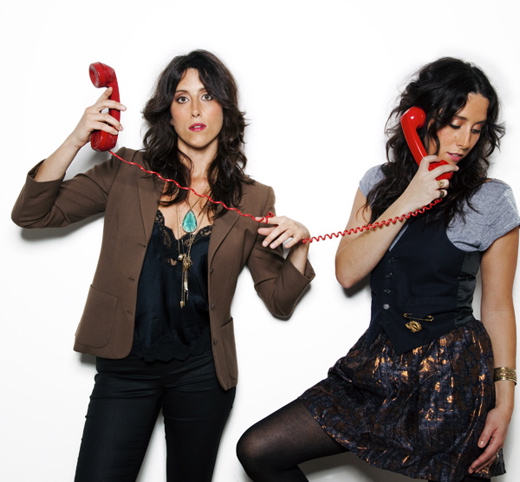 Louisville, Kentucky identical twins Chandra and Leigh Watson first started getting indie-rock double takes when they backed up Rilo Kiley singer Jenny Lewis on her 2006 solo debut Rabbit Fur Coat. The brand new Talking to You, Talking To Me is The Watson Twins third album on their own, and their best, taking the duo into a tighter, more R & B flavored direction, with a concomitant leap forward in the quality of the sisters' songwriting. Doug Wallen's review of TTY, TTM is here. The Watsons play the WXPN Free at Noon at the World Cafe Live today.
Previously: The My Way Killings?
Dan DeLuca

, Inquirer Music Critic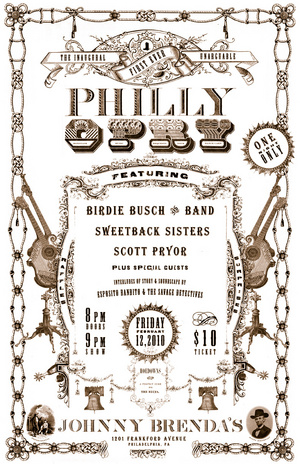 Tonight's the night to don your Nudie Suit and put down the cash on the barrelhead. The Philly Opry is at Johnny Brenda's, providing a countrified outlet for your cabin fever. It's Birdie Busch's baby, and the Philadelphia singer-songwriter who's latest is the rootsy Pattern of Saturn, tops a bill that includes superbly named Brooklyn acoustic country swingers the Sweetback Sisters and self described Philadelphia "singer and songsmith" Scott Pryor.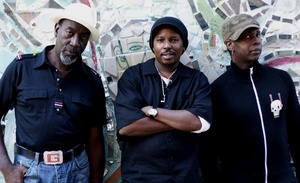 Dan DeLuca

, Inquirer Music Critic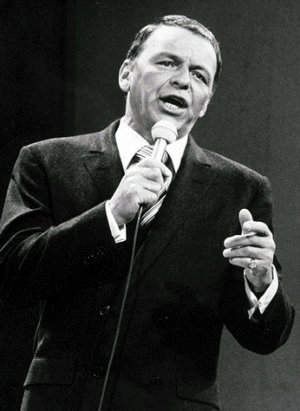 Pretty much the most fun I've had all week was reading the story from last Saturday's New York Times headlined Sinatra Song Often Strikes Deadly Chord, written by Norimitsu Onishi, about how many people have gotten blown away in the Phillipines for having butchered Frank Sinatra's "My Way" at karaoke. It's irresistible stuff, particularly the line "and a Thai man killed eight of his neighbors in a rage after they sang John Denver's "Take Me Home, Country Roads." Not to mention the "existential idea" that the arrogance of Paul Anka's lyrics provokes a rage towards the non-Sinatrian singer that often leads to irrational acts of violence. But now Eric Alterman at the liberal think tank Center For American Progress has gone and cast doubt on the story's veracity and questioned the fundamental trustworthiness of vague journalistic claims. Read that here.
Previously: Bonnaroo Schedule Announced
Dan DeLuca

, Inquirer Music Critic
The Bonnaroo Music & Arts Festival released its "initial lineup" in annoying dribs and drabs (and tweets) yesterday, and after the excruciating eight hour new media exercise came to a close, the preliminary list is finally in. There's a lot to like about the June 10-13 mother of all contemporary camping festivals, from Stevie Wonder to the Avett Bros. to LCD Soundsystem to Gaslight Anthem to She & Him to Jimmy Cliff to the Dead Weather to Miranda Lambert to The xx to Kid Cudi to Baaba Maal to the Flaming Lips with Stardeath and White Dwarfs performing Pink Floyd's Dark Side Of The Moon.
There's a batch of big names: Jay-Z, Norah Jones, Kings of Leon, Steve Martin, Dave Matthews Band, Weezer, Jeff Beck. And an interesting troika of Philadelphia or Philadelphia-connected artists, in UPenn grads The Disco Biscuits, pop rockers Dr. Dog (whose Shame, Shame comes out on April 6) and Daryl Hall, who will be teaming up with Hall & Oates loving electro funk duo Chromeo (that's them). This could be the year for a road trip to Manchester, Tenn. It'll be warm there. The whole list (so far) is here.
Previously: Beyonce's Booty