Archive: December, 2010
Dan DeLuca

, Inquirer Music Critic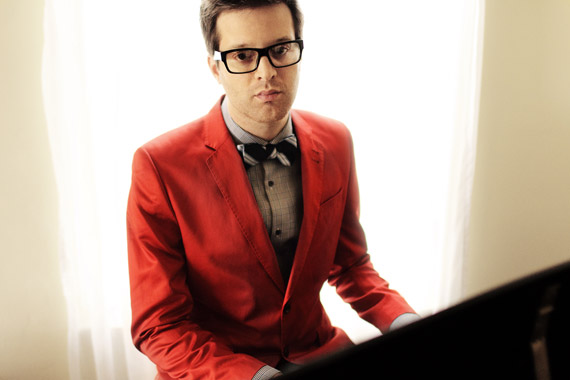 'Tis the season, and my Christmas music playlist is in the Sunday Inquirer A & E section. That's here. Retro soul man Mayer Hawthorne's sweetly sad version of Vince Guaraldi and Lee Mendelson's "Christmas Time Is Here" is on it. You can download the track by Hawthorne, who opines "all the best Christmas songs were written by Jews, and Chanukah songs suck," for free here, and hear it below.
Previously: Beefheart on Bandstand
Mayer Hawthorne - Christmas Time Is Here by Mayer Hawthorne
Dan DeLuca

, Inquirer Music Critic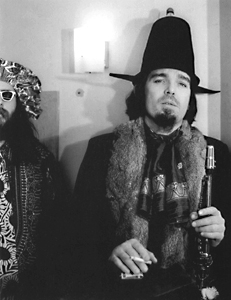 Various miscellani on Captain Beefheart, who died Friday at 69. Howery Pack's Inquirer obituary is here. Here are Beefheart's 10 Commandments of Guitar Playing. (#5: "If You're Guilty Of Thinking, You're Out .... You should play like a drowning man, struggling to reach shore. If you can trap that feeling, then you have something that is fur bearing.")
Beefheart went to junior high with Frank Zappa, who produced the 1969 double LP meisterwork Trout Mask Replica, in Lancaster, California. Hal Willner, the Philadelphia-reared esteemed record producer, Beefheart fan and sometime associate, said that a Beefheart concert he saw at the Tower Theater in Upper Darby "might have been the best I ever saw." Former Inquirer freelancer and Free Darko founder Nathaniel Friedman's explication of the similarities between Beefheart and former Washington Wizards and now Orlando Magic shooting guard Gilbert Arenas is here in The Awl.
Here's an appreciation from The Guardian. And below, Beefheart's phone interview appearance on American Bandstand in 1966. Truly weird, considering how out there the music of the man born Don Vliet (he added the "Van" later) would soon be, but perhaps the stranger thing is that the cover of Bo Diddley's "Diddy Wah Diddy" does not sound all that out of place on Dick Clark's show, which by then had been based in Los Angeles for two years. I think I hear a hit!
Dan DeLuca

, Inquirer Music Critic
Don Van Vliet, better known as Captain Beefheart, died on Friday from complications stemming from multiple sclerosis. He was 69. His obituary is here. A great blues singer as well as a legendary avant-rock free jazz experimenter, he's best known for the 1969's Trout Mask Replica, produced by Frank Zappa, but his bluesier Howlin' Wolf-influenced debut, Safe As Milk, from 1967, is pretty great, too. Not to mention 1970's Lick My Decals Off, Baby. "Once you've heard Beefheart," Tom Waits once said, "It's hard to wash him out of your clothes. It stains, like coffee or blood."
Previously: Sun Airway's Salad Days
Dan DeLuca

, Inquirer Music Critic
Justin Townes Earle got a double dose of patrimony from his father Steve: The talent and the trouble. The singer-songwriter named after Townes Van Zandt played the First Unitarian Church last night, his first time back in town after cancelling a September show after entering voluntary rehab. "I've been in treatment 13 times," the singer, who's been clean for a few months said, as he paced the stage, drinking water. He talked about how much he likes to drink straght vodka in the morning, and also enjoys cocaine and pain pills. "I have a common disregard for my own well being."
Backed by fiddler Josh Hedley and upright bassist Bryn Davies, Earle, who's impressively adept at supporting himself on finger picked guitar, stuck to the sad songs. "You love George Jones because you know you feel better than him," he explained. Earle's got a bunch of quality tunes that run the country-blues-folk American vernacular gamut, and a handful of great ones, like "Mama's Eyes." (Steve Klinge's interview with him from last weeik's Inky is here.) His new album, Harlem River Blues, is one of the best of the year. But a brand new one about hitting absolute rock bottom called "Won't Be The Last Time" was even better, earning its reference to Kris Kristofferson's "Sunday Morning Coming Down." Spine shivering.
Previously: The Second Time Around
Dan DeLuca

, Inquirer Music Critic
Last Thursday, John Barthmus of Philadelphia psychedelic band Sun Airway played at a party to celebrate an opening of Sweetgreen, a salad-yogurt cafe that opened this week in Suburban Square in Ardmore. This is the first outside of the Washington, D.C. area, where there are seven of them. Cool Pitchfork praised indie band singing for their supper at a mall in the 'burbs - kinda weird, right? Well, it was, with Barthmus, who used to be in the more jangly, less electronic A-Sides, standing on a table with no P.A., while tiny (and quite tasty, thank you) quiches were being served, and all too few people paying attention.
Except it's not that weird, really, because this is the way the music business works these days. Sweetgreen, it turns out, was founded by a bunch of young Georgetown grads who are branding the business as being cool, organic, locavoirsh and sustainable. (Note the way the wall looks like a lettuce leaf.) As part of the marketing plan, music plays a crucial role, just as it does for coffee chains like Starbucks and lifestyle emporiums such as Urban Outfitters, whose savvy music honcho Dryw Scully manages Sun Airway.
Dan DeLuca

, Inquirer Music Critic

Bruce Springsteen and the E Street Band got together yesterday to play five circa 1978 songs from the new The Promise double disc set yesterday for a teeny tiny crowd at Asbury Park's Carousel House. David Lindley joined them on violin. The Boss threw in "Blue Christmas" for good measure. It streamed in real time yesterday, and you can watch the entire half-hour show below. A teaser for a tour to come? Time will tell.

Previously: Aretha's Christmas
Dan DeLuca

, Inquirer Music Critic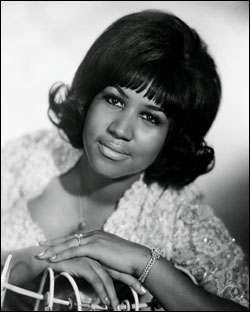 The Aretha Franklin news is that the Queen of Soul was discharged from a Detroit hospital earlier this week after "undergoing surgery that he doctors deemed to be highly successful!," according to her publicist. It's been widely reported that Franklin has been diagnosed with pancreatic cancer, but that has not been confirmed by the singer's camp. She's said to be "in great spirits and very happy to be home where she will be resting in anticipation of spending the upcoming holiday season with her family."
Here's Aretha's official quote, released this morning: "I've been home for almost three days now. My family and friends who brought me home are taking great care of me. I also have a private nurse who visits on a daily basis. I'm hoping to be strong enough to go out and see the upcoming Sam Cooke play at the Music Hall in Downtown Detroit before January 2, as well as a performance of Dreamgirls at the FOX before it closes." You go, 'Retha. Below, Franklin sings Donny Hathaway's "This Christmas."
Previously: Darlene Love, Dr. John, Tom Waits Get In Rock Hall, Bon Jovi Doesn't
Dan DeLuca

, Inquirer Music Critic
Okay, one last Cliff Lee post and I'll stop. I would just like to direct a very loud raspberry at all the sports talk radio callers and hosts, not to mention columnists and commenters, who last year repeatedly said words to the effect of "Cliff Lee's not coming back, alright, so can we please stop talking about him?!" And I'd like to thank everybody who called in when Ruben Amaro was on the general manager's show on WPHT during Phillies broadcasts to tell him what an idiot he was for trading Lee. I guess he got the message.
And lastly, I'd like to give a shout out to Inquirer reader and letters to the editor writer Jules Slatko of Holland, Pa. who has apparently had the same Sammy Cahn and Jimmy Van Heusen-penned Sinatra song in his head as a result of this week's unexpected turn of events that I've had. And while I'm pretty suspicious of the idea that "Love is lovelier, the second time around," it's pretty to think that, for the Philliies and Lee (and Philadelphia), real life will turn out to be as wonderful as Sinatra makes it sound in song.
Previously: Springsteen Mini Promise Concert