Archive: November, 2012
Dan DeLuca

, Inquirer Music Critic
Between disappointing revenues and the wallop the Jersey Shore took from Hurricane Sandy, there's been plenty of talk about how Atlantic City's still shiny-and-new Revel resort is struggling to survive. In the battle to bring people back to the Boardwalk, however, the casino hotel that celebrated its grand opening with four nights of Beyonce on Memorial Day is still pulling in big name attractions still pulling in big name attractions on holiday weekend.
To wit, Kanye West will play three shows at Revel's Ovation Hall next month on December 28, 29, and 30. not actually on New Year's Eve, that is, but on the Friday through Sunday leading up to it. It's a return to Revel for Mr. West, who was also in South Jersey on July 4 weekend. Read my review of one of those two shows here. West is also on board for the 12/12/12 Hurricane Sandy benefit at Madison A.C., with Paul McCartney, Bruce Springsteen and a host of others.
Tickets for West at Revel go on sale November 30 at 10 a.m. via Ticketmaster.
Dan DeLuca

, Inquirer Music Critic
Guessing what Bob Dylan might do next – and pondering why he does the things he does – has been a time consuming avocation for amateur Dylanologists for pretty much the entire half century of his incomparably inscrutable career.
On Monday, the mysterious man in the white boater hat played the Wells Fargo Center in South Philadelphia, on top of a double bill that also featured Mark Knopfler, the former Dire Straits frontman who produced Infidels, the standout Dylan album from 1983.
This date on the Never Ending Tour had a more compelling raison d'etre than most. In September, the 71 year old ur-singer-songwriter released Tempest, his startlingly vital and erratically brilliant 35th studio album, a rugged, deathly piece of work that you might think shares a title, rather ominously, with Shakespeare's last play. (If you did, however, Bob would say you're being silly: "The name of my record is just plain Tempest," he has corrected misinterpreters. "It's two different titles.")
Dan DeLuca

, Inquirer Music Critic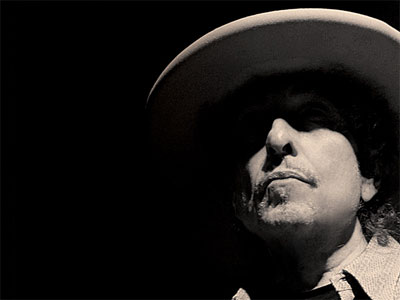 Back when Bob Dylan wasn't yet old, the music industry was intent on burdening word slinging young songwriters with the 'New Dylan' tag. As Loudon Wainwright III put it in "Talkin' New Bob Dylan Blues": "Yeah, I got a deal and so did John Prine, Steve Forbert and Springsteen, all in a line / They were lookin' for you, signin' up others, we were new Bob Dylans, your dumb ass kid brothers."
On Friday night at the Merriam Theater, the 66 year old Prine - that's him, pictured - will be the first old, new or actual Dylan in town this weekend. The vividly visual, dryly witty songwriter is sort-of touring behind his 2011 release The Singing Mailman Delivers, a collection of live material recorded before his first album came out in 1971 which takes its title from a review written by Roger Ebert at the time about Prine, who delivered mail to pay the bills before going pro. Sarah Jarosz opens. Show details here.
On Sunday, a New Dylan of more recent vintage, 32 year old Conor Oberst, will play another august Avenue of the Arts venue: the Kimmel Center's Verizon Hall. On a 2009 Prine tribute album, Oberst sang his elder's "Wedding Day In Funeralville." Hear a live version of that here. Read my interview with Oberst from Thursday's Inquirer here. Daniel Johnson opens for Oberst at the Kimmel. Ticket info here.
Dan DeLuca

, Inquirer Music Critic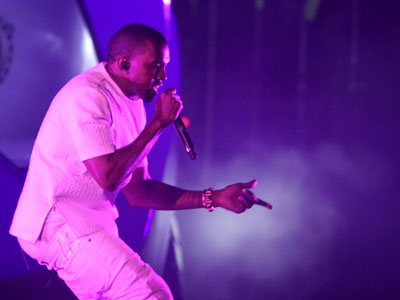 Bruce Springsteen & the E Street Band, Kanye West, Paul McCartney, Jon Bon Jovi, Alicia Keys, The Who, Roger Waters and Billy Joel will play the 'Concert For Sandy Relief' at Madison Square Garden in New York on December 12.
That's 12/12/12 to you. All proceeds will go to the Robin Hood Relief Fund. The show will be on TV, but none of the details of the telecast, or ticket on sale information, have been announced yet. No word yet either on whether New Jersey Gov. Chris Christie will be added to the bill, and that much anticipated Springsteen-Christie public bear hug will take place on the MSG stage.
More info here.
Dan DeLuca

, Inquirer Music Critic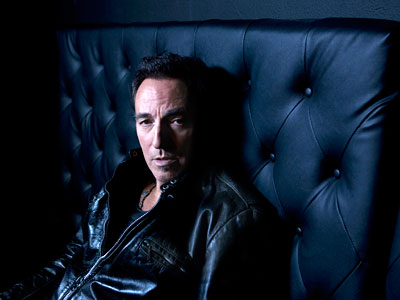 On Thursday night at the Kelly Writers House in West Philadelphia, University of Penn professors Al Filreis, Greg Djanikian and Anthony DeCurtis will lead their second annual song symposium - last year, they did Bob Dylan - and publicly analyze the work of Bruce Springsteen.
Ten Springsteen speakers will share their thoughts on one song each. Along with Filreis ("Land Of Hope and Dreams"), Djanikian ("Born in the U.S.A.") and Rolling Stone's DeCurtis ("Tunnel Of Love"), other analysts will include Dan Sheehan, who will sing as well as talk about "Matamoros Banks" (frm Devils & Dust), New York Times music writer Nate Chinen, who takes on "The Promise," and photographer Zoe Strauss, who's going to break down "Youngstown."
It's an early show that gets rolling at 6 at the Arts Cafe at Kelly Writers House at 3805 Locust Walk on the Penn campus. It's free. A particularly good acoustic version of "Youngstown" recorded in 1996 is below.
Dan DeLuca

, Inquirer Music Critic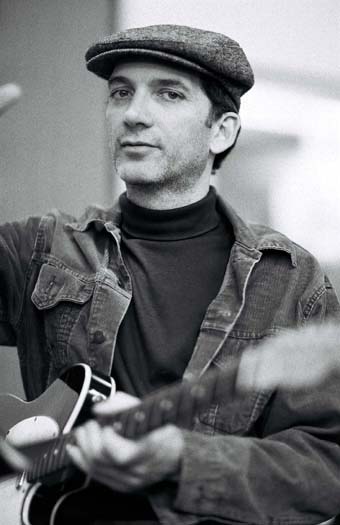 Old City acoustic room the Tin Angel celebrates its 20th anniversary tonight with Ben Vaughn.
The South Jersey native gone Hollywood's Philly band the Ben Vaughn Combo produced more than its fair share of delightfully witty retro rock and roll before in the 1980s and 1990s before he took his encyclopedic sesnsibility westward and became the music director for the TV shows Third Rock From the Sun and That '70s Show.
Vaughn's radio show, The Many Moods Of Ben Vaughn, runs on 88.5 WXPN-FM every Saturday at 5, just before Jerry "The Geator" Blavat comes on the air. Below, check out a 2012 episode of PBS's On Canvas starring Vaughn. Tonight, Vaughn will perform as the Ben Vaughn Quintet. More info here and here.
Watch Ben Vaughn on PBS. See more from On Canvas.
Dan DeLuca

, Inquirer Music Critic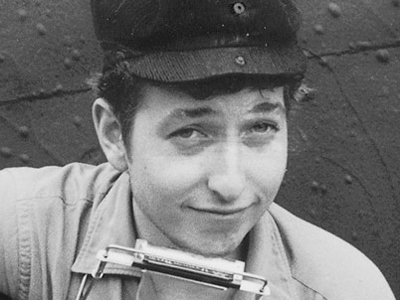 Bob Dylan is playing the Wells Fargo Center on Monday, and local TV station CBS Philly is running a promotion in which you can get two tickets for $20 and see the money go for Hurricane Sandy relief.
Here's the deal: CBS Philly is putting a limited number of ticket pairs available - how limited, they're not saying - in exchange for a $20 donation that goes directly to the Red Cross to help those still suffering under the wrath of Sandy. The link is here, and the password is SANDY, so hurry up.
Mark Knopfler opens. Dylan is touring behind his gloriously gruesome new album Tempest. "Duquesne Whistle" is below.
Dan DeLuca

, Inquirer Music Critic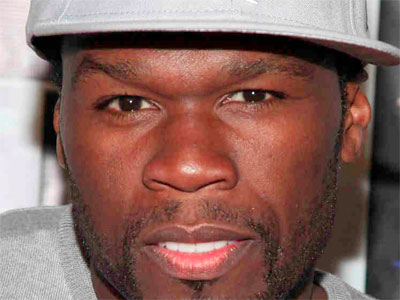 Muscly gangsta rapper 50 Cent was on QVC this weekend, sniffing perfume and selling his STREET brand wireless over-the ear-headphones. The headphone business is a lucrative one dominated by Dr. Dre's Beats By Dre brand and everyone from Jay-Z to the enterprising businessman born Curtis Jackson looking for a piece.
It appears to be working, or at least it did on Saturday when the rapper was at the home shopping channel's West Chester campus. After flirting with QVC's on air hosts like Lisa Robertson, with whom he's pictureed, Fiddy tweeted, "I just made $177,000 dollars in 9min on QVC. Can someone hate on me so i know this is real life?" Watch the videos below, and thanks to RapRehab for this.
Previously: The Return of the Low Road Follow In the Mix on Twitter