Archive: October, 2012
Los Angeles five-piece tropicalia-flavored folk-rock band Lord Huron will release its fuill length debut album Lonesome Dreams tomorrow. Tonight, the ensemble led by Michigan native Ben Schneider (that's him, making himself useful in the kitchen) plays Kung Fu Necktie in Fishtown. I saw them at SXSW in Austin, Texas earlier this year, where they were one of the breakout buzz acts, and they're quite the serious minded yet infectious live band. And yes, they have a theremin player. Below, check out "Man Who Lives Forever." Show details here.
Previously: Adele's "Skyfall" Follow in The Mix on Twitter
Always entertaining instrumental Mexican wrestling mask-wearing surf-rock band Los Straitjackets play two area gigs in the next few days. On Thursday, they're at the World Cafe Live at the Queen in Wilmington. And on Sunday the fearsome fivesome team up with SoCal rockabilly cats Big Sandy and the Fly-Rite Boys at the Sellersville Theater.
Below, watch the Straitjackets burn through "Space Mosquito" in Anaheim, Calif. earlier this year. The band's new album, Jet Set, came out in August. Show info is here and here.
Previously: Rock and Roll Hall of Fame nominees announced Follow In Th Mix on Twitter here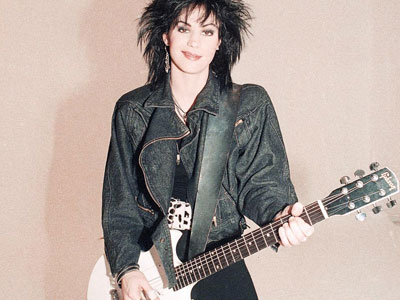 The Rock and Roll Hall of Fame has announced its list of nominees for 2013. This isn't the list of acts who will get in, this is the list of act that voters will choose from to determine who gets in.
They are: Donna Summer, Lankenau Hospital-born Joan Jett, The Meters, Public Enemy, N.W.A., Albert King, The Paul Butterfield Blues Band, Kraftwerk, Heart, Randy Newman, Procol Harum, Rush, the Marvellettes, Deep Purple and Chic.
You have to have been making music for 25 years to qualify, so incendiary rappers N.W.A are eligible for the first time. Among the list of artists that the Rock Hall draws the most persistent for excluding, there are four - disco queen Summer, German techno innvocators Kraftwerk, pop-funk-disco architects Chic and Canadian prog-rock trio Rush - who have a shot this year. Long suffering make-up wearers Kiss do not.
James Bond routinely saves the world, and Adele has saved the music industry - or at least kept it on life support by selling over 20 millions copies of her Grammy grabbing sophomore album 21 around the world.
So it stands to reason the the two British belters would wind up in each other's company, and Adele's theme song to the Sam Mendes-directed Daniel Craig-starring Skyfall, which opens in theaters Nov. 9, was released tonight at midnight, UK time.
That means you can hear the classy, soaring with strings "Skyfall" below, and naturally, buy it at iTunes, where the smart money says it will soon be selling at a record pace. On a couple of listens, the song co-written with Paul Epworth sounds pretty memorable and Bond-worthy to me, as it earns its grandeur and rises to a cut above, say, Madonna's "Die Another Day" or Jack White and Alicia Keys regrettable "Another Way To Die" from 2008's Quantum of Solace - if not up to Shirley Bassey "Goldfinger" heady heights. You done good, Adele.
For your post Presidential debate entertainment, L.A. nuevo-retro R & B bandleader Nick Waterhouse plays Johnny Brenda's with his backing group the Tarots in Fishtown tonight. Like Mayer Hawthorne with a guitar and glasses and his eye on an earlier era, Waterhouse is an impeccably dressed vintage black music revivalist who draws from '50s rhythm and blues and rock figures like Ike Turner and Little Willie John on his own jumpin' tunes.
You might have heard the barintone sax driven "Say, I Wanna Know" in an Acura commercial on TV. A black and white version, shot in a basement club in Chinatown in San Francisco, is below. Allah Las opens, and DJ Breakfast spins. Show info is here.
Previously: Bettye LaVette at World Cafe Live Follow In The Mix on Twitter