Dan DeLuca, Inquirer Music Critic
On Saturday, Bob Dylan turns 73.
Two nights earlier, Philadelphia songwriters Jon Houlon, Kenn Kweder and Skip Dennenberg will host their 10th annual Bob Dylan Birthday Bash at Rembrandt's in the Art Museum area.
All told, 40 performers will cover the Bard. Don't think twice: You won't hear any song more than once. The evening, which will begin at 7 sharp, starts with Kweder singing "I Dreamed I Saw St. Augustine" and close round about 11 with Ben Arnold turning through "My Back Pages," with the aid of special guests.
Dan DeLuca, Inquirer Music Critic
Soul singer and University of Pennylvania grad John Legend gave the commencement speech at his old alma mater on Monday.
In Legend's speech, he spoke about growing up loving music in Springfield, Ohio, learning from the family crisis resulting from his mother's depression when he was a teenager, and how meeting Kanye West was a turning point in his career.
Talking about the rights of Iraqis, Palestinians and Africans as well as Americans, he urged grads "you have to allow people to love you, and you have to love them back." And he also sang a bit of his current ubiquitous hit, "All Of Me" with altered lyrics to reflect how his fans are sick of hearing it on the radio. The song has been on top of the Billboard Hot 100 for the last two weeks.
Dan DeLuca, Inquirer Music Critic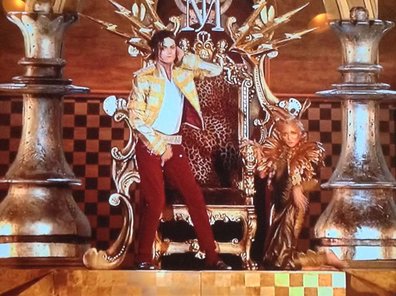 Why stop at Michael Jackson? Bring back Biggie Smalls, Kurt Cobain, Jimi Hendrix and Elvis Presley. Let's have a rock and roll heaven concert tour, an oldies extravaganza where the dead and buried climb out of their graves and look better than ever.
Watch the freaky, disturbing, computer-generated MJ perform "Slave To the Rhythm" at last night's Billboard Music Awards below. Due to advances in virtual reality necrophilia, he's much more limber than hologram Tupac was at Coachella in 2012. Read my review of Jackson's posthumous new album Xscape by clicking here and punching in code J52U. .
Previously: Review: Lady Gaga's artRave The ARTPOP Ball Follow In The Mix on Twitter
Dan DeLuca, Inquirer Music Critic
Lady Gaga isn't like the rest of us.
I'm not talking about how the artist born Stefani Germanotta is able to transform herself into a blue octopus while singing "Paparazzi" in her most successfully ridiculous costume during her artRAVE: The ARTPOP Ball tour at the Wells Fargo Center on Thursday.
I'm referring to Gaga's enormous capacity to give. "I'm different from everyone else," she told her crowd of adoring fans during an introduction to a solo piano version of "Born the Way." "If I'm left with nothing, but you're left with anything that I had a whole lot to do with, that's enough for me."
Dan DeLuca, Inquirer Music Critic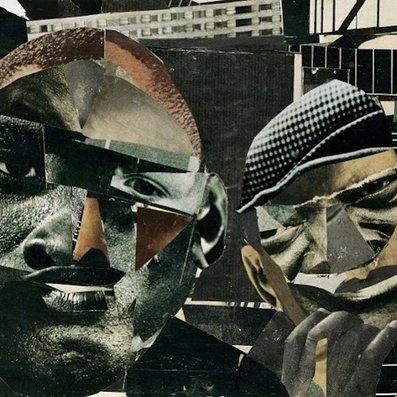 The Roots new album And Then You Shoot Your Cousin comes out on Tuesday.
Last night, I went to a performance/record listening party at the Public Theater in New York that featured Ahmir "Questlove" Thompson DJing and playing drums and Black Thought rhyming, with the core duo of the Philadelphia rap group and Tonight Show Band joined by a chamber orchestra, sampling artist Jeremy Ellis, beat boxer Rahzel the Godfather of Noize, a didgeridoo player, and various other special guests.
You can read more about that in my And Then You Shoot Your Cousin review, which will be in the Sunday Inquirer A & E section.
Dan DeLuca, Inquirer Music Critic
The 14th annual Non-Comm radio convention returns to the World Cafe Live this week, bringing in an impressive list of acts seeking to get in the good graces of radio programmers descending on University City for the WXPN-FM hosted three-day gathering.
Non-Comm - short for Non-Commercial - gathers honchos from music-centric public radio stations like KCRW in Los Angeles and KEXP in Seattle. The imprecise umbrella term also makes room for commercial outlets that fit into the same Adult Alternative format (sometimes known as Triple A, for Adult Album Alternative) that the industry groups the XPNs of the world in.
Got that? Good.
Dan DeLuca, Inquirer Music Critic
There are said to be hundreds of recordings in the Michael Jackson vault, but only eight songs on Xscape, the second posthumous release since Jackson's death in 2009. This one has been "contemporized" by a team of ardent-fan producers helmed by Timbaland and including South Jersey native Rodney Jerkins. Up to the minute textures and flourishes are added, taking the final cut out of the hands of a control-freak tinkerer who can no longer have the last word as to what his music sounds like.
Not that Xscape (Epic ** 1/2) is run of the mill necrophilia. Jackson's legacy has been largely respected. While the beats have been modernized, the basic shape of Jackson's songs has been maintained - you can tell, because the refurbished cuts are followed by their original versions. And it's thrilling to hear the fabulously Jackson sweetly croon in "Loving You" and "Love Never Felt So Good" (here done up as a TSOP groove with Justin Timberlake, or forcefully ride the beat in "Slave To The Rhythm" or "A Place With No Name," which, strangely, bears more than passing musical resemblance to America's "A Horse With No Name."
Familiar obsessions are prevalent. Most uncomfortably so in "Do You Know Where Your Children Are?," in which the late King of Pop, who was charged with (and cleared of) sexual molestation charges in his life sings from beyond the grave about a 12 year old female victim of sexual abuse, and warns parents of how afraid they need to be of sexual predators. He sings it as if he's the children's fiercest protector.
Dan DeLuca, Inquirer Music Critic
As far as I can tell, this is the Mother's Day Song of 2014: "I Can't Live Without My Mother's Love," by Sun Kil Moon, a.k.a. Mark Kozolek, leader of the Red House Painters.
For equal time, Kozolek's new album, Benji, also has a song called "I Love My Dad.."
Happy Mother's Day!