Dan DeLuca, Inquirer Music Critic
Fans of the seriously talented Philadelphia songwriter BC Camplight - real name: Brian Christinzio - might be wondering what happened to the singer and keyboard player after he disappeared from the scene in 2011.
Sure, Philadelphians can still hear Christinzio on a daily basis by listening to his theme music to WHYY-FM radio's Newsworks Tonight. But he's been missing in action since decamping to Manchester, England to work on his third album after, in his own words, "wasting a ton of time being a bum in Philadelphia."
Christinzio got in touch this week from Manchester with the news that he's signed a record deal with Bella Union, the prestige label that's the UK home to the Flaming Lips and Beach House, among others, and is run by Cocteau Twins guitarist Simon Raymonde. The label will release the third BC Camplight album, How To Die In The North, internationally later this year.
Dan DeLuca, Inquirer Music Critic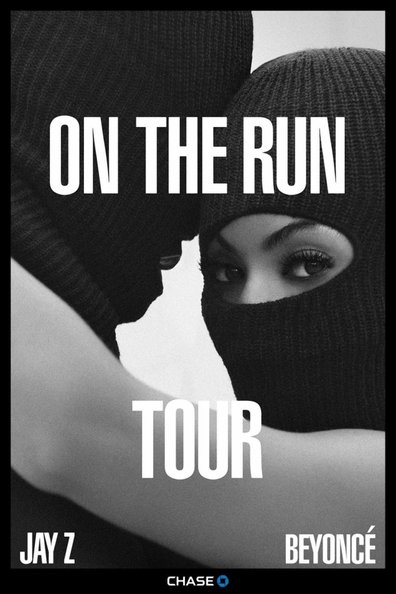 Beyonce officially announced her rumored summer tour with husband Jay Z this morning.
The 'On the Run' tour kicks off June 25 in Miami and plays Citizens Bank Park in South Philadelphia on July 5. The queen diva announced the show with a picture with her rapper-mogul partner, each wearing balaclavas, Pussy Riot style, on her web site.
You can find information there about the tour's "exclusive pre-sale," which begins at 8 a.m. tomorrow. More ticket info here.
Dan DeLuca, Inquirer Music Critic
Like any good rabble-rousing subversive, M.I.A. is more comfortable as an underdog.
Back in 2009, the London-born agit-rapper of Sri Lankan descent - who played the Tower Theatre in Upper Darby on Friday in a show that kicked off the second leg of an American tour in support of her fourth album Matangi - appeared to be the absolutely coolest person in the world.
That was when she famously waddled around in a polka dot maternity dress while nine months pregnant at the Grammy awards, upstaging Jay-Z, Kanye West, Lil Wayne and T.I. on "Swagga Like Us," a song built on a sample of "Paper Planes," her unlikely global hit whose hook is the sound of gunshots clashing with chiming cash registers.
Dan DeLuca, Inquirer Music Critic
The schedule for the 53rd annual Philadelphia Folk Festival, to be held from Aug. 15 to 17, has been announced.
The multigenerational attractions at the this year's fest, which will once again take place at the Old Pool Farm in Upper Salford near Schwenksville, include Nashville string band Old Crow Medicine Show, sharp-witted songwriter Loudon Wainwright III, blues woman Shemekia Copeland, folk trio The Lone Bellow, folk duo JohnnySwim, veteran singer-songwriter Janis Ian, New Orleans strutters ReBirth Brass Band, Celtic rockers Tempest, Philadelphia songwriter Kwesi K, swing band Hot Club Of Cowtown, Canadian banjo man Old Man Luedeke, bluegrass band Steep Canyon Rangers, Ukrainian folk band Dhaka Braka, Texas tunesmith Sarah Jarosz and Nova Scotia fiddle Natalie McMaster.
Among many otherrs, as they say. As ever, WXPN-FM Folk Show deejay Gene Shay will host and tell knee slapping jokes. Tickets and details on the full lineup, which will see some addtions between now and August, are are at www.pfs.org.
Dan DeLuca, Inquirer Music Critic
Miley Cyrus has postponed her show scheduled for the Wells Fargo Center on Monday, and the rest of her American tour.
The reason given is "a severe allergic reaction" she suffered on April 15 to an antibiotic she was taking to treat a sinus infection.
The Philadelphia show on the Bangerz Tour will now take place on Aug. 2. All tickets will be honored for the show, which was originally scheduled for April 22 and then moved to April 21 to accomodate Game 3 of the Flyers-Rangers NHL playoff series.
Dan DeLuca, Inquirer Music Critic
On the eve of the 30th anniversary of Purple Rain, Prince has struck a deal with Warner Bros., the label that he used to be so mad at he had the word 'Slave' written on his cheek and changed his name to a glyph.
The new deal open the doors to "the release of long-awaited, previously unheard music, while giving the artist ownership of the master recordings of his classic, global hits," according to a press release.
In a statement, Prince said, "A brand-new studio album is on the way and both Warner Bros. Records and Eye are quite pleased with the results of the negotiations and look forward to a fruitful working relationship."
Dan DeLuca, Inquirer Music Critic
Argentine songwriter Juana Molina plays the Boot & Saddle in South Philadelphia tonight.
As Steve Klinge explained in last Friday's Inquirer, Molina, who used to be a TV comedian with her own variety show - the Carol Burnett of Argentina, if you will - builds shape-shifting songs out of layers of loops in real time, in an often mesmerizing manner.
That Wkend section preview is here. Info on the show, which also features Arc Iris, is here. "Eras" from Molina's new album, Wed 21, is below.
Dan DeLuca, Inquirer Music Critic
The big Susquehanna Bank Center headliner for the WXPN-FM Xponential Music Festival - Beck, Ryan Adams, Jenny Lewis, et. al. - were announced a few weeks back.
Now comes the rest of the lineup for the more intimate Wiggins Park portion of the Camden summer festival, which happens from July 25 to July 27.
Noteworthy acts include talkative barroom rockers The Hold Steady, indie jazz-soul band Lake Street Dive, veteran Rhett Miller-led roots rock band Old 97s, Brooklyn indie duo Lucious, cacophonous Philly crew Man Man, alt-country comers Houndmouth, fast fingered guitar duo Rodrigo y Gabriela, sharp-eyed Nashville songsmith Caitlin Rose, New Orleans folk band Hurray for the Riff Raff and zydeco stalwarts C.J. Chenier and the Red Hot Louisiana Band.