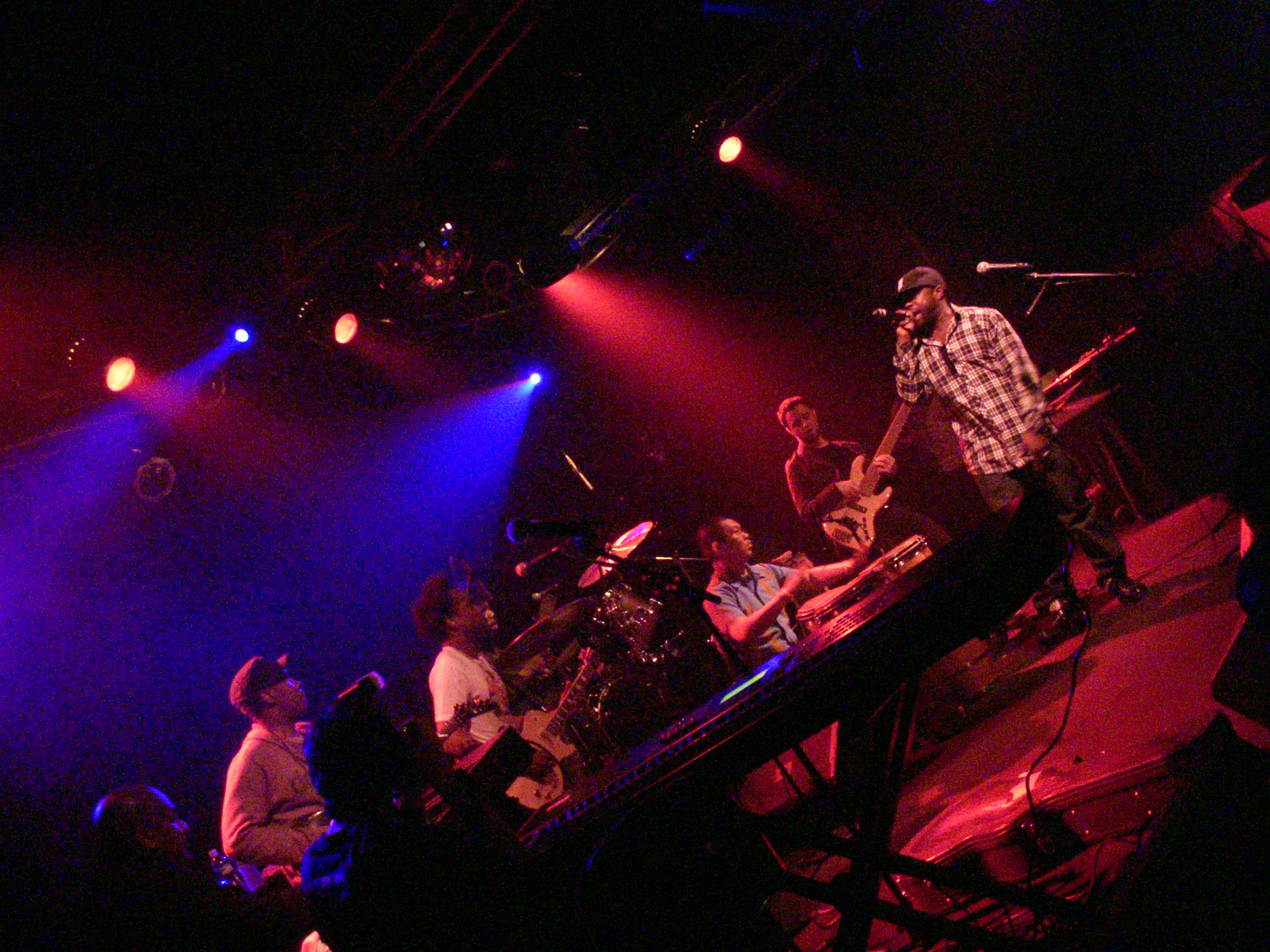 That's The Roots, playing earlier this month at their weekly gig at the Highline Ballroom in Manhattan that's officially billed as The Roots Present The Jam. Guitarist Vernon Reid of Living Colour has a cap on his head, and percussionist Yoshi Takemasa from Antibalas is at the center. Everybody else on stage is a member of the Philadelphia hip-hop collective whose day job is being the house band on Late Night With Jimmy Fallon. Read about it my interview with the band in the Sunday Inquirer here.
The good news is that ?uestlove, Black Thought and the rest of the Legendarys - who will be promoting Philadelphia tourism and the Roots Picnic, scheduled for June 6, at a press conference at Michael's restaurant in Manhattan on Thursday, are playing an after-Fallon gig at the Highline every week for the rest of the year, and tickets are only $10. The show I saw was an amazing, freewheeling gig, with killer guest spots from Reid, the Subway Band, wildly entertaining gospel-rock showman the Rev. Vince Anderson, African-German singer Ayo (who kicks off her American tour May 16 at the Tin Angel), and members of Antibalas, whose guitarist Dave Hahn brought it all home with a spot-on Michael McDonald imitation on "What A Fool Believes." The bad news is that all three shows coming up this month - tomorrow night, the 21st and the 29th - are already sold-out. More pictures below, and below that, a video of the band on Fallon with Public Enemy, in the back-up role that they plan on playing on upcoming appearances by, among others, Elvis Costello, Iggy Pop, Queen Latifah and Joanna Newsom. After taking last week off, Fallon and the Legendary Roots Crew will be back on the air tonight, with Sara Watkins & John Paul Jones as musical guests.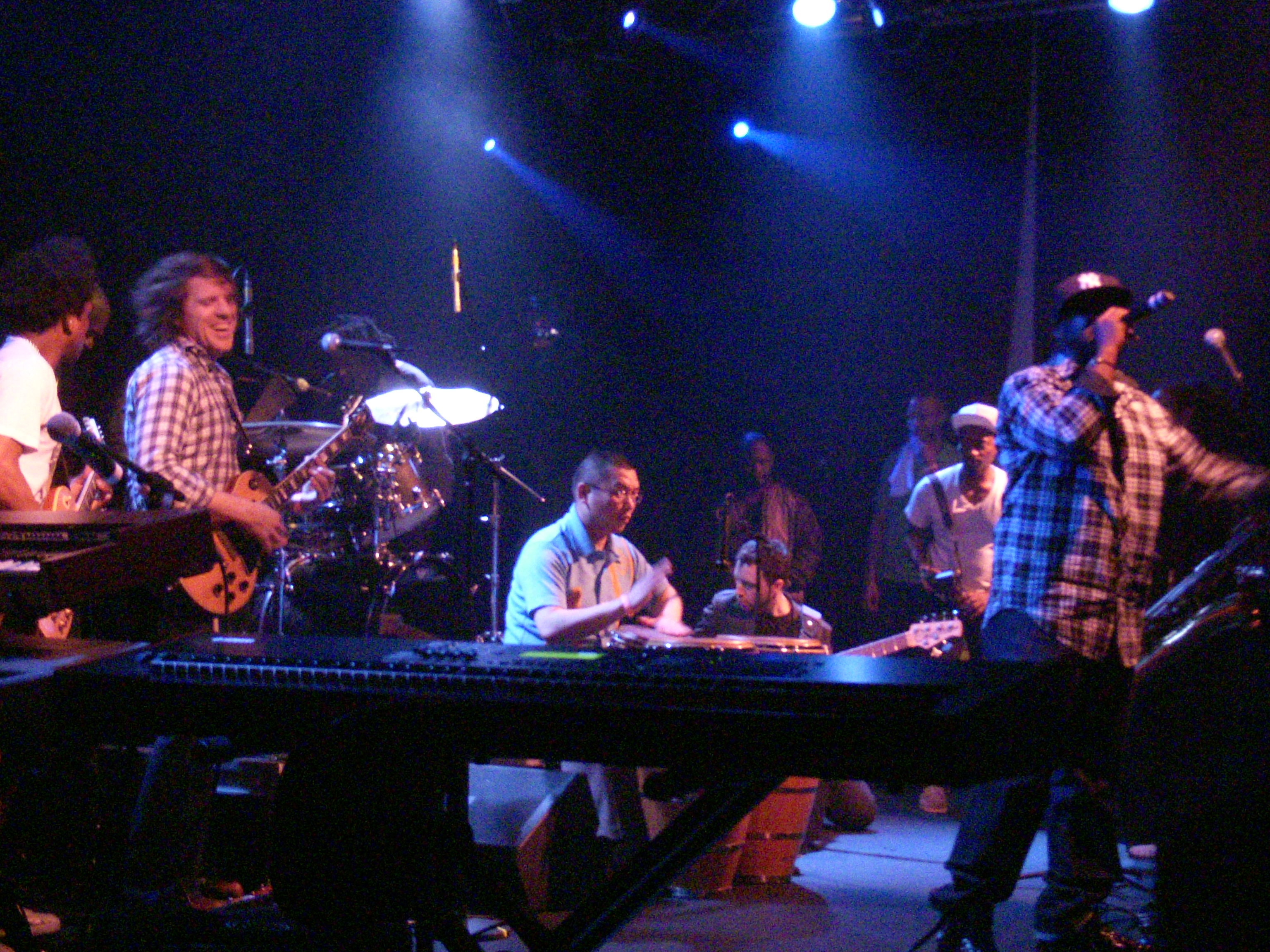 Antibalas guitarist Dave Hahn and Tariq "Black Thought" Trotter in matching shirts. Owen Biddle down on his knees on bass.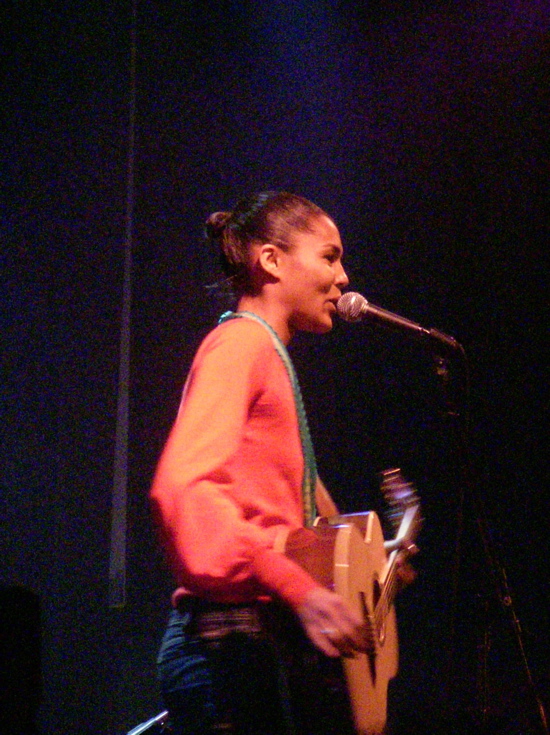 Ayo.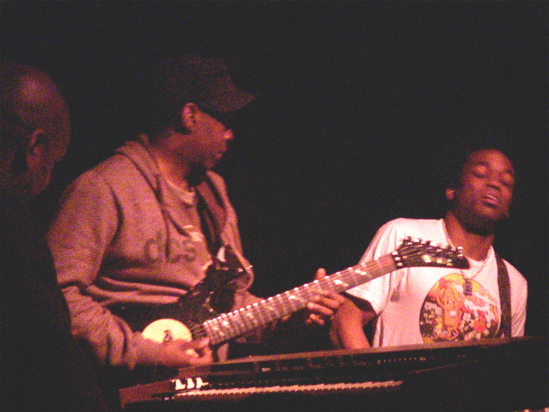 Vernon Reid and Capt. Kirk Douglas tear it up.