I'm emptying the SXSW notebook, or digital media card, as it were. My round-up story in the Inquirer, essentially a Reader's Digest condensed version of what you, dear loyal reader, already read in this blog, was in the paper yesterday. That's here.
I'll have a bunch more stories in the coming weeks from interviews I did in Texas, with The xx, Kim Fowley, Titus Andronicus, Elizabeth Cook and Philly's Free Energy. Meantime, here are a some shots taken in clubs and streetcorners around Austin, Texas during this year's SXSW music fest.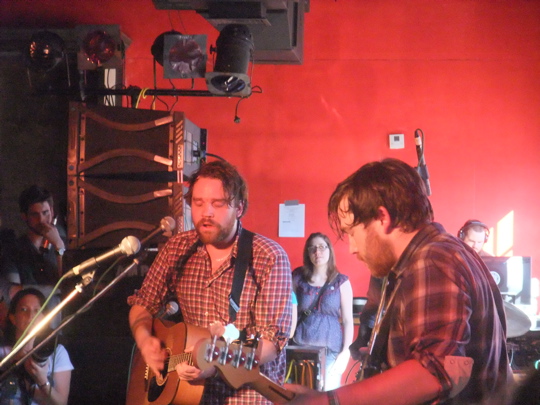 Scotsmen Frightened Rabbit, at the Paste party at the Galaxy Room on Wednesday. They play the First Unitarian Church on April 29.
One man atmospheric electronic band Toro Y Moi, from Columbia, South Carolina, at the Red 7. He plays Kung Fu Necktie, with the Ruby Suns, this Thursday.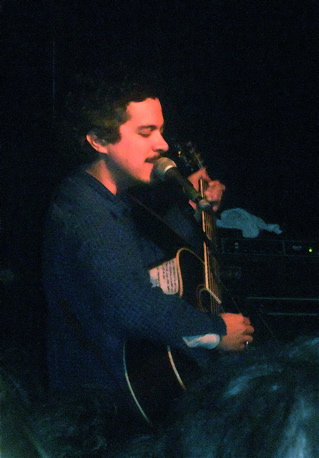 M. Ward, doing "Big Black Car," at the Alex Chilton tribute.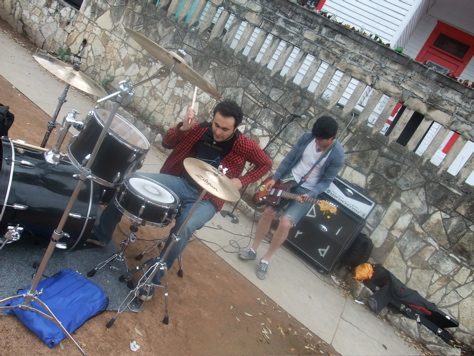 The Gay Duo, from Chihuahua, Mexico, rocking out on Red River outside the Rachael Ray party at Stubb's. they play Bordz skatepark in Southampton on March 31.
Chicago songwriter Joe Pug does his early Bob Dylan thing - and does it well - in the backyard at the Galaxy Room on Wednesday afternoon. He'll be at the Rotunda with Josh Ritter on June 12.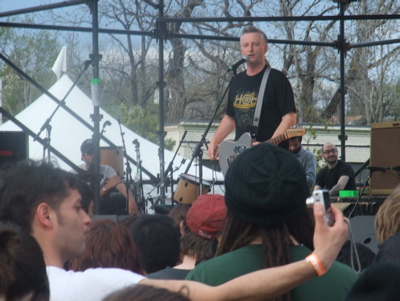 Billy Bragg argues for universal health care, covers Woody Guthrie and watches a dude take a picture of himself at the Mess With Texas party on Friday.
High speed "string metal" trio Judgment Day, from Oakland, attract attention on Sixth Street on Wednesday afternoon.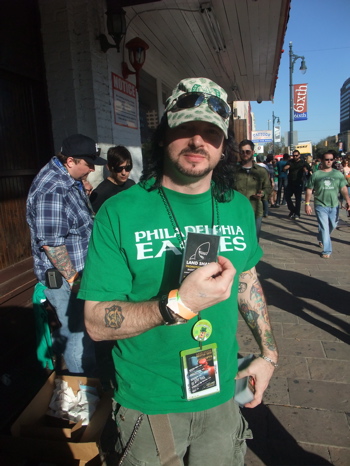 Former Philadelphian Gary Jay of New York's Land Shark promotion company works the crowd in Eagles green on St. Patrick's Day.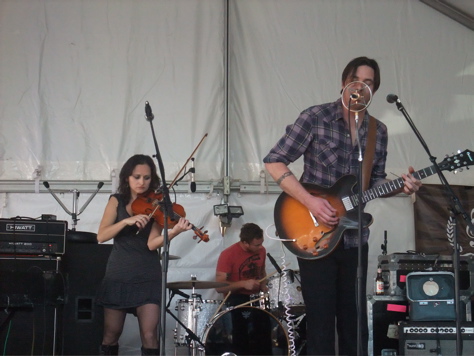 San Diego's Transfer at Luster Pearl on Wednesday afternoon.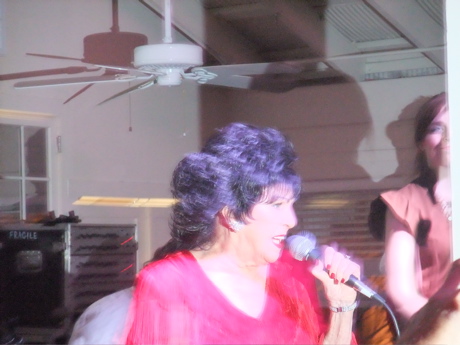 Rockabilly filly Wanda Jackson tears it up at the Beauty Bar Palm Door on Wednesday night.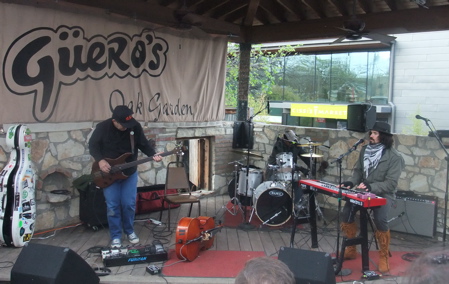 Austin songwriter Dan Dyer at Guero's on Saturday afternoon. Note the wintry wardrobe. Dyer is the guy at the piano with the scarf. For the second the second year in a row, I was ambling by somewhere - last year it was the airport - and got pulled over by Dyer's deep resonant, Joe Cockerish, vocals. He's worth looking out for.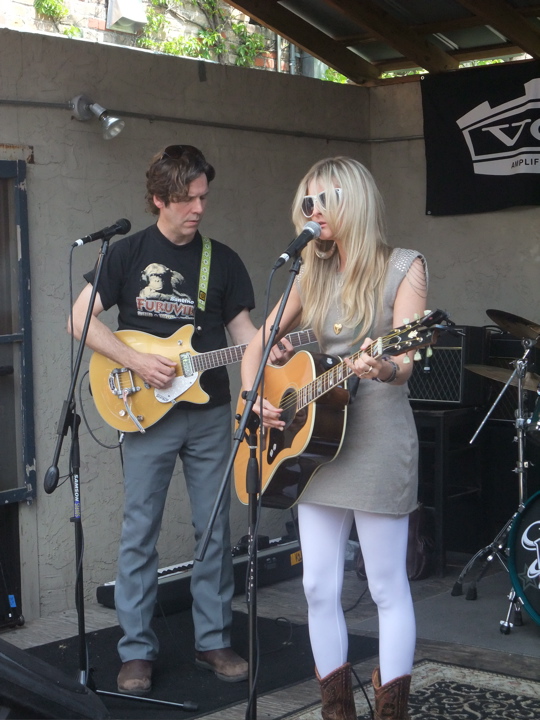 Country firecracker Elizabeth Cook with her husband Tim Carroll helping out at the D'Adarrio strings party on Friday afternoon. She's at the Sellersville Theater on May 12 with Iris Dement.
I was in too much of a hurry to find out who these people playing gypsy jazz out side the Driskill Hotel were, but they sounded good.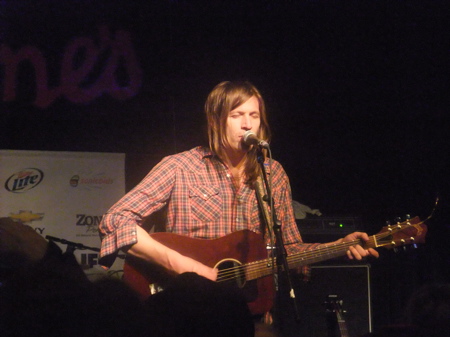 Evan Dando, doing "Night Time" at the Chilton benefit.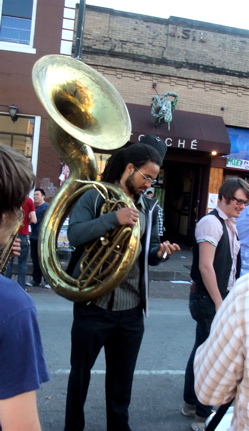 Texting 1.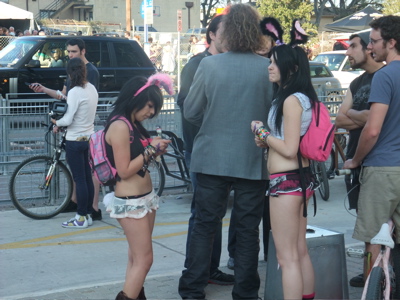 Texting 2.
Chuck Prophet, under the tent at Yard Dog. The San Franciscan brought the house down with covers of Springsteen's "For You" and Alejandro Escovedo's "Always A Friend," which Prophet actually co-wrote.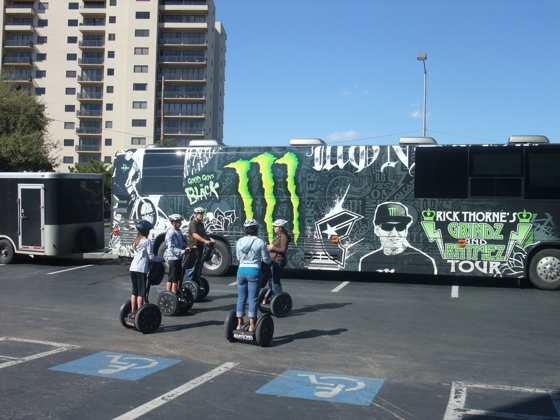 The starting point for the Segue tours of Austin, in my Holiday Inn parking lot.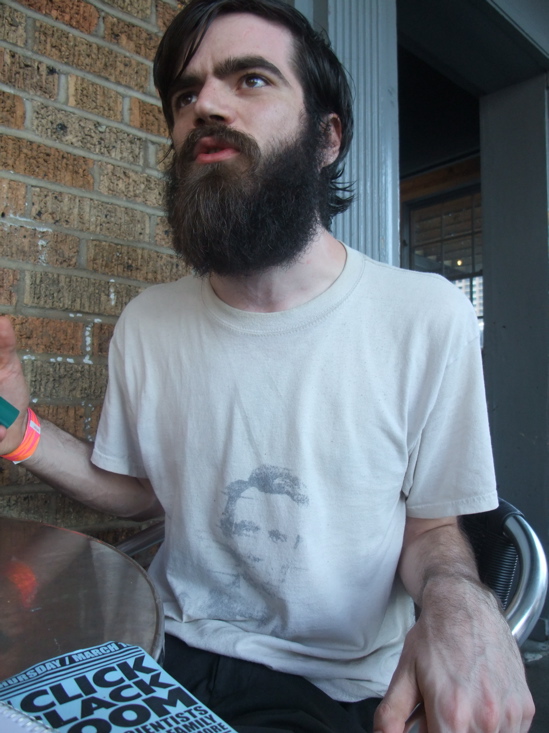 Patrick Stickle of Titus Andronicus talks about Abraham Lincoln. The North Jersey punk band are at the Barbary on April 15.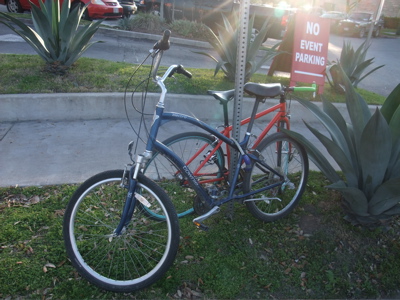 My means of transportation.
Previously: Alex Chilton Tribute