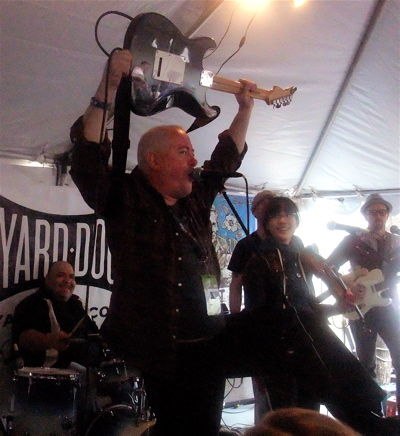 The great Jon Langford, with fiddler Jean Cook at the Yard Dog Folk Art Gallery on Saturday afternoon where he performed as Jon Langford & the Far Forlorn. was smarter, funnier and rocked harder than just about anyone else in town.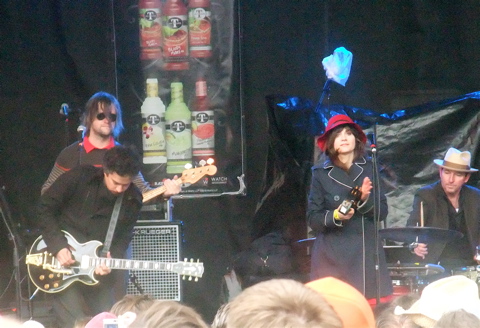 M. Ward and Zooey Deschanel of She & Him at the the Rachael Ray party on Saturday afternoon. Deschanel brought the correct wardrobe for the unseasonable cold. Volume Two comes out Tuesday.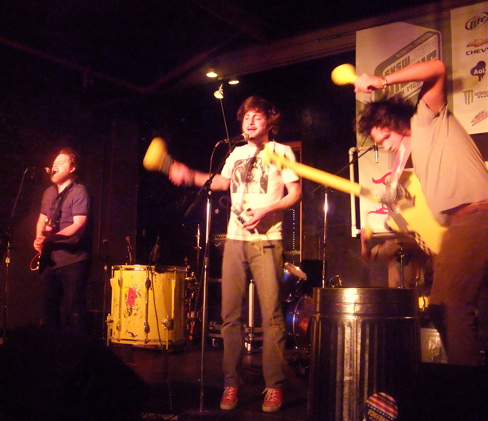 Horsham's Drink Up Buttercup, Saturday night at Buffalo Billiards.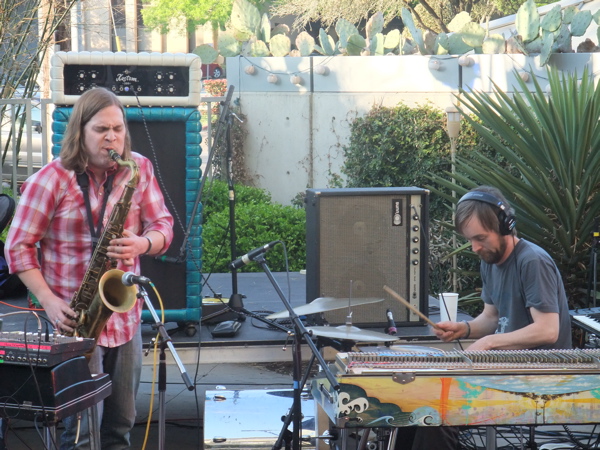 Dosh, an experimental electro-organic duo from Minneapolis, at Dominican Joe on Friday.
Old time country fashion plate Justin Townes Earle, at Rachael Ray's Feedback party on Saturday.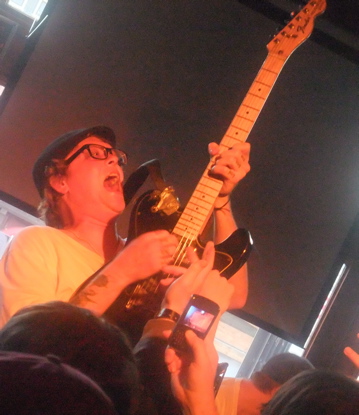 Micah Schbabel of Two Cow Garage, from Columbus, Ohio, at Friends on Saturday afternoon.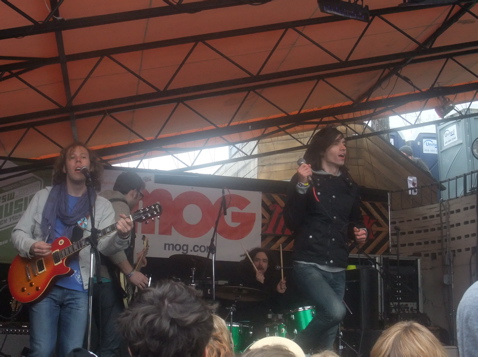 Philadelphia's Free Energy at the Mohawk Patio on Saturday morning.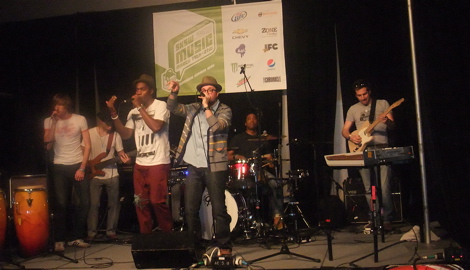 The Elevaters, from L.A., at the Convention Center on Saturday.
You can't escape it.
Everything's bigger in Texas.
Previously: Rye Rye