The set times for bands at Saturday's Roots Picnic at the refurbished Festival Pier have been announced.
Get there by 8:30 p.m. if you want to se The Roots and Snoop Dogg, by 6:45 if you can't miss Janelle Monae, 5:25 if you're jonesing for The War on Drugs, 2:30 if you burn for Just Blaze and 1:30 if you're hot for Philly rapper Chill Moody.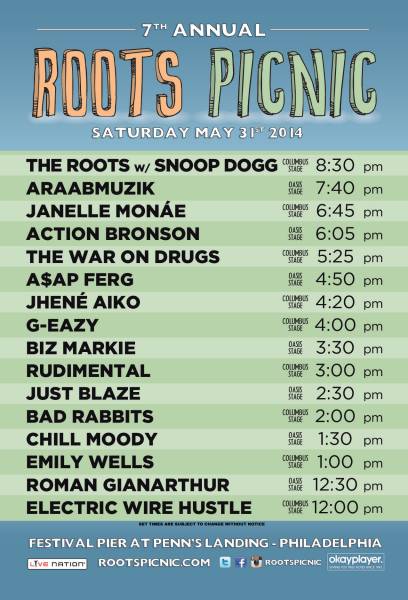 My story about the upcoming summer music season, starting with the Roots Picnic, is here. Punch in code W15G.
Previously: Getting summer started with Low Cut Connie and the Geator Follow In The Mix on Twitter