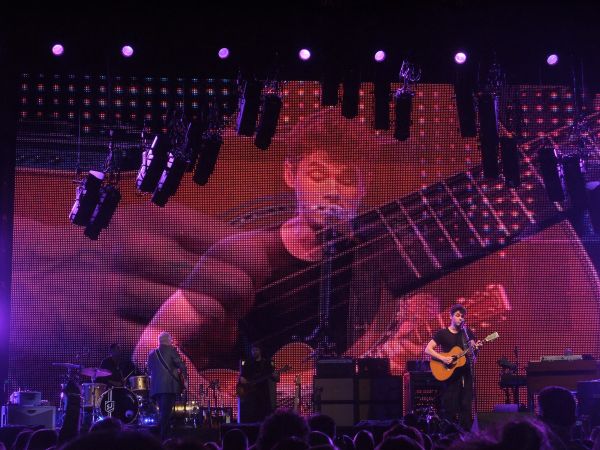 John Mayer didn't say anything egregiously asinine to dig himself into an even deeper hole at the Wachovia Center on Sunday night. The "Waiting For The World To Change" singer and guitarist is embroiled in a controversy he started with a Playboy interview in which he used the N word in expanding on the idea that he's been granted a "hood pass" by the African American community. In that interview, he went on to evoke white supremacist David Duke in explaining his preference for white women as sexual partners, and also to detail Jessica Simpson's prowess in the bedroom, and say dumb stuff about how breakup wth Jennifer Aniston was caused by his obsessive tweeting on Twitter (the medium he's since used to apologize for his transgressions.)
At the Wachovia, though, Mayer largely took the advice of handheld signs that instructed him to "Shut Up And Play." He did make a reference to his predilection for Internet porn, though, and thank his fawning two-thirds female audience profusely for standing behind him. "That's for making me your ace in the hole," he said, following that with an off the cuff quip: "That's why some people call me an ace hole." Rimshot, from superb drummer Steve Jordan, please.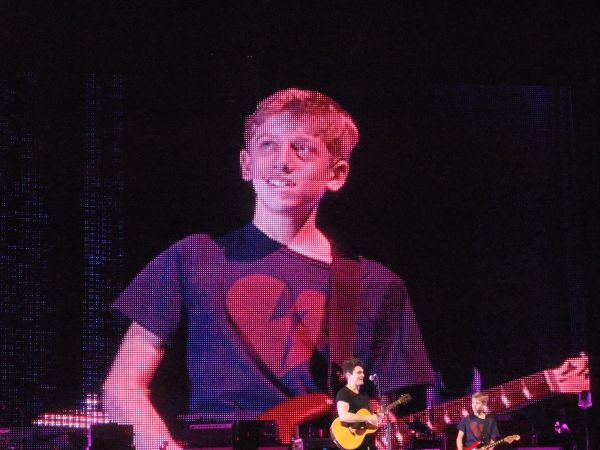 What he played was largely a mixture of his trademark mushy middle of the road balladry mixed with more than a fair share of fiery six-string blues, aided and abetted by an excellent band featuring Jordan and guitarist Robbie McIntosh. Mayer brought up a kind named Austin from the front row to play "Belief" with him, covered Robert Johnson's (by way of Cream) "Crossroads" and "Tom Petty's "Free Falling" and often stood in front of giant sized video screen images of hiimself. A set list is below. My review will be in Tuesday's Inquirer.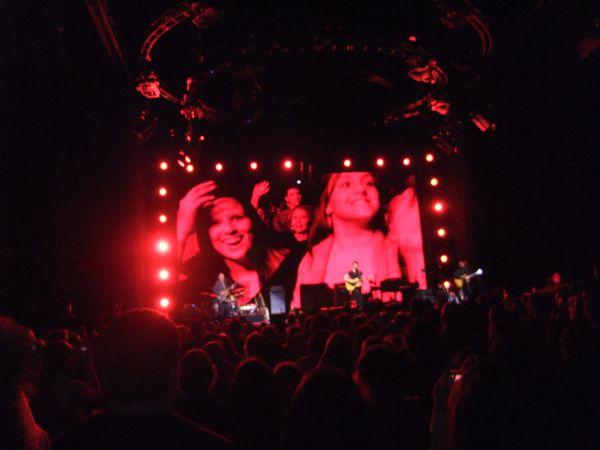 Set List: Heartbreak Warfare / Crossroads /Vultures / Perfectly Lonely /Assassin / Slow Dancing In A Burning Room / Belief/ Free Falling / Waiting on the World To Change /Something's Missing / Half of My Heart w/Dreams (Fleetwood Mac cover) / No Such Thing / Why Georgia / Gravity
Encore: Who Says / Friends, Lovers or Nothing
Previously: VV Brown Pics