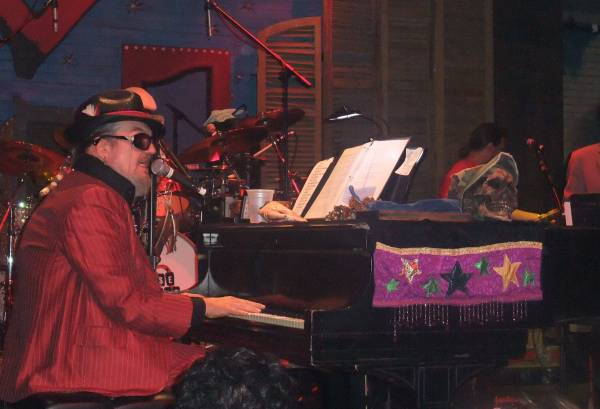 I'm just back from a Lousiana weekend at the New Orleans Jazz & Heritage Festival and the Festival International de Louisiane in LaFayette. Here's a batch of pictures, starting with Dr. John at the House of Blues on Saturday night. The second weekend of Jazz Fest in New Orleans starts on Thursday and runs through Sunday.
The Big Chief of the Comanche Hunter Mardi Gras Indians.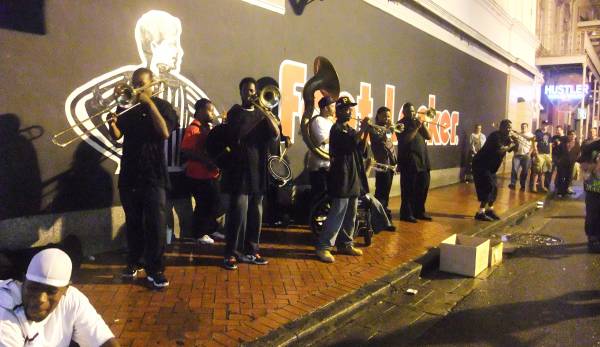 During Jazz Fest, there's music not only at the Fairgrounds and in the clubs at night, but also on the street: Jesse McBride and the Next Generation Jazz Band outside the Foot Locker at the corner of Bourbon and Canal.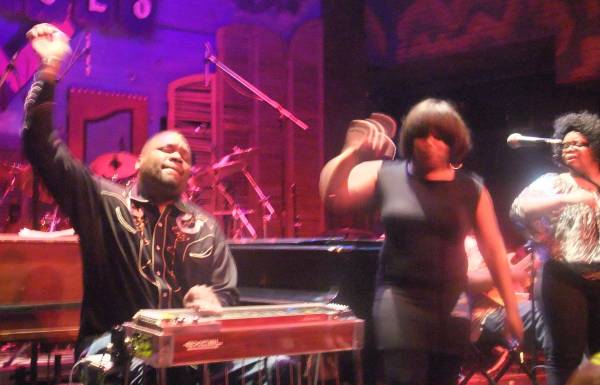 Sacred steel gospel guitar army the Campbell Brothers, at the House of Blues on Saturday.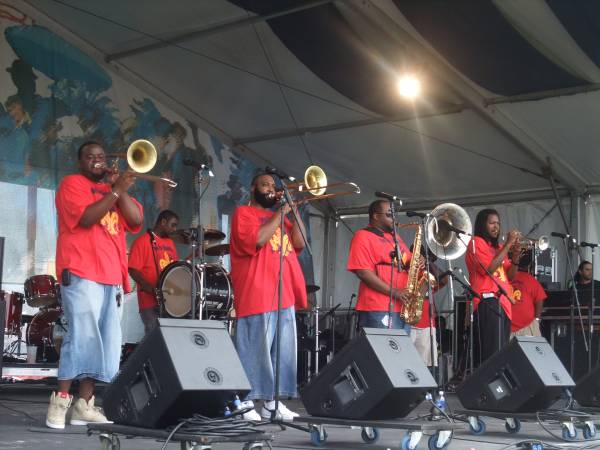 The Real Untouchable Brass Band, also known as The New Era Brass Band at the Fairgrounds on Friday morning.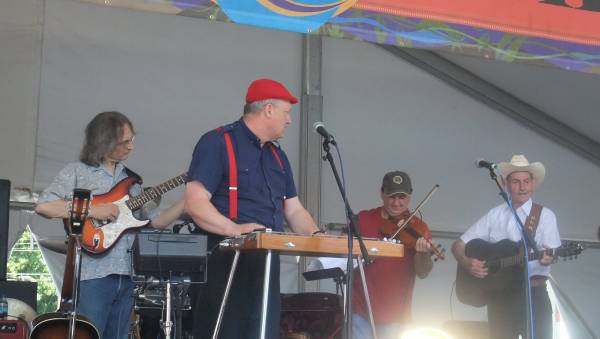 D.L. Menard (far right), the 78 year old "Cajun Hank Williams" at the Festival International on Sunday, with Sonny Landreth (far left) sitting in.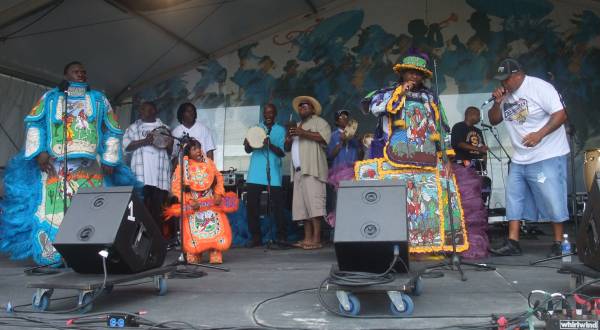 The Comanche Hunters.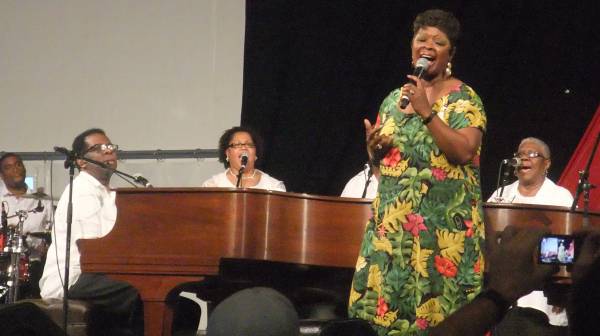 Irma Thomas, paying tribute to Mahalia Jackson in the Gospel Tent at Jazz Fest.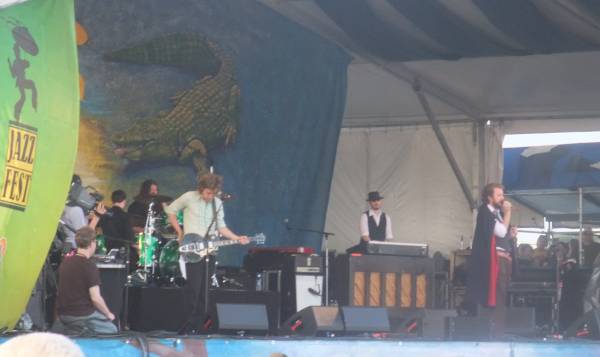 My Morning Jacket, with a caped Jim James, on the Gentilly Stage at the muddy Fairgrounds on Saturday.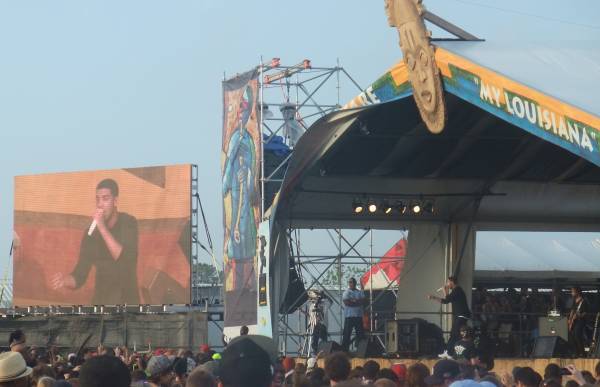 Young Money MC and former Degrassi: The Next Generation heartthrob Drake shouting out to now Rikers Island-based New Orleans native Lil Wayne at the Congo Square stage on Saturday.
The Bester Singers and Dynamic Smooth Family in the Gospel Tent on Friday.
Walter "Wolfman" Washington at the Hopuse of Blues on Saturday.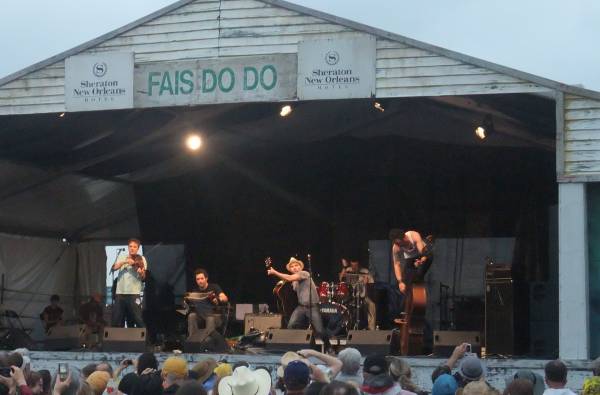 Pilette, Louisiana Cajun band The Lost Bayou Ramblers at the Fais Do Do at Jazz Fest on Friday.
Crawfish Beignets.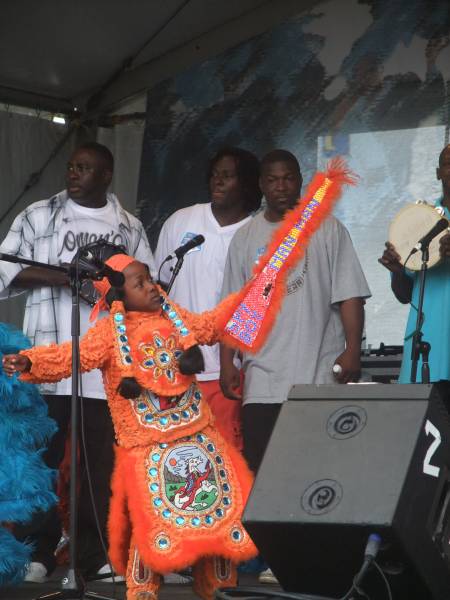 Comanche Hunter spy boy Michael Tenner Jr. at the Jazz and Heritage Stage on Friday morning.
Previously: Knowing What It Means To Miss New Orleans