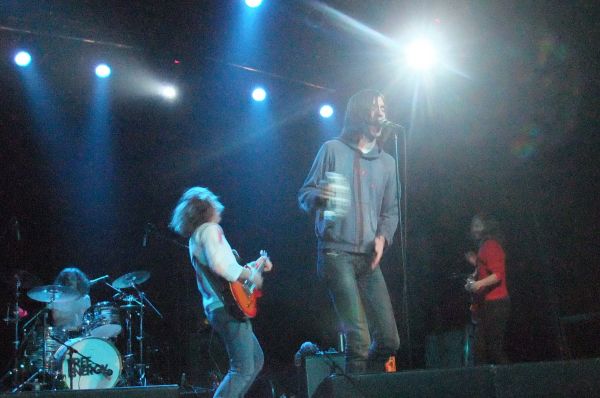 Free Energy killed it at the Haiti Benefit at the Trocadero, headlining a five band bill that also included Blood Feathers, Get The Led Out, Black Landlord and the West Philadelphia Orchestra. The Fishtown quintet formerly from Minneapolis delivered the hair-wagging '70s arena rock power-chord goods, and were the only one of the five bands able to lure the over 21 drinkers in the Troc balcony down to the all but empty all ages dance floor. That's Paul Sprangers with the tambourine.
Still, all five acts were on their game, with Black Landlord, featuring Max Stoyanoff-Williams hitting it particularly hard with its pounding rap-soul revue breakdown. All proceeds went to relief efforts organized by the Haitian Professionals of Philadelphia.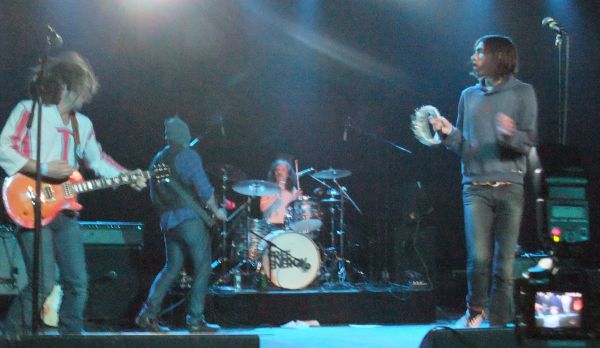 Free Energy's much buzzed about James Murphy produced debut, Stuck On Nothing, is now due digitally on March 9 and physically on May 7. The band heads out on tour Feb. 22 and plays MarBar on March 13.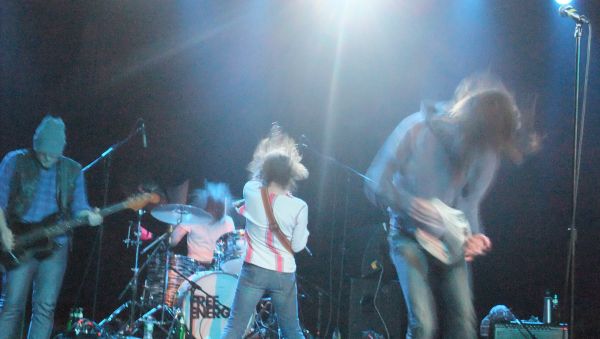 That's Max with his merry men in Black Landlord, above. Head to their MySpace to hear "My Mom, My Pops and The Cheesesteak."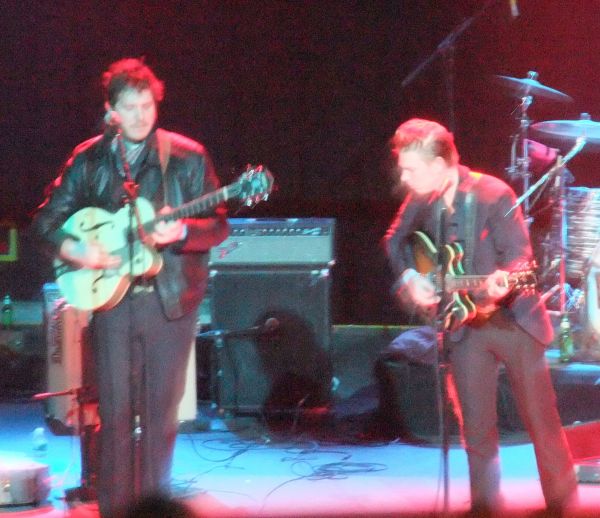 Without a band behind them, Ben Dickey and Drew Scully from the Blood Feathers struggled a bit to be heard over the upstairs din. The full six-man ensemble will be at a.k.a. music in Old City at 8 tonight, however. It's free.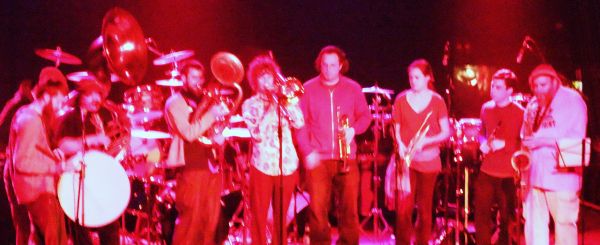 That's the Eastern European gyspy jazz punk outfit the West Philadelphia Orchestra. Colorized. On Thursdays, they're at Tritone.
Previously: Free Energy For Haiti