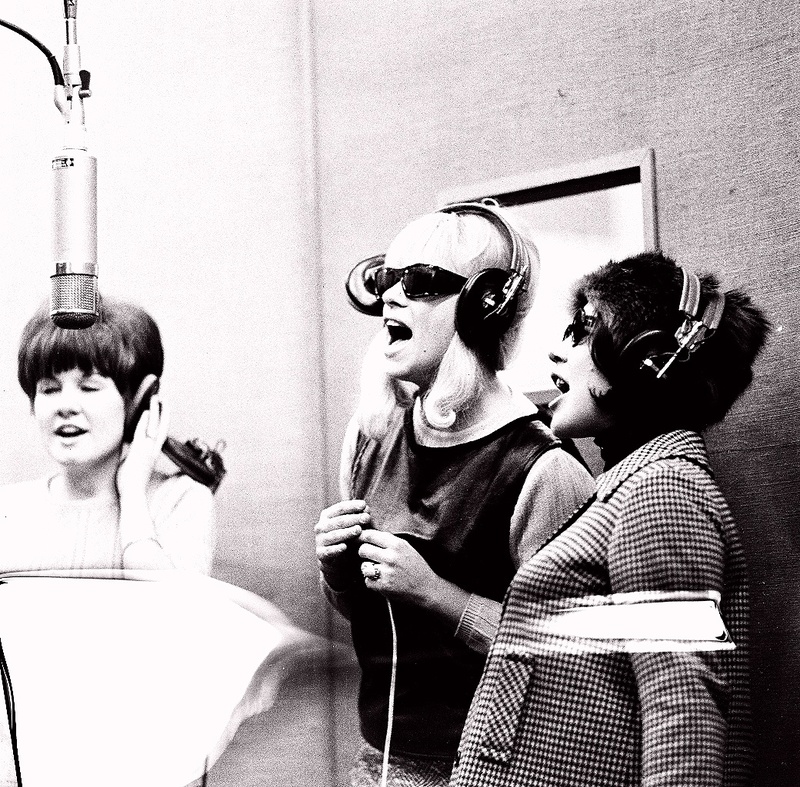 How great of a songwriter was Ellie Greenwich? The Brill Building '60s tunesmith, who's the coolest of the cool chicks (in the center) in the above picture of the vocal group Les Girls, died yesterday of a heart attack in New York at 68. She co-wrote a boatload of Phil Spector's patented Wall of Sound productions, specializing in unstoppably grand girl-group pop that captured the heightened sense of risk and danger of being young. Here's five of her best. Please forgive the Robert Goulet and Steve Allen goofiness that almost ruins "Leader Of The Pack."
Previously: A Bob Dylan Christmas
1. The Ronettes, "Be My Baby"
2. The Crystals, "Da Do Ron Ron."
3. The Shangri-Las, "Leader Of The Pack"
4. The Ramones, "Baby, I Love You."
Ike & Tina Turner, "River Deep, Mountain High."