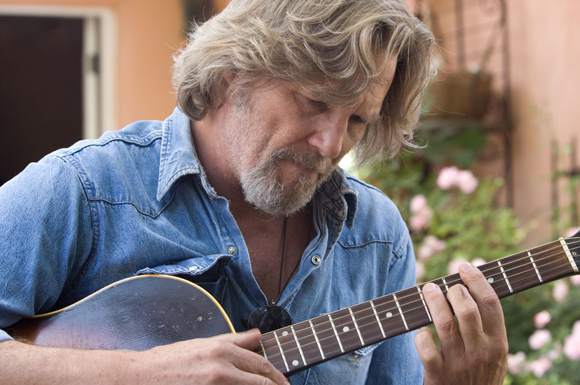 Jeff Bridges is unquestionably outstanding in Crazy Heart, the Scott Cooper directed movie about a burnt-out cowboy troubadour named Bad Blake that's up for three Oscar nominations, including a best actor nod for Bridges.
The dude who played the Dude will probably take home the statue on March 7, and deservedly so, though I thought a grieving Colin Firth was equally great in A Single Man. But Bridges' Bad Blake is the kind of attention grabbing performance that everyone calls "brave," where the actor proves willing to sacrifice his or her dignity to get at something essential about the human condition.
Halle Berry did it in Monster's Ball to win in 2002, though she had to roll around naked with Billy Bob Thornton in order to earn her trophy. Mickey Rourke paraded around in spandex last year in The Wrestler - a movie that Crazy Heart has a lot of parallels to - and still he lost out to Sean Penn for the Oscar. In comparison, all Bridges had to do was expose most of his 60 year old bloated carcass as he desperately tried make it to the toilet in time to throw up.