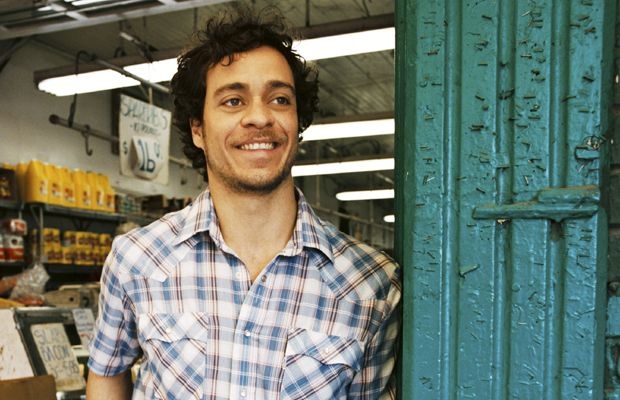 First, the good news: Philadelphia songwriter Amos Lee tops the Billboard album chart with his new album Mission Bell. Its 40,478 copies sold are the most he's moved in any week of his career, and about 10,000 more than industry analysts were predicting the mellow guitar strummer would sell in Mission's first week available in stores and online.
Next, the bad news: Those 40,478 copies mark the lowest total ever tabulated by a chart topping album, worsting Cake, whose Showroom of Compassion, sold 44,000 two weeks ago. The week before that Taylor Swift's Speak Now topped the chart with 52,000 copies sold, which was the worst ever at the time. (The Decemberists bucked this trend last week, when the folk-geeks sold a surprising 90,000 copies of The King Is Dead.)
A clip of Lee performing "Windows Are Rolled Down" at Farm Aid in Milwaukee this past October is below. Look for a review of Mission Bell in Sunday's Inquirer A & E section. Lee plays the Merriam Theater on south Broad Street on April 5.
Previously: Rihanna's "S & M" and The Future Of Newspapers