Archive: September, 2009
Dan DeLuca, Inquirer Music Critic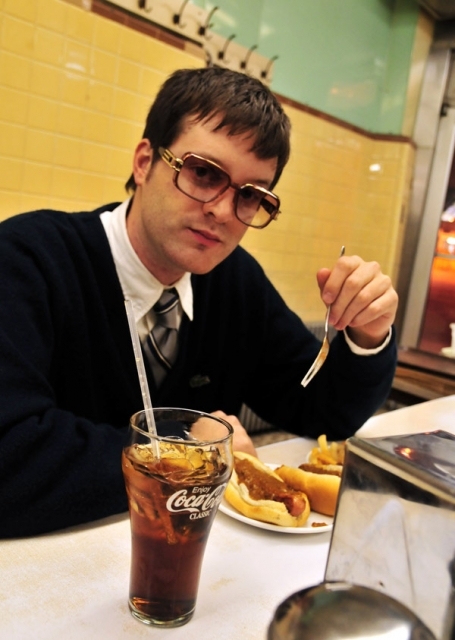 Michigan soul man Mayer Hawthorne - he hails from Ann Arbor, proving ground for Iggy Pop and the MC5 - plays the Johnny Brenda's tonight. The bespectacled and button-downed singer makes an impressive entrance as an old schoool smoothie on his A Strange Arrangement on the Stones Throw label, writing, producing and playing pretty much everything all by himself. So how will he fare in a live setting, with an honest-to-goodness band behind him? Head to Fishtown tonight to find out, and take a peak at this recent clip from the Highline Ballroom in Manhattan, where Hawthorne sat in with Jimmy Fallon's house band, The Roots, during one of their weekly jam sessions for a hint.
Previously: Professor Pink
Mayer Hawthorne w/ The Roots - Just Aint Gonna Work Out, live NYC from Stones Throw on Vimeo.
I Wish It Would Rain - Mayer Hawthorne
Dan DeLuca, Inquirer Music Critic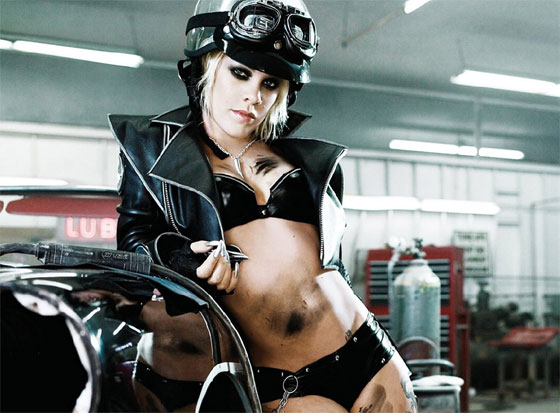 First Tony Danza came to town to be an educator. And now Pink - or P!nk, as the Doylestown native born Alecia Moore prefers to be called - is returning home to give Philadelphia a schooling. Before her Funhouse tour arrives at the Wachovia Center on Saturday night, Pink will teach a master class at the University of the Arts with the assistance of her frequent songwriting partner and fellow local product and High School for the Creative and Performing Arts graduate, Billy Mann. The class will be held at 3 p.m. at the Levitt Auditiorium on Broad Street, and will be for U of the Arts and CAPA students. No word on whether Pink will be expanding on her recent tweets on how she really feels about Kanye West.
Previously: Professor Pink
Dan DeLuca, Inquirer Music Critic
Today at noon, adult alternative station WXPN (88.5-FM) begins its annual countdown of 885 things. And this year, those 885 things are Desert Island Songs. Listeners sent in their top ten songs they couldn't live without, and the 885 most popular tunes made the list, which will be counted down between now and October 9. And for their own amusement, and ours, the XPN crew play-acted like they were on Gilligan's Island, with Dan Reed as the Skipper and Bruce Warren as his Little Buddy. As for their Desert Island picks, I'm in agreement with Helen Leicht.
Previously: Flight of the Phoenix
Dan DeLuca, Inquirer Music Critic
Is French rock and roll an oxymoron? Phoenix, the Parisian alt-pop band fronted by Thomas Mars who've made inroads in the U.S. with the worthy Wolfgang Amadeus Phoenix, and who touch down at the Electric Factory tonight, argue that it isn't. Steve Klinge's interview with Mars from Friday's Inquirer is here. "Lisztomania," in honor of the Hungarian composer once played by Roger Daltrey, is below.
Previously: Diane Birch at the TLA
Dan DeLuca, Inquirer Music Critic
Make your own call about Mat Kearney, who headlines at the TLA on Saturday night, but I would strongly suggest checking out Diane Birch, who's the opening act. Amidst the proliferation of retro-pop soul aspirants, Birch, who's American but as a traveling preacher's daughter grew up in Zimbabwe and Australia as well as Michigan and Portland, Oregon, works an early '70s Laura Nyro-Carole King vibe, with a nod to Elton John here and there. And she does it well. The pencil-thin 26 year old singer and piano player has a husky old-soul voice she wields with vulnerability and authority on her impressive debut, Bible Belt, and "Nothing But A Miracle," the album's first single so confidently delivers its swaying message of woe that I was sure it must have been an old R&B cover, maybe from Nyro's 1971 gem Gonna Take A Miracle. That's not the case, however, it turns out Birch wrote all 13 tunes herself, and while they're not all as good as "Miracle," they're more than good enough to mark Bible Belt as one of the standout debuts of the year.
Previously: Regina Spektor at the Electric Factory
Ariel - Diane Birch
Dan DeLuca, Inquirer Music Critic
She's soon to be following Green Day to Broadway for her rewrite of Sleeping Beauty, but tonight extremely talented and extremely quirky alt-piano pop heroine Regina Spektor is playing the Electric Factory. From Far, here's "Man Of A Thousand Faces," which may or may not be about Lon Chaney.
Previously: Pearl Jam Openers Announced
Dan DeLuca, Inquirer Music Critic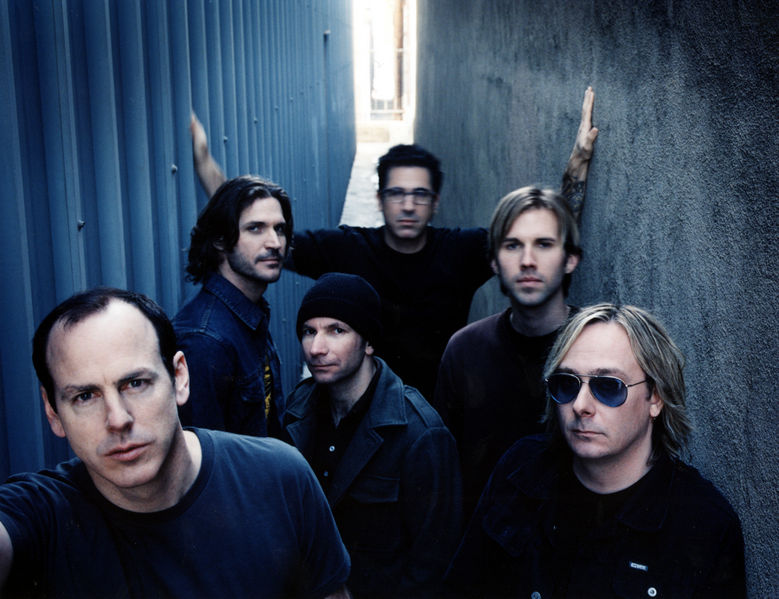 Eddie Vedder and Pearl Jam will be getting some assistance in bringing the wrecking ball down on the Spectrum from a couple of stalwart punkish California rock bands. Mike Ness and the well-tattooed members of Social Distortion will open for the Seattle grungers on Oct. 27 and 28, and Brett Gurewitz and thesaurus rockers Bad Religion provide support on Oct. 30 and 31. And in another laudable move, PJ will partner with a local independent music store in each city on its Backspacer tour. In Philadelphia, it'll be Main Street Music in Manayunk pushing product on the Spectrum concourse. Above, Bad Religion, below, Social D. ask that you don't take them for granted.
Previously: Springsteen Birthday Bash
Dan DeLuca, Inquirer Music Critic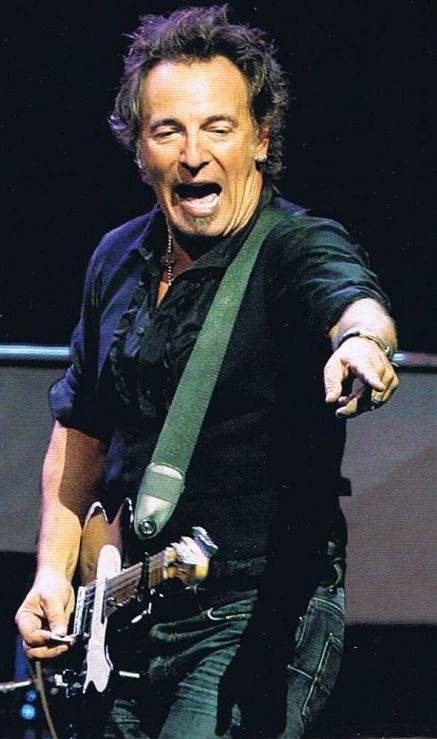 The Boss turns 60 today, and if you have a hard time believing that, check him out on the cover of AARP magazine. They're celebrating at WXPN and the World Cafe Live. This morning, from 10 to 2, it's all Springsteen songs and covers on the radio. Tonight, from 7 to 10, a long list of local and locally connected singers and songwriters will do Springsteen covers at the WCL. The man himself is only performing Born to Run live in its entirety in Chicago and Nashville this fall, but the PHILL-E Street Band will be doing it from "Thunder Road" to "Jungleland" tonight. That's almost as good, right? Artists on the bill include Sharon Little, Scot Sax, Chris Casper, East Hundred, John Train featuring Mike Brenner, James Maddock, The Great Unknown and a bunch of others. More info here, and the XPN Springsteen cover playlist below.