Archive: August, 2010
Dan DeLuca, Inquirer Music Critic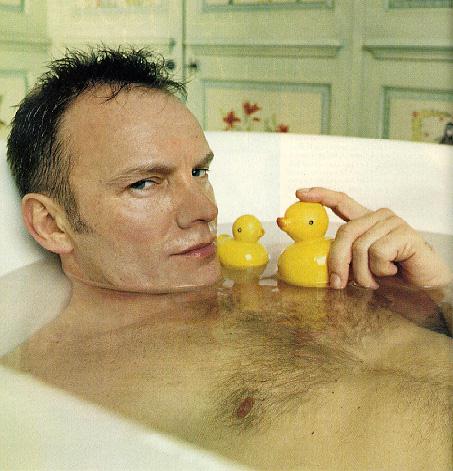 Dan DeLuca, Inquirer Music Critic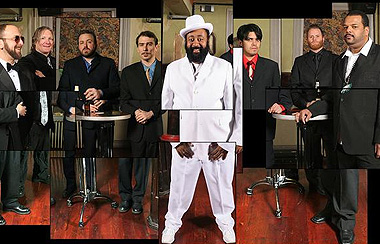 The 2nd Annual Black Landlord BBQ that was postponed last weekend due to scary thunderstorms is back on for this Sunday at the Ukie Club, at 847 N. Franklin (between 7th and 8th, below Poplar). The music kicks off at noon, with Max Stoyanoff-Williams' superb soul-funk-hip-hop revue Black Landlord headlining, and an undercard that provides a high quality and convenient all-in-one-place tour of the scene, with Slo Mo, BC Camplight, Ben Dickey and Drew Mills of Blood Feathers, Gildon Works, DJ Tim Motzer and more.
Next Thing Black Landlord My Moms My Pops and the Cheesesteak by Next-Thing
Dan DeLuca, Inquirer Music Critic
On November 16, Bruce Springsteen will release a box set dedicated to his 1978 album Darkness On The Edge of Town called, appropriately enough, The Promise: The Darkness On The Edge Of Town Story.
Bruce Springsteen - "The Promise: The Making of 'Darkness on the Edge of Town'" Sneak Peek from Columbia Records on Vimeo.
Dan DeLuca, Inquirer Music Critic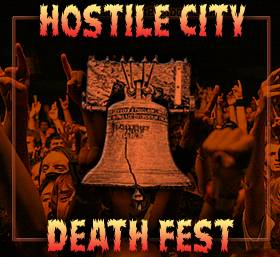 Philadelphians, it's the soundtrack of our lives: The second annual Hostile City Deathfest takes over Club Polaris (also known as the Starlight Ballroom) this weekend. Over 30 metal bands are playing, starting at 4 p.m. on Friday, and basically going all day and all night. Ok, I admit I don't know squat about these bands, but just a glance at the schedule offers an impressively horrific and uniformly grim version of the world that jibes nicely with the city that spawned Gary Heidnik and Harrison "Marty" Graham. Among the band names I'm not making up who will be making Ozzfest seem like child's play: Waking The Cadaver, Mortal Decay, Call The Paramedics, Hate Eternal, Diabiolic, Mortician, Putrid Pile, Rottenness, Malevolent Creation, Abnormlaity, Bonded by Blood, Destroyer 666, Polterchrist and Pathology. More info here. Happy headbanging!
Dan DeLuca, Inquirer Music Critic
Thanks to last Wednesday's predicted rain (which actually never materialized), there's a two for one free double bill in Rittenhouse Square at 7 tonight. Horsham and Philadelphia's Drink Up Buttercup - whose Yep Roc debut Born And Thrown On a Hook is one of 2010's under appreciated treasures and who raise quite a rousing racket live - were already supposed to play tonight. If it stays dry, they'll be joined tonight by Jesus & Mary Chain-ish wall of noise rockers A Place To Bury Strangers, who were meant to play last Wednesday. DUB's "Even Think" is below, and APTBS's "Keep Slipping Away" is below that.
Dan DeLuca, Inquirer Music Critic
Cee Lo Green's delightful new song has a profane title not fit for a blog post headline. But "---- You" is a pretty irresistibly ebullient neo-Motown ditty, in which the Gnarls Barkley singer gives voice to his anger in the cheeriest of style. Since its release on Thursday, it's become a viral YouTube sensation, or meme, if you must, and that famous kidder 50 Cent has already recorded a comic response. You should expect to hear Green's Bruno Mars-produced track from his forthcoming solo album, The Ladykiller (due in December), about a bazillion times, though probably not on the radio, unless it's satellite radio. Here it is. And 50 Cent's remix is here.
Dan DeLuca, Inquirer Music Critic
Looks like it's going to be a busy Fall. The first, aiming-to-be-annual Philadelphia Film and Music Festival is taking place between Septmber 23 and 26 at over 30 indoor and outdoor venues all over town, including Johnny Brenda's, World Cafe Live and the North Star Bar. Local luminaries like A Sunny Day In Glasgow (pictured), Blood Feathers, Black Landlord, Dead Milkmen and East Hundred are on the indie-centric schedule as well as out of towners like Field Music, Asobi Seksu and Evan Dando. Joe Lekkas, whose Village Green Productions books the M Room and shows in other clubs in town, is the principal Festival booker. For more info on the music and movie schedule, go to the Philadelphia F/M Festival web site. Four day all access passes are $100, $70 for students.
Dan DeLuca, Inquirer Music Critic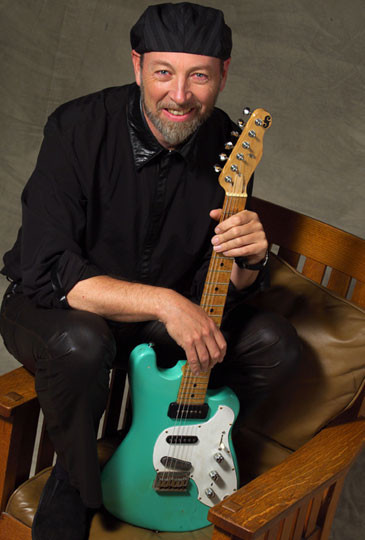 Sunday night's closing concert at the Phildelphia Folk Festival has distinctly British flavor. And I'm not just talking about the dank and drizzly weather: Conssistently brilliant guitarist and songwriter Richard Thompson (pictured) is the headliner, and his former Fairport Convention bandmate Iain Matthews is also on the bill. Edinbugh ensemble Malinky amplify the theme with a touch of tradtional Scottish folk. Other noteworthies include formerly Philadelphia songstress Susan Werner (who's now based in Chicago), Dylany troubadour Joe Pug and New Orleans swamp rockers the Subdudes. Here's "Haul Me Up," a cut from Thompson's new album, Dream Attic, due August 31.
Richard Thompson - Haul Me Up by Cannonball_PR
Dan DeLuca, Inquirer Music Critic
Philadelphia DJ King Britt returns tonight to the cozy Gaudi-inspired upstairs space at Fluid, on 4th Street below South, to kick off a monthly residency. The house-funk-soul chilled-out veteran mixmaster spins from 10 to 2, moving from house to techno to drum n' bass, and he hinted today on his Facebook page that this Nuyorican Soul cut will be on the playlist. Britt's latest, Intricate Beauty, is reviewed here. He's also spinning at Sunday's Black Landlord BBQ.
Dan DeLuca, Inquirer Music Critic