Archive: July, 2012
Dan DeLuca

, Inquirer Music Critic
At long last, more acts have been named to the Jay-Z and Pearl Jam headlined Budweiser Made In America Festival to be held on the Benjamin Franklin Parkway on Sept. 2 and 3.
Canadian rapper Drake, who is also the top MTV VMA nomination getter, along with Rihanna, is the biggest added draw. That's his picture. He'll be joined by Philadelphia's Jill Scott, Swedish garage-rockers The Hives, Soundgarden main man Chris Cornell, reuniting old-school rap heroes Run-D.M.C., and blues man festival fave Gary Clark Jr.
Also rounding out the bill, and fortifying the electronic dance music aspect of the fest are beat makers Alesso, Nicky Romero, Michael Woods, Otto Knows, and the great DJ Shadow, doing a DJ set.
Dan DeLuca

, Inquirer Music Critic
The Skyline Stage at the Mann Center for the Performing Arts could hardly have made a more stunning debut then it did on Sunday, when Icelandic ambient experimental ensemble Sigur Ros opened its U.S. tour with the first show of a sold-out two-night stand.

With the moon peaking through the clouds and yes, the Philadelphia skyline visible through the trees on a balmy summer night, Sigur Ros – whose four main members are bassist GeorgCQ Holm, guitarist Kjartan Sveinsson, drummer Ori Pall Dyrason and singer-guitarist Jon Por Birgisson, know to the world as Jonsi - were making their first appearance anywhere since 2008.
That would have qualified the appearance in support of its sixth album Valtari by the band - whose core quartet was augmented by seven other musicians, including trios of string and horn players - as an event, even if it didn't inaugurate a pretty-much-idyllic new concert space that puts a 4000 capacity field at the top of the Mann's grounds in Fairmount Park to creative use.
Dan DeLuca

, Inquirer Music Critic
Of Montreal violinist K. Ishibashi, who performs as Kishi Bashi, plays a solo show at The Fire on Girard Avenue tonight.
His debut album, 151a, is a lush, frequently beatuiful platter of orchestral indie-pop. Hear it, and wach the video for "I Am The Antchrit To You," below. Show details here.
Previously: Rufus Wainwright Postponed Follow In The Mix on Twitter
Dan DeLuca

, Inquirer Music Critic
Apparently, we can't get enough Kenny Chesney around here. The cowboy-hatted country beach bum played Lincoln Financial Field with Tim McGraw in June on their Brothers of the Sun tour, then came back and did a free Jonathan Demme-directed YouTube show on the beach in Wildwood a few days later.
Now, Chesney has been added to the bill for Farm Aid at Hersheypark Stadium on Sept. 22, as the principal marquee attraction in addition to the formidable foursome of Neil Young, Willie Nelson, Dave Matthews an John Mellencamp, who play the benefit every year. Chesney' new album, Welcome To The Fishbowl, hit #1 upon release last month.
Tickets are available for Farm Aid, which was founded in 1985 and returns to the area after playing Camden in 2008, at LiveNation.com.
Dan DeLuca

, Inquirer Music Critic
Rufus Wainwright's show scheduled for tonight at the Great Plaza on Penn's Landing with Josh Ritter has been postponed. No official reason has yet been given. A Live Nation spokesman said a new date would be announced soon.
Above is a picture of Wainwright performing at WXPN's Non-Comm conference this spring. Below is the video for the title track to Wainwright's new Mark Ronson-produced album Out Of The Game, starring Helena Bonham Carter.
Previously: Kenny Chesney added to Farm Aid bill Follow In the Mix on Twitter
Dan DeLuca

, Inquirer Music Critic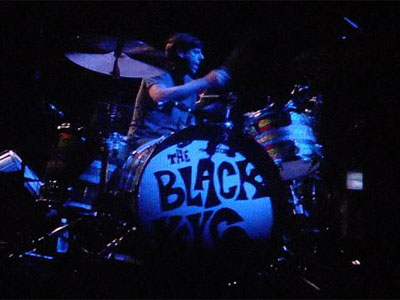 Before beginning their Sunday evening set at the Firefly music festival on Sunday in Delaware, Wayne Coyne of the Flaming Lips gazed out on the idyllic grounds of The Woodlands of Dover International Speedway.
"Steven, this is going to be a beautiful night," Coyne said to Steven Drozd, his Lips collaborator, as thousands gathered before them on the fest's Lawn stage. "Look out there. This is just perfect. I hope this festival is successful and they can do it again. This is special."
With that, Coyne, Drozd and the Lips launched into "Race For The Prize," confetti and beach balls flew, and one of two simultaneous penultimate sets were under way on the final night of Firefly. (Girl Talk, the one man unstoppable perpetual motion party band that is copyright flouting DJ Greg Gillis, began playing at the same time on the other side of the trees on Firefly's Backyard stage.)
Dan DeLuca

, Inquirer Music Critic
Kanye West has his moments of humility, but they never last too long.
The rapper and producer and Kim Kardashian dater began his first of two sold-out shows at the Revel resort in Atlantic City on Friday by taking a tour above the crowd aboard a hydraulic crane.
Later, after declaring himself "a hip-hop legend / I think I died in an accident, 'cause this must be heaven" in "Touch The Sky," he paused to take a breath and address the audience at Ovation Hall where he and three back-up musician-programmers and 12 ballet dancers are scheduled to play again on Saturday night.
Dan DeLuca

, Inquirer Music Critic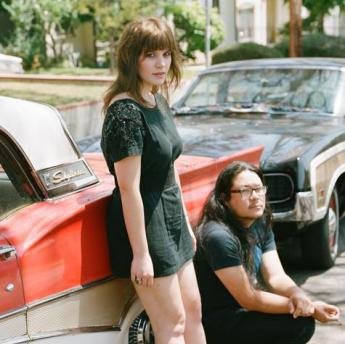 Summertime, and the living is steamy. I've got an annotated playlist for your listening pleasure in the Sunday Inquirer A & E section that runs from Bieber to Blur to (Azealia) Banks. That story is here. Below, there's a streaming Spotify widget version of list, with a few choice unfortunate subtractions and choice additions from the likes of the Pet Shop Boys and Kelly Hogan and Amadou & Mariam.
(It seems as if only the first seven songs on the list are appearing on screen, but if you click through, all the tunes are there. If there are any technological geniuses out there who know how make the whole thing read out, please let me know what a luddite I am. (Meantime if you click on this link and go straight to Spotify, you should be able to see the whole list. If you are a Spotify user, that is.)
Below the playlist are videos from select songs on the list, plus a bonus Barack Obama version of "Call Me Maybe." Pictured are Bethany Cosentino and Bob Bruno of Best Coast, whose "No One Like You" is on the list and who play Union Transfer on July 16.