Archive: July, 2010
Dan DeLuca, Inquirer Music Critic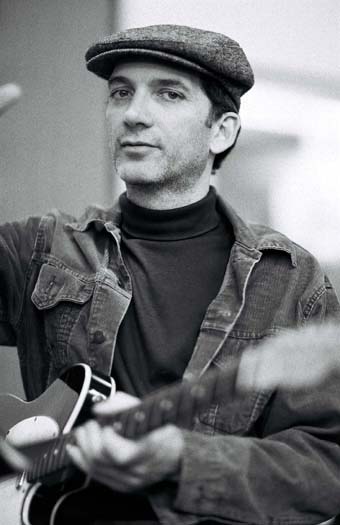 Songwriter, producer, radio host and Camden County native Ben Vaughn, who moved to Los Angeles in the mid-1990s and hit paydirt as the man behind the music on Third Rock From the Sun and That '70s Show, wraps up his ultra-rare east coast summer tour tonight at the El Bar on north Front Street. For the guitarist who hosts The Many Moods Of Ben Vaughn show Saturdays on WXPN and who once recorded an entire album inside his 1965 Rambler American sedan, this is a Sir Benjamin Quintet show, with old cohorts Gus Cordovox (on accordion) and Mike Vogelmann (on bass) from the '80s-era Ben Vaughn Combo on board. It ought to be a gas. Below, an Italian ice cream commercial featuring Vaughn's "Hey Romeo," and Vaughn's theme song from Robert Lee King's 2000 movie Psycho Beach Party.
Previously: Die Antwoord, Deerhunter and LCD Soundsystem at Making Time
Ben`Vaughn P-S-Y-C-H-O (Psycho) End Title Of Psycho Beach Party by Asshole138
Dan DeLuca, Inquirer Music Critic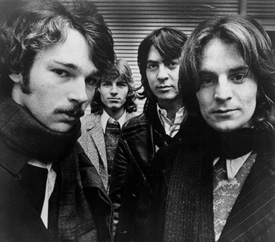 Alex Chilton died in March, and now another Big Star has passed. Andy Hummel, the great Memphis '70s power-pop band's original bass player, has died at 59 after a long bout with cancer. Hummel lived near Weatherford, Texas and made it to Antone's in Austin in March to take part in a moving tribute to Chilton, who's on the far right in the photo, with Hummel on his left. I love this quote from Peter Buck of R.E.M., via MTV, which puts the accomplishments of the massively influential cult band in perspective: "We've sorted of flirted with greatness, but we've yet to make a record as good as Revolver or Highway 61 Revisited or Exile On Main Street or Big Star's Third." The footage below was shot by Hummel and Chris Bell during the making of Big Star's 1972 debut, #1 Record.
Previously: Ben Vaughn at El Bar
Dan DeLuca, Inquirer Music Critic
Dave Pianka and his Making Time dance party crew are keeping up the heat on their "Summer of Radness" 10th anniversary celebration with an impressive run dance parties in the coming weeks.First, it's propulsive South African rap group Die Antwoord, whose "zef" - Afrikaans slang for redneck - music has sparked a blog debate about authenticity and whether they're a "real" or "fake" band and if those terms mean anything anymore. Ninja, Yo-Landi Vi$$er and DJ Hi-Tek (pictured) are at Club Voyeur in Center City on Friday. Die Antwoord means "the Answer" in Afrikaans, but there's no word on whether Allen Iverson is a fan.
On August 15, Making Time returns to the Flying W Airport Resort - the Medford. N.J. outdoor venue with the airplane shaped pool - with the Bradford Cox-fronted Georgia indie rock band Deerhunter as the main attraction. And for the grand finale, Dave P has reeled in a big kahuna in the form of James Murphy's LCD Soundsystem, whose 2010 release This Is Happening is one of the critical consensus albums of the year. And the venue is as intriguing as the booking, with the final Making Time of the season going off just has summer ends on September 24 (a day before the band plays the Virgin Mobile FreeFest in Maryland with M.I.A., Pavement, Joan Jett, Trombone Shorty and others) at the Naval Cruise Terminal at the Philadelphia Navy Yard all the way down at the end of South Broad Street. Advance tickets are available here. LCD's "Drunk Girls" is below.
Previously: New Taylor Swift Album Coming In October
Dan DeLuca, Inquirer Music Critic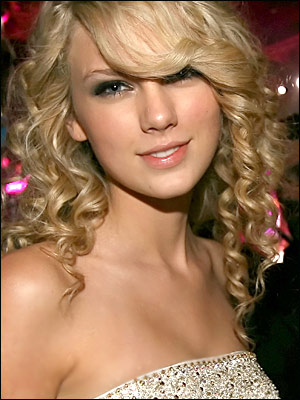 And now for some good news for the music industry: Wyomissing's own Taylor Swift will release her third album, Speak Now, on October 25th. The leggy country pop girl next door sold more records than anybody else in 2008 and 2009 and is the biggest selling digital artist in history. She announced the new collection of 14 self penned songs during a web cast question and answer session with fans and explained the album is full of songs that allow her to get the last word in: "These songs are made up of words I didn't say when the moment was right in front of me. These songs are open letters. Each is written with a specific person in mind telling them what I meant to tell them in person." The album's first single, "Mine," comes out August 16.
Previously: How Sweet The Sound
Dan DeLuca, Inquirer Music Critic
Gospel fans, get ready to exercise your democratic prerogative to vote for the most divine church choirs in the Philadelphia region. There's a gospel sing-off scheduled for the Wachovia Center on September 17 called How Sweet The Sound. (The picture is from last year's Philadelphia competition.) Up to eight Philadelphia area choirs will compete this year in the Few Voices and Many Voices categories. Thirteen choirs are in the running for those slots, and fans can cast their votes to determine who gets to compete at HowSweetTheSound.com. Tickets are $5 and $7.
In the few voices category, it's between All About Christ, from York, Pa., The Grace and Truth Delegation, from Brookhaven, Pa., The Sounds of Love, from Willingboro, and the Ambassador Seed of Love Church and Bishop's Men Of Song, both from Philadelphia.
Dan DeLuca, Inquirer Music Critic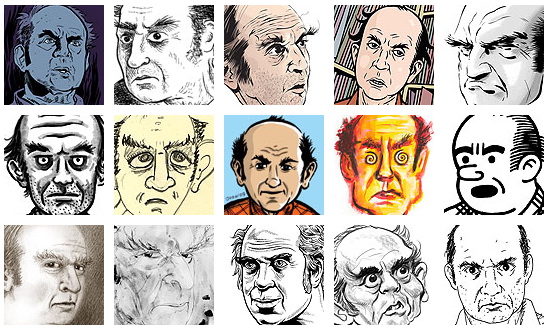 Back in 1995 when I interviewed Harvey Pekar - the great Cleveland comic book storyteller, jazz critic and Everyman who died on Monday at 70 - he had only recently survived a scare with death.
Harvey and his wife, Joyce Brabner - who were portrayed by Paul Giamatti and Hope Davis in Shari Springer Berman and Robert Pulcini's inventive 2003 movie adaptation of American Splendor, Pekar's epic autobiographical investigation into the vicissitudes of everday life - were in Philadelphia to promote Our Cancer Year, their comic collaboration about the feisty hospital file clerk's early '90s bout with lymphoma.
Dan DeLuca, Inquirer Music Critic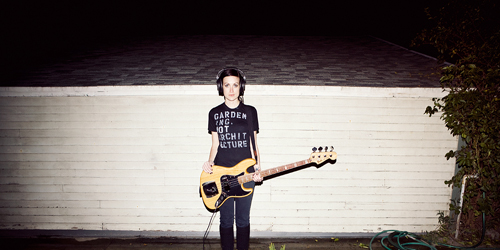 If I'm counting correctly, there are 81 bands playing at the Van Warped Tour at the Susquehanna Bank Center in Camden on Friday. You might think that they're all thrashy pop punk Green Day wannabes, but there is some variation in the mix. For instance, there's the oddly named Gardening, Not Architecture, the moody electro pop duo of Los Angelenos Sarah Saturday (that's her) and Beau Sorenson who will be providng sonic succor to those fleeing the sameness of All American Rejects and Sum 41. More info on Warped, including the benefits of saying "Philly Steak For Mike," here.
Previously: Remembering Harvey Pekar
Music Video: Gardening Not Architecture - Stop I Get It from Chris Laughter on Vimeo.
Dan DeLuca, Inquirer Music Critic
Philadelphia singer-songwriter Birdie Busch deftly reimagines the Soul Survivors' "City Of Brotherly Love" on her new EP Everyone Will Take You In, out now digitally on Be Frank records. "I hear it's all milk and honey, you don't even need no money/And everyone will take you in": Sounds a lot like the Philadelphia I'm familiar with. The not-just-folkie Busch has shown off her versatility lately with The Lindsey Buckingham Appreciation Society and The Philly Opry, and she plays the Xponential Music Festival in Camden's Wiggins Park on Saturday. You can hear "City Of Brotherly Love," and buy it, here.
Previously: U2 Show in Philadelphia Rescheduled For Next Summer