Archive: April, 2010
Dan DeLuca

, Inquirer Music Critic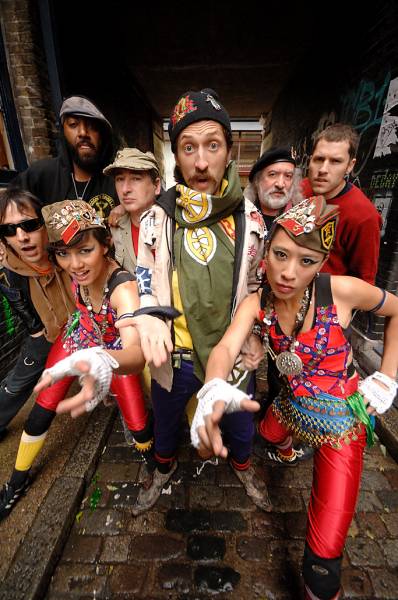 There's quite the global rock and roll triple bill going on at the Electric Factory on Saturday, with Gogol Bordello (above) topping a bill that also includes swoony Euro-folk cabaret purveyors DeVotchKa and gritty New York rocker Jesse Malin. Gogol Bordello are led by mustachioed madman Eugene Hutz, and their highly rambunctious kitchen sink aural assault moves from gypsy punk to ska to klezmer in an all-embracing, boisterous blink of an eye. They make their play for a wide audience with the new Transcontinental Hustle, produced by Rick Rubin, which can be sampled here. The first single, "Pala Tute," from Jools Holland, is below.
Previously: Jazz Fest Pics, Part 2
Dan DeLuca

, Inquirer Music Critic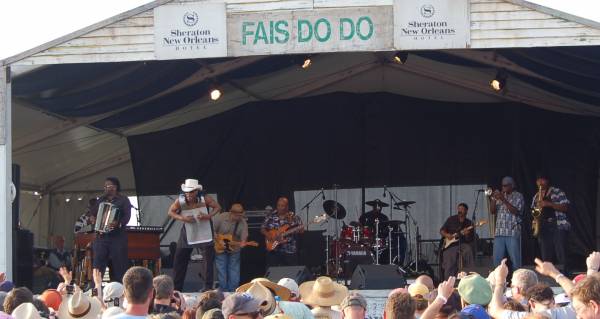 Here's a second round of pictures from the first weekend of the 2010 New Orleans Jazz and Heritage Festival. The first set is here.) Above, that's zydeco band leader Rockin' Dopsie Jr., with the washboard, at the Fais Do Do stage. Once his set ended, Dopsie bolted across the Fairgrounds to join Simon & Garfunkel (and trumpeter Terence Blanchard Jr.) on "Cecilia." My post on Treme, David Simon's new New Orleans HBO series, is here. Jazz Fest continues in New Orleans today through Sunday.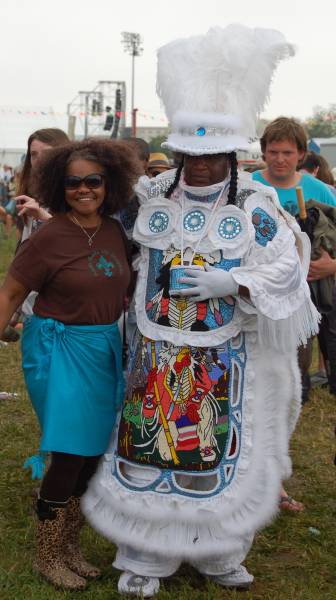 Dan DeLuca

, Inquirer Music Critic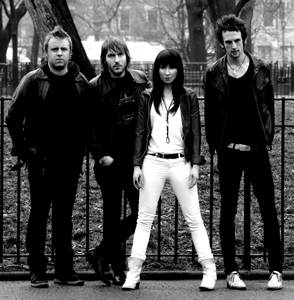 A rose by any other name wouldn't smell as sweet: The Birmingham, England hard-rock quartet Deluka makes its Philadelphia debut tonight, hot on the heels of winning MTVu's video contest show The Freshmen for the clip to "Cascade." I saw these guys a couple of years back at SXSW and asked why they chose their lovely if slightly misspelled moniker. They replied, "just because it's a cool sounding name." Right answer. Singer Elli Innocenti leads Deluka at the Khyber this evening, supporting the band's bracing self-titled EP, which you can sample here.
Previously: M.I.A.'s "Born Free" Video
Dan DeLuca

, Inquirer Music Critic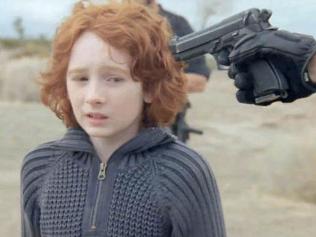 M.I.A. has a new album coming out on June 29th. If the people of the Internet didn't know that already, there's an excellent chance they do by now. Yesterday, the Sri Lankan-British agit-pop star was handed the keys to Pitchfork's Twitter feed, and she also let loose the ultra-violent video for "Born Free," a 9 minute firestarter that includes full frontal nudity and pale-skinned red-haired youths quite literally getting blown to bits while M.I.A. raps over a sample of "Ghost Rider," by the '70s New York electro-punk band Suicide. The video has been pulled off YouTube, but if you've got the stomach to see what happens to the kid in that picture, it can be seen at a variety of places, including on her official site.
The video, directed by Romain Gavras, the son of politically-charged filmmaker Costas Gavras (Z, Missing) depicts what appear to be U.S. military police rounding up white red-haired kids - "Gingers," if you must - and driving them into a open desert to be executed. The argument she's making is a worthy one: discrimination against any group based on skin color, religous beliefs, ethnic background or whatever, is heinous and hateful. The persecuted rebels in "Born Free" could be stand-ins for the Tamil minorities in M.I.A.'s Sri Lankan homeland or Palestinian teenagers on the West Bank (a connection underscored by the way a select few feebly fight back by tossing rocks as the busload of their incarcerated brethren rolls by) or, in the most timely sense, illegal Mexican immigrants corraled in draconian Arizona.
To make her argument, did M.I.A., who doesn't appear in the video, need to graphically show what it looks like when innocent children get their brains blown out by military personnel? No. But I'm not the least surprised that she did. It takes a who lot to rise above the din these days, and the artist also known as Maya Arulpragasam means to use shock tactics learned from Madonna to make art with her own incendiary political agenda, which in this case means taking the kind of superviolent imagery routinely shown in slasher movies and recontextualing it in the service of an pointedly unsubtle argument against U.S. foreign policy.
Dan DeLuca

, Inquirer Music Critic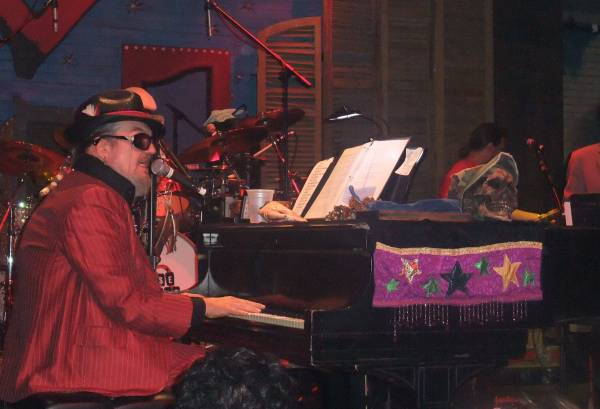 I'm just back from a Lousiana weekend at the New Orleans Jazz & Heritage Festival and the Festival International de Louisiane in LaFayette. Here's a batch of pictures, starting with Dr. John at the House of Blues on Saturday night. The second weekend of Jazz Fest in New Orleans starts on Thursday and runs through Sunday.
Dan DeLuca

, Inquirer Music Critic
Halfway through watching the first episode of Treme, David Simon's new HBO series about post-Katrina New Orleans, I booked a flight for this year's New Orleans Jazz & Heritage Festival, which starts Friday.
So I guess I didn't really know what it means to miss New Orleans, until I saw Wendell Pierce (Bunk Moreland from The Wire playing trombone player Antoine Batiste) join ithe ReBirth Brass Band in what the first "Second Line" parade in New Orleans after the hurricane.
But as much as the series got me hankering to get back to the Crescent City, I'm not ready to declare it a masterpiece just yet. That's partly because Simon set the bar so spectacularly high with The Wire, his five season novelistic exploration of various institutional crises in urban American life set in Baltimore. It's like Art Spiegelman trying to follow his groundbreaking Holocaust graphic novel Maus, with just another comic book, or Picasso figuring out what to do after Guernica, or Jerry Seinfeld dithering post-Seinfeld.
Dan DeLuca

, Inquirer Music Critic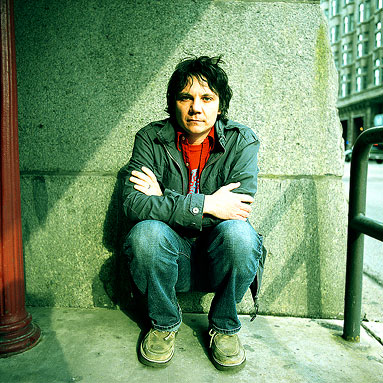 The Philadelphia Folk Festival will continue to evolve in its 49th year this summer with an intergeneratonal line up highlighted by a rare solo appearance by Jeff Tweedy of Wilco and as well as veteran blues and folk rock heavyweights Taj Mahal and Richard Thompson. The fest, which will take place Aug. 20-22, as always, at the Old Pool Farm in Schwenksville, will also freshen its image with performances by the inscrutable Bonnie "Prince" Billy & the Cairo Gang, plus Erin McKeown, Gandolf Murphy & the Slambovian Circus of Dreams, A.A. Bondy and the Sweetback Sisters, as well as returning festival regulars such as Chris Smither, the Subdudes, Iain Matthews and Susan Werner. The host, as ever, will be WXPN folk deejay Gene Shay. Tweedy's performance will be the only East Coast appearance this summer by the bandleader other than at Wilco's own Solid Sound Festival, the previous weekend in North Adams, Mass. More info on the PFF is available at www.folkfest.org.
Previously: Record Store Day Results
Dan DeLuca

, Inquirer Music Critic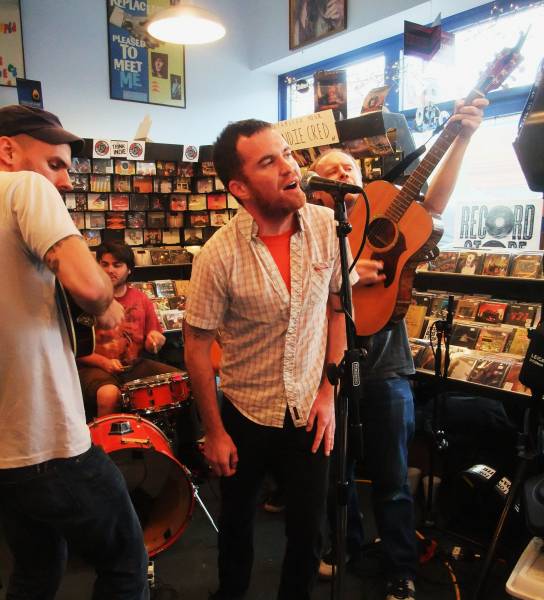 Record Store Day, which took place last Saturday in Philadelphia and the world, was a resounding success, according to its organizers. Sales were up 41% from the previous year at stores around the U.S., according to the Music Montor Network, who organized the event, which included almost 1000 stores in America and 4000 more around the world. At Main Street Music in Manayunk, where South Jersey roots rockers Roadside Graves (that's them, with lead singer John Gleason, above) played a terrifcally engaging set before a packed house of customers sipping free Miller Lite and noshing on tomato pie from Marchiano's, had it's biggest day in its 18 1/2 year history, with sales up 23% from last year. Personally, I picked up 23 LPs priced at $1 a piece, including Rose Royce's Stronger Than Ever, Marshall Crenshaw's Field Day, Conway Twitty and Loretta Lynn's Lead Me On, Tom T. Hall's The Day Clayton Delaney Died and the double disc Saturday Night Fever soundtrack. Quite a haul, if I do say so myself. The Roadside Graves' did their acoustic thing at Main Street - as they do below, on "Valley," from this year's SXSW - but they'll plug in and crank it up when they pull from last year's earthy My Son's Home at the North Star Bar on Thursday night.
Previously: RIP, Guru
Roadside Graves - Valley - SXSW 2010 from DUKE STREET on Vimeo.