Archive: February, 2010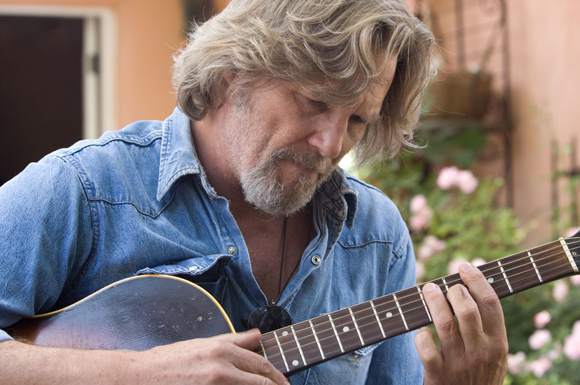 Jeff Bridges is unquestionably outstanding in Crazy Heart, the Scott Cooper directed movie about a burnt-out cowboy troubadour named Bad Blake that's up for three Oscar nominations, including a best actor nod for Bridges.
The dude who played the Dude will probably take home the statue on March 7, and deservedly so, though I thought a grieving Colin Firth was equally great in A Single Man. But Bridges' Bad Blake is the kind of attention grabbing performance that everyone calls "brave," where the actor proves willing to sacrifice his or her dignity to get at something essential about the human condition.
The St. Vincent show at the First Unitarian Church tonight is on, blizzard be damned. Annie Clark and her band pulled in last night, in advance of the worst storm ever, part IV. This is the second time through town for Clark since the hot shot guitarist and arty songwriter released the high concept Actor last year, and first since she reached millions of adolescent girls by dueting with Justin Vernon of Bon Iver on "Roslyn" on the Twilight: New Moon soundtrack. Below, the Texas native sits herself down in one arrondissement or another and sings "Paris Is Burning." Tonight, Swedish duo Wildbirds & Peacedrums open.
Previously: Fishbone and the English Beat at the WCL
Two great ska bands that reach back to the 1980s are playing the World Cafe Live tonight: The British second wave band that The English Beat, who stood with Madness and the Specials as the standout ska act of the New Wave era, and Southern California's Fishbone, who brought funk, punk and R & B - and insane live enertgy - to bear on the Jamaican born genre. Neither band is touring with an original lineup intact, however, so it remains to be seen just how authentic an experience it'll turn out to be.
Previously: John Mayer Setlist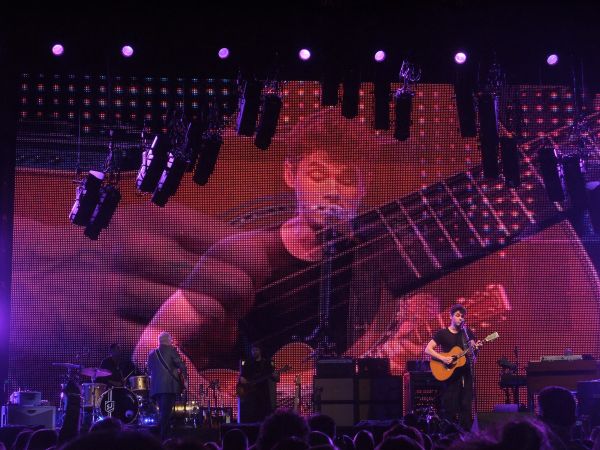 John Mayer didn't say anything egregiously asinine to dig himself into an even deeper hole at the Wachovia Center on Sunday night. The "Waiting For The World To Change" singer and guitarist is embroiled in a controversy he started with a Playboy interview in which he used the N word in expanding on the idea that he's been granted a "hood pass" by the African American community. In that interview, he went on to evoke white supremacist David Duke in explaining his preference for white women as sexual partners, and also to detail Jessica Simpson's prowess in the bedroom, and say dumb stuff about how breakup wth Jennifer Aniston was caused by his obsessive tweeting on Twitter (the medium he's since used to apologize for his transgressions.)
Here are some pictures from Brit pop singer VV Brown's show at MarBar in University City on Thursday night. My review is in Saturday's Inquirer and here. Yep, that's Lou Reed's Transformers cover shot acting as a canopy above Brown's head. Don't ask me why.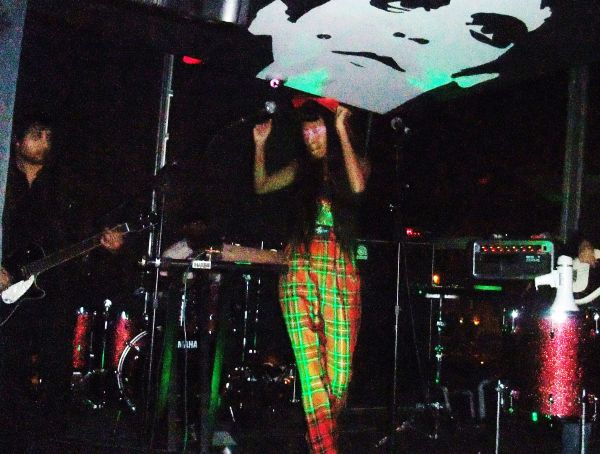 There's a bang up bill at tonight's edition of Making Time at Voyeur. (That's the former Pure on St. James St. in Center City, off of 13th.) Along with the Dave P. and his crew of DJs, there's Memory Tapes, the electronic project of Dayve Hawk, the former Hail Social leader from South Jersey whose remade himself as a remixing electro maven, plus Neon Indian, the trippy 2009 blog buzz act led by Austin, Texas' Alan Palomo whose full band appearance on Jimmy Fallon got ?uestlove very excited and whose stellar video for "Deadbeat Summer" is below.
Previously: VV Brown at Mar Bar
There's been no end to the parade of retro-soul R & B singers making their way from the UK in the last couple of years, but none of them have served up as much of an unadulterated good time as V V Brown. Or at least that's what Traveling Like The Light, her debut album, and videos like the one below for "Crying Blood," make it seem like anyway. We'll find out tonight, when the black British singer plays at Marbar, the new venue at 40th and Market in West Philadelphia, tonight.
Previously: Shaking Through, Part Two
The second 2010 beneficiary of the Weathervane Music and WXPN collaboration Shaking Through is the Chicago band Sonoi, who were chosen by Weathervane guest curator Daniel Smith of the Danielson Famile. There's a free mp3 of the Sonoi tune "Micro-Coliseum" on the Weathervane blog, and the making-of video is below. To read more about Weathervane and initial Shaking Through artist Sharon Van Etten, go here.
Previously: We Are The World Redux
Shaking Through: Sonoi from Weathervane Music on Vimeo.