Archive: December, 2010
Dan DeLuca

, Inquirer Music Critic

The holiday live music doldrums come to an abrupt end on Wednesday night with the gypsy punk three ring circus of Gogol Bordello at the Electric Factory with bang on a can Philadelphia pranksters Man Man opening up. And the schedule stays busy with the U Penn grad jam-band Disco Biscuits starting a two night stand at the Tower on Thursday, New Orleans party starter Trombone Shorty holding down New Year's Eve at the World Cafe Live and Southern rock storytellers Drive by Truckers at the TLA on Saturday. Below, Gogol Bordello's "Wonderlust King" on Letterman from a few years back.

Previously: RIP, Teena Marie
Dan DeLuca

, Inquirer Music Critic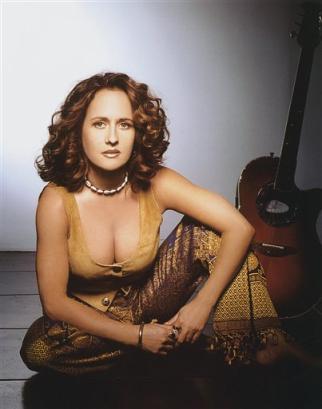 The first white singer ever signed to Motown, Rick James protege Teena Marie died Sunday at 54. Her obit is here. Her first hit was "I'm A Sucker For Your Love," off the album Wild and Peaceful, which Berry Gordy issued without a photo of the artist, lest black audiences figure out she was white. Gamble and Huff called her "one of the most memorable, soulful and unique R&B vocalists to come out of Motown." In 2008, the Rhythm & Blues Foundation honored her with its Pioneer Award in a ceremony at the Kimmel Center. Ben Wener's appreciation is here.
Previously: Beck's Christmas Mix
Dan DeLuca

, Inquirer Music Critic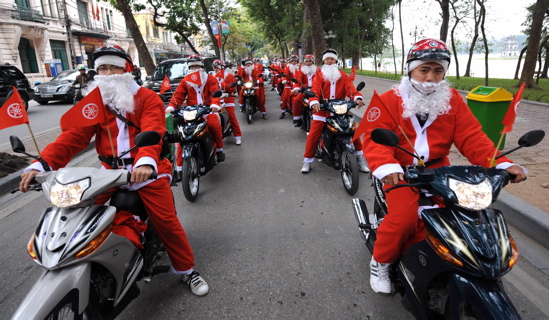 Santa Doesn't Smoke, a 40 minute-plus quite funky and kinda kitschy Xmas mix put together by Beck (Hansen, that is), is available at his Planned Obsolescence site. For your listening pleasure, it's streaming below.
In other Christmas music news, Jon Solomon's 23rd annual 24 Hour Holiday Music Show begins at 6 p.m. today and runs till 6 p.m. Christmas Day on Princeton University radio station WPRB (103.3-FM) and at wprb.com. Meanwhile on WXPN (88.5-FM) and xpn.org, Robert Drake is doing his own annual 24 hour midnight to midnight The Night Before marathon. And the Punk Rock Advent Calendar is here.
Santa Doesn't Smoke by planned_obsolescence
Dan DeLuca

, Inquirer Music Critic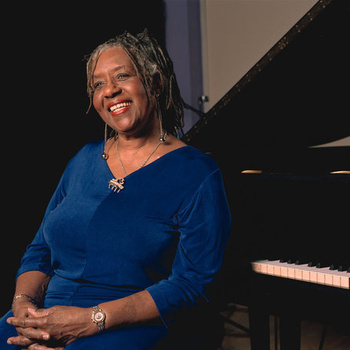 Trudy Pitts, the Philadelphia jazz organist and the last woman standing in a proud tradition that includes the late Jimmy Smith, Shirley Scott, Charles Earland, Jimmy McGriff and Bill Doggett and the two survivng DeFrancescos - Papa John and his son Joey - died of pancreatic cancer last weekend at 78. Her obituary by Dan Hardy and Vernon Clark is here, and an appreciation by David Adler is here.
In the last months of her life, Pitts recorded a great deal of Christmas music at Turtle Studios in Old City, and her family is seeing fit to release it, "both to spread the joy and also as a means to raise some funds for her memorial." She sounds great on the set of Xmas standards streaming below, particularly the way she wails away on "Silent Night," equal parts churchy and jazzy in all the right places. Go to her web page here to buy the music. All proceeds go to her memorial fund.
Previously: Kanye's Christmas In Harlem
Dan DeLuca

, Inquirer Music Critic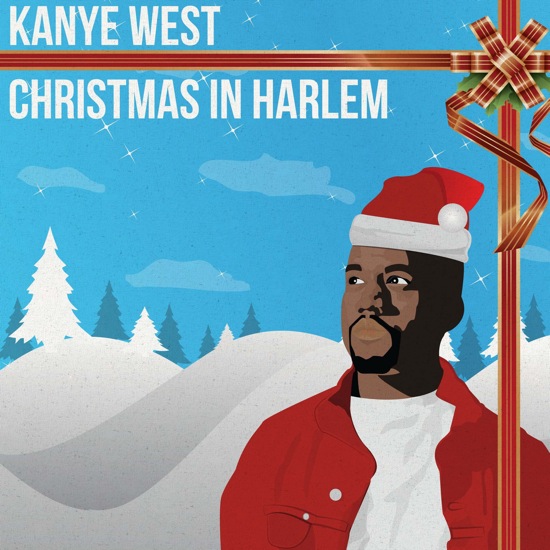 In Kanye West's dark twisted Christmas fantasy, he plays Bad Santa, and you sit on his lap. The rapper, producer and 2010 artist of the year was boound to get in on the Xmas music spirit, and he's done so with "Christmas In Harlem," a cheerful posse cut featuring Jim Jones, Vado, Cyni Da Prynce, Pusha-T, Teyana Taylor, Big Sean and Philadelphia's own Music Soulchild. It can be had on iTunes or downloaded for free here. In a Spectorian sense, it's Kanye's Christmas gift for you. Listen here.
Previously: Here Come The Christmas Zombies
Dan DeLuca

, Inquirer Music Critic

Philadelphia 's Bah & the Humbugs are America's Premier Satiric Christmas Rock Band, or at least that's what their web site says. Bigger Than Santa, A 25th Anniversary Humbug Tribute is a double CD that either features 25 different bands paying tribute to Bah & the Humbugs, or Bah & the Humbugs pretending to be 25 different bands paying tribute to Bah & the Humbugs. One of those songs is "Here Come The Christmas Zombies," credited to Area 25, with a vocal that bears a striking resemblance to Fred Schneider of the B-52s who, if you're keeping score, has a Christmas band of his own called The Superions, and really likes "Fruitcake."

Previously: Marah Mea Culpa
Dan DeLuca

, Inquirer Music Critic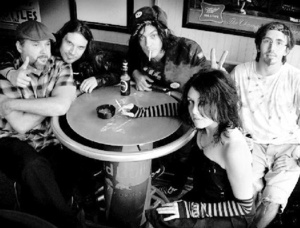 Give Marah, the formerly Philadelphian roots-rock band that used to be fronted by Dave Bielanko and his brother Serge and is now fronted by Dave and keyboardist Christine Smith, this much credit: They know when they suck.
Which they pretty much did on Sunday night at the World Cafe Live, on the closing end of the last night of an It Came Upon A Midnight Beer Christmas tour with Jesse Malin and the St. Marks Social. Dan Weiss' review from Tuesday's Inquirer is here, and if anything, it doesn't go far enough in slamming what was a pretty listless, sloppy, dispiriting and awfully short show that barely touched on either the new not-half-bad Life Is a Problem or the back catalog that had the band poised for great things a decade ago.
Bielanko talked about how great the show was the night before at the Stone Pony in Asbury Park, and how he was looking forward to the Philly show so much the next night that he blew out his voice. Huh? What's the connection there? I missed both opening acts, unfortunately, and what everybody told me was a strong start by Malin, and Mike "Slo-Mo" Brenner. That momentum did not carry over to Marah's set, which came crashing to the ground after some initial bagpipe and "Theme From Rocky" powered liftoff. When the Pogues' "Fairtytale In New York," sung by Smith and Malin as an encore, can't save the day, you know you're in trouble.
Dan DeLuca

, Inquirer Music Critic

Was it? The Futureheads, the UK post-punk band from Sunderland who take their musical cues from that decade, believe that to be the case. They're from coal country, but apparently Santa did not leave chunks of anthracite in their stockings when they were wee lads. Thanks to Christmas music aficionado Steve Klinge for this.

Previously: Christmas Time Is Here