Archive: November, 2010
Dan DeLuca

, Inquirer Music Critic

Reading Rainbow, the wife and husband duo of Sarah Everton and Rob Garcia who were the Weathervane Music Shaking Through artist of the month for November, are getting Pitchfork love this week. The black and white clip for "Always On My Mind" - a different song than the Willie Nelson/Pet Shop Boys one that might be in your head - is in a featured spotlight on the indie music bible's home page. Bully for them. The song is from RR's debut album Prism Eyes, which came out last week on the Hozac label. The nouvelle vague homage clip is directed by Amanda Finn. The Philadelphia band that shares a name with the LeVar Burton hosted children's show plays the Danger Danger Gallery in West Philadelphia on Dec. 16th.

Previously: Black Eyed Peas To Play The Super Bowl

READING RAINBOW always on my mind from amanda finn on Vimeo.
Dan DeLuca

, Inquirer Music Critic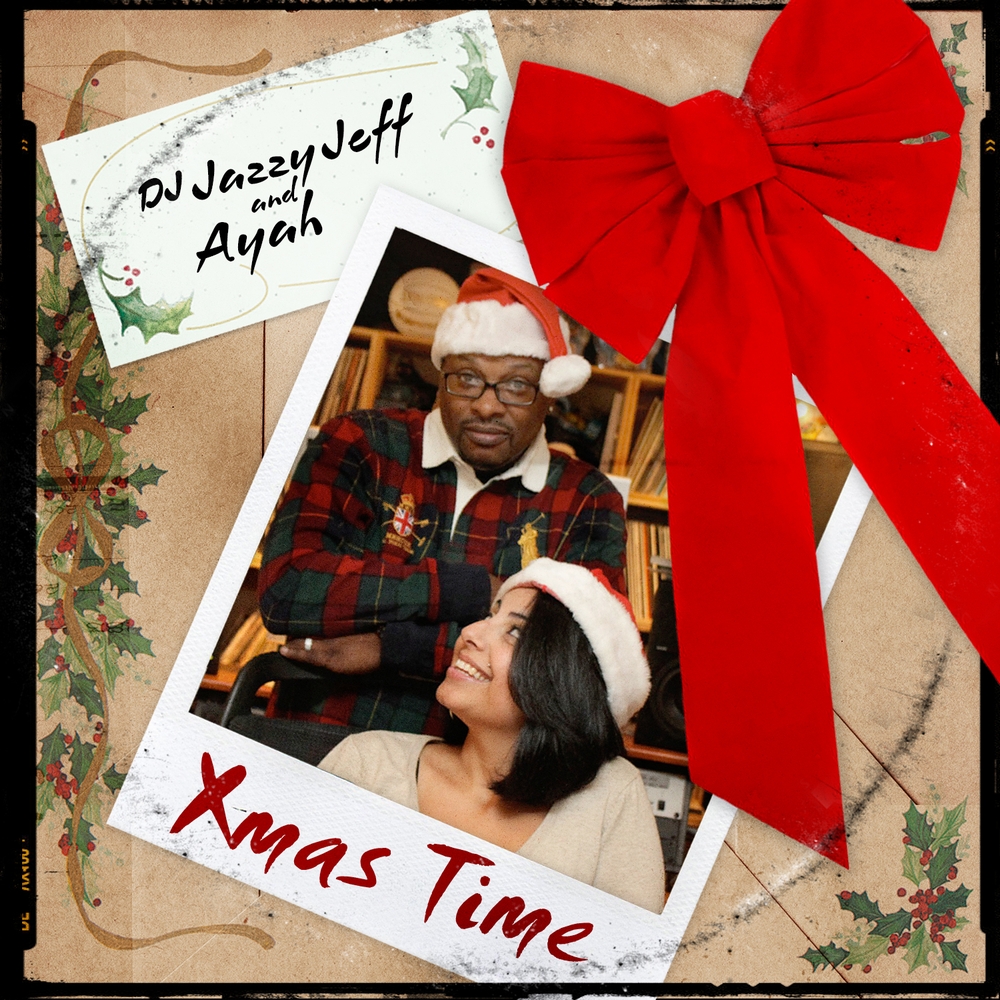 Thanksgiving's gone, so it's finally kosher, in my book, to play Christmas music. DJ Jazzy Jeff and R & B vocalist Ayah, who've got a forthcoming full length collaboration on the way, start the season off with a free download of a new soulful holiday tune straightforardly titled "Xmas Time." It's streaming, and available as a free download here.
Previously: Reading Rainbow On My Mind
Dan DeLuca

, Inquirer Music Critic

They're running out of aging classic rockers to attempt to unify the super-sized Super Bowl halftime audience, and with The Who, Bruce Springsteen, Tom Petty, U2 and Paul McCartney checked off the list, it's apparently time to give the gig to somebody who's making hits in the here and now. That would be the Black Eyed Peas, who, it was announced over the holiday weekend, will play Cowboys Stadium on February 6 during Super Bowl XLV. (I believe that means "45.") Will.I.Am, Fergie and those other dudes named Apl.De.Ap and Taboo will be there, but the Cowboys won't. The Black Eyed Peas' The Beginning comes out tomorrow. The first single, "The Time (Dirty Bit)," which has the unafraid-to-be-corny audacity to build itself around a sample of Bill Medley and Jennifer Warnes' Dirty Dancing hit "(I've Had) The Time Of My Life," is below.

Previously: Free Energy Power Hour
Dan DeLuca

, Inquirer Music Critic
"Bang Pop," one more time. The five fellows in Philadelphia rock band Free Energy play the TLA on Saturday, sharing a bill with Foxy Shazam. Hollerado and Nico's Gun are on the undercard. (Info here.) The three parts of the comedic magnum opus, Free Energy Power Hour, are below. In toto, they run for about 11 minutes. A couple months back I had a pair of big stories about these guys in the Sunday Inquirer. (They're here and here.)
In other Free Energy news, "Bang Pop" is fittingly featured on the bubble gum hits complilation Now That's What I Call Music 36, in the company of such pop purveyors as Katy Perry, Ke$ha and Maroon 5, and along with fellow up and comers Secret Sisters and Elvis Presley. Plus, the band will be playing four dates in December in New York and Boston opening for Weezer.
Dan DeLuca

, Inquirer Music Critic
Wyomissing's own Taylor Swift will embark on a gargantuan 19 country world tour in 2011, kicking off February 19 in Singapore. Circle the date, Swiftians: The country-pop princess will play Lincoln Financial Field next August 6, one of a half dozen stadium shows she'll do as part of an 87 date trek. In case you hadn't heard, Swift's third album, Speak Now, sold over a million units when it went on sale this month. Her Thanksgiving special is on at 8 on NBC on Thursday night, before Beyonce takes over at 9 on ABC. Tickets for the show at the Linc will go on sale in January.
Previously: The Wrecking Ball
Dan DeLuca

, Inquirer Music Critic

At long last, The Spectrum is getting clobbered by a wrecking ball today. Bruce Springsteen's song of that name is here. Emmylou Harris' is below.

Previously: Kanye's Here
Dan DeLuca

, Inquirer Music Critic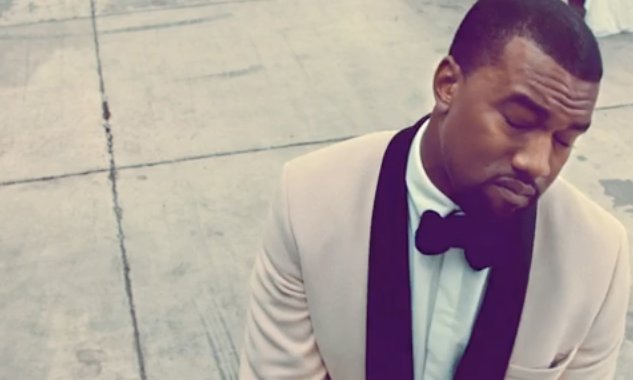 Kanye West's My Beautiful Dark Twisted Fantasy finally came out yesterday. My review from Tuesday's Inquirer is here. Thanks can be given for just how good it is when West and his over inflated ego joins forces with the inflatable balloons at the Macy's Thankgiving Day Parade on Thursday. Who's got a bigger head, Kanye or Underdog? Tune in Thursday morning to find out. The "Power" video is below.
Previously: Ray Davies Cancels
Dan DeLuca

, Inquirer Music Critic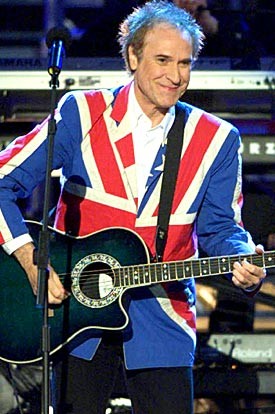 Kinks man Ray Davies has cancelled his four date U.S. tour, scheduled to kick off Wednesday in Boston and including Saturday's show at the Kimmel Center's Verizon Hall. According to a statement, the 66 year old Davies "did not want to cancel this tour but was ordered by his doctor not to fly or travel until his medical condition has stabilized to their satisfaction." What's wrong with the 66 year old songsmith who penned "Days" and "Waterloo Sunset"? He's not saying. Davies asks "that everyone respect his privacy so he can concentrate on a swift recovery." Refunds are available at the point of purchase. Get well soon, Ray.
Previously: Kanye's Coming