Archive: January, 2010
Dan DeLuca, Inquirer Music Critic
The Grammys go off at 8 tonight on CBS. I'm picking Taylor Swift to win in the big kahuna album of the year category for Fearless. Beyonce's got the best chance to upset her, and though Lady Gaga deserves to win for The Fame, I'm thinking she's still a little too freaky, and too new, for the Grammys to fully embrace her. Here's a look at the handiwork of those three, plus their album of the year competition.
1. Taylor Swift, "You Belong With Me."
2. Beyonce, "Single Ladies (Put A Ring On It)"
3. Lady Gaga, "Bad Romance."
4. Black Eyed Peas, "Boom Boom Pow."
5. Dave Matthews Band, "Funny The Way It Is."

Funny the Way It Is

Dave Matthews Band | MySpace Music Videos
Dan DeLuca, Inquirer Music Critic
It's that tintinnabulation that so musically wells: The E.A. Poe inspired Philadelphia gauzy and gothic Bells Bells Bells play the Tritone on South Street tonight. A slightly bizarre performance from The 10! Show from 2008 is below. The Amanda Romick-led psych-folk quintet have a new album, A Ghost Is Living Here, on the way, and tonight's show, which will undoubtedly feature a gush of euphony that voluminously wells, is part of a multi-act 9th year anniversary celebration of Sara Sherr's Sugar Town, with Frisky or Trusty and Party Photographers.
Dan DeLuca, Inquirer Music Critic
Best album title of the year so far goes to Charlie Hunter, the seven- or eight-string guitar great who plays the World Cafe Live tonight. His new set is named after the words in the title of this blog post that have not been music to musicians' ears since the beginning of time. Steve Klinge's preview of Hunter appearance is here. Below, Hunter takes "A Closer Walk With Thee."
Dan DeLuca, Inquirer Music Critic
All in all, and with apologies to W.C. Fields, I'd rather be in Australia. It'd be summer, for one thing, and I could be have gone to Big Day Out on Australia Day and be watching Serena Williams and Roger Federer at a reasonable hour rather than all hours of the night. And today, I'd be seeing Florence & the Machine, The xx (that's them) and The Very Best at this Laneway Festival.
Dan DeLuca, Inquirer Music Critic
The Hope For Haiti Now live album, drawn from last week's celebrity telethon, tops the Billboard charts this week with 171,000 copies sold, making it the first ever digital only album to top the Billboard chart. Undoubtedly, it won't be the last.
Dan DeLuca, Inquirer Music Critic
I'd like to thank Bob Perkins for introducing me to that phrase as I was listening to the supremely cool jazz DJ on WRTI (90.1-FM) driving home last night. Hadn't heard that one before. Took me a second to get it. The singer he was talking about was Kenny Washington, the San Francisco-based, New Orleans-born singer who's handling vocals this week for vibraphonist Joe Locke during his stand this week at Dizzy's Club Coca Cola in the Time Warner Center in Manhattan through Sunday. Washington's all over Locke's new album, For The Love Of You, which you can sample on Locke's web page, and there's a review of the disc that compares Washington to Nat Cole over at All About Jazz. Below is a clip of Washington scatting away with a group led by sax man John Handy. And click here to hear Washington have his way with "I've Got You Under My Skin."
Dan DeLuca, Inquirer Music Critic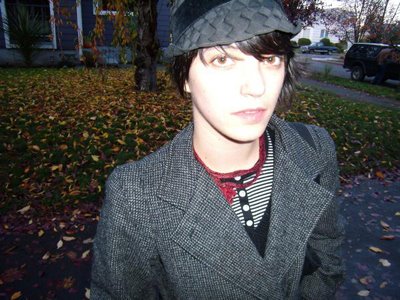 This afternoon at 2 at the World Cafe Live, the Weathervane Music Organization and WXPN (88.5-FM) are holding a press conference to announce Shaking Through, a partnership that plans to select, assist and promote somewhere between 15 and 20 independent acts over the next two years.
Excellent Brooklyn singer-songwriter Sharon Van Etten (that's her), who's the first Weathervane artist of 2010, will play a short acoustic set. And Daniel Smith of South Jersey's avant-indie family band Danielson, who, along with Dr. Dog's Scott McMicken, is a 2010 Weathervane curator, will also be on hand.
So what's a Weathervane? It's a Fishtown-based non-profit founded by justifiably well-regarded producer and studio owner Brian McTear, who operates Miner Street Recordings with Amy Morrissey. The central question behind Weathervane, McTear explained over coffee earlier this month at the Rocket Cat Cafe, is that "with everything falling apart in the music industry, who's going to help artists figure out what the next step is?"
McTear's track record as an indie producer of note is long and impressive - as Miner Street has moved from West Chester to Manayunk to Fishtown over the last decade, he's worked with Matt Pond PA, the Bigger Lovers, Mazarin, Pepi Ginsberg and She-Haw, among plenty of others - and his answer to the "what's the next step?" question was to work up a new "holistic" music industry model where "musicians make music and people who enjoy that music support it so that it can continue to be made."
Shaking Through: Sharon Van Etten - Coming Jan.26, 2010 from Weathervane Music on Vimeo.
WV Project Series 2009: Danielson from Weathervane Music on Vimeo.
WV Project Series 2009: BC Camplight from Weathervane Music on Vimeo.
Dan DeLuca, Inquirer Music Critic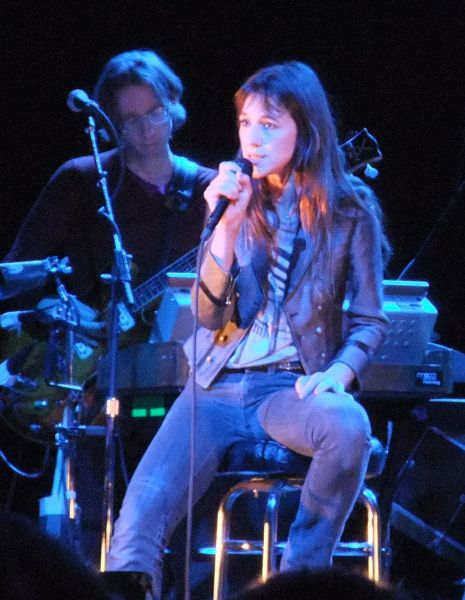 Dan DeLuca, Inquirer Music Critic
Shortly after the A-list superstars of the world helped out victims of the Haitian earthquake on Friday night, Conan O'Brien's last Tonight Show aired. And somehow, Neil Young was in both places. As the first of the two big musical moments of the brief O'Brien era Tonight Show, Young sent Coco off in style with a sentimental "Long May You Run." "We've been though some things together, with trunks of memories still to come," he sang, before giving O'Brien the thanks he deserves for "everything you've done for new music." Then Will Ferrell, Billy Gibbons, Ben Harper, Beck and O'Brien himself let her rip in an eight minute jam. More "Freebird," please! The whole show is up at Hulu, and both clips are below.
Dan DeLuca, Inquirer Music Critic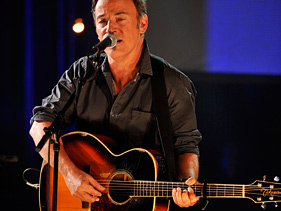 I could have done without Brad Pitt's beard and the "Hi, it's Steven Spielberg" A-list celebrity phone call interludes - though I'll concede it would have been pretty cool to phone in a Hope For Haiti Now donation and chat with Stevie Wonder about his every-little-bit-counts philosophy, or as he put it, "a whole lot of littles make a whole lot of lots."
But along with the pleas for an unquestionably worthy cause from everyone from Jon Stewart to Denzel Washington, there was plenty of memorable music made at the Anderson Cooper-George Clooney-Wyclef Jean hosted Hope For Haiti Now telethon that took over TV on Friday night.
Musically speaking, I wouldn't include Wyclef's part-Creole finale of The Melodians' "Rivers Of Babylon," in that category, though props are due to the always impeccable in time of crisis tight shirted CNN anchorman of whom 'Clef improvised, "Anderson Cooper of CNN/What we got to tell him?"
Several others who preceded Jean acquitted themselves quite well, however, starting off with Alicia Keys, who set the classy tone with a solo piano "Prelude To A Kiss," which you can watch, along with the rest of the musical performances, at the bottom of this post. Coldplay's "A Message" was heartfelt if less filling - maybe Chris Martin and crew should have covered Grandmaster Flash's "The Message" instead. Later, Martin ably accompanied a blondely banged Beyonce delivering a bravura "Halo," with lyrics altered as if she were singing the power ballad directly to the suffering Caribbean nation.
On the internationally produced telethon - live from Los Angeles, New York, London and Port au Prince -Philadelphia and New Jersey were well represented. Bruce Springsteen was excellent, backed by a downsized version of the E Street Band (no Clarence Clemons, recovering from back surgery, or Max Weinberg, winding up The Tonight Show with Conan), and he delivered what he called "a small prayer for Haiti": A quietly wrenching, intense and determined take on "We Shall Overcome," which he originally recorded for a Pete Seeger tribute for West Chester's Appleseed Recordings.
Two songs later, Philadelphia's The Roots, who acted as the house band for the New York portion of the telecast, made their first appearance backing up Shakira on the Chrissie Hynde's "I'll Stand By You." It never quite completely cut loose, but not for lack of effort on behalf of sousaphonist Damon "Cuba Gooding Jr." Bryson. It's nice to know that that the rest of the world has finally figured out that a bunch of dazzlingly accomplished musicians from Philadelphia are the coolest backing band in the land.