Dan DeLuca, Inquirer Music Critic
Philadelphia rock band Free Energy will release their second album, Lovesign, on their own Free People label on January 15. Today, the Paul Sprangers and Scott Wells-fronted formerly Minnesotan outfit released the swaying second single from the album "Dance All Night." You can listen, and download it for free here.
Dan DeLuca, Inquirer Music Critic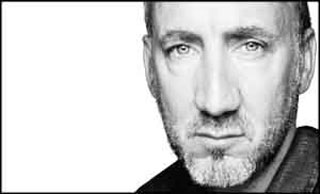 Pete Townshend's memoir, Who I Am, is on sale today. Tomorrow night, The Who guitarist and rock opera inventor will be at the University of Pennsylvania Museum of Archaeology and Anthropology, where he'll be "in conversation with" novelist Wesley Stace, who sings songs under the name John Wesley Harding.
Dan DeLuca, Inquirer Music Critic
Los Angeles five-piece tropicalia-flavored folk-rock band Lord Huron will release its fuill length debut album Lonesome Dreams tomorrow. Tonight, the ensemble led by Michigan native Ben Schneider (that's him, making himself useful in the kitchen) plays Kung Fu Necktie in Fishtown. I saw them at SXSW in Austin, Texas earlier this year, where they were one of the breakout buzz acts, and they're quite the serious minded yet infectious live band. And yes, they have a theremin player. Below, check out "Man Who Lives Forever." Show details here.
Dan DeLuca, Inquirer Music Critic
James Bond routinely saves the world, and Adele has saved the music industry - or at least kept it on life support by selling over 20 millions copies of her Grammy grabbing sophomore album 21 around the world.
Dan DeLuca, Inquirer Music Critic
Always entertaining instrumental Mexican wrestling mask-wearing surf-rock band Los Straitjackets play two area gigs in the next few days. On Thursday, they're at the World Cafe Live at the Queen in Wilmington. And on Sunday the fearsome fivesome team up with SoCal rockabilly cats Big Sandy and the Fly-Rite Boys at the Sellersville Theater.
Dan DeLuca, Inquirer Music Critic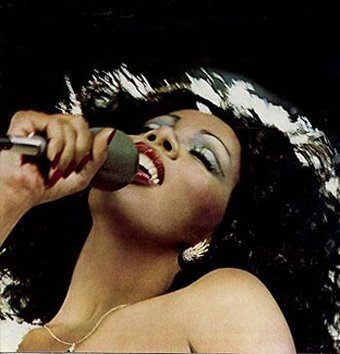 The Rock and Roll Hall of Fame has announced its list of nominees for 2013. This isn't the list of acts who will get in, this is the list of act that voters will choose from to determine who gets in.
Dan DeLuca, Inquirer Music Critic
For your post Presidential debate entertainment, L.A. nuevo-retro R & B bandleader Nick Waterhouse plays Johnny Brenda's with his backing group the Tarots in Fishtown tonight. Like Mayer Hawthorne with a guitar and glasses and his eye on an earlier era, Waterhouse is an impeccably dressed vintage black music revivalist who draws from '50s rhythm and blues and rock figures like Ike Turner and Little Willie John on his own jumpin' tunes.
Dan DeLuca, Inquirer Music Critic
Soul singer Bettye LaVette plays the World Cafe Live on Saturday night. The 66 year old Detroiter who's now a West Orange, New Jersey resident sustains her ongoing comeback with her new album Thankful N' Thoughtful, which is out this week, and her colorful-to-say-the-least memoir, A Woman Like Me, written with David Ritz, which is also newly in stores.
Dan DeLuca, Inquirer Music Critic
Here's my review of David Byrne and St. Vincent's fabulous looking show at the Tower Theater on Thursday night. The picture was sent by photgrpaher and reader Andy Shelter. Thanks, Andy. The review will run in the Inquirer on Saturday.
What's the big deal about going to see live music, anyway?
Dan DeLuca, Inquirer Music Critic
Jon Stewart did a bit last night on The Daily Show on Comedy Central about the NFL's replacement officials and, in the wake of Monday night's Green Bay - Seattle debacle, what it takes to actually get Americans interested in a labor dispute. He then discussed the rift between the league and the original refs - which was settled last night - with a replacement correspondent, played by X-Men / Star Trek thespian Patrick Stewart, who gave Jon Oliver a Shakespearean makeover. Watch the clip below and the full episode here.