Dan DeLuca, Inquirer Music Critic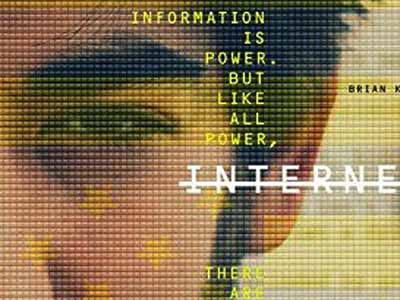 By the time the SXSW music festival gets revved up, the Interactive technology conference is over and done.

SXSW Film, however, keeps right on rolling through the week, and if you can extricate yourself from the musical madness, there are plenty of cool movies to escape to. And in the midst of the chaos, it's good for the soul to sit down in a dark theater and catch a flick.

Which I did a couple of times this week. In the first case, it was for Brian Knappenberger's The Internet's Own Boy, the documentary about Aaron Swartz, the 26 year old techie genius who cofounded Reddit and committed suicide on January 2013 while awaiting trial on 13 federal charges for downloading an huge number of academic articles from the digital library archive JSTOR.

Swartz was enormously bright and was treated as an equal by the leading technology thinkers in the U.S. by the time he was in his teens. And in the year before his death, he matured as an Internet political activist who led the anti-censorship charge against the Congressional STop Online Piracy Act that many saw as a dire threat to free communication on the web.
He also was a good looking, troubled guy, earnest in his conviction that he could use his skills to make the world a better, more democratic place. The movie points its finger at the Obama Administration for treating Swartz as a far more malicious criminal than he was, whose belief in Internet fredom at all costs frightned the powerful. It's a heartbreaking movie that will introduce the non-techie world to Swartz as a tragic icon who died young and whose face will be plastered on T-shirts like Kurt Cobain or Bob Marley.

The second movie, which I caught on a drizzly Saturday morning at Austin's grand Paramount Theatre, was Take Me to the River, a documentary about Memphis music that's directed by music producer Martin Shore. It's unique take on a familiar subject - focused on, but not exclusive to, history of Stax Records - is to bring intergenerational acts together, usually for new recordings of classic materrial, with bluesman Bobby Rush working with rapper Frayser Boy, for instance, or Otis Clay singing "Trying To Live My Life Without You" with now 11 year old rapper Lil P-Nut.
It's not a formula that will yield recordings that you'd want to listen to ahead of the originals, and the historical storytelling is less than thorough. (For a definitive version of what wen tdown at Stax, record Robert Gordon's 2013 bio of the label, Respect Yourself.) But what Take Me To The River does have going for it, is the charming personalities of the music makers, and the stories they tell.

Dan DeLuca, Inquirer Music Critic
At SXSW, bands get down to business.
Sure, it's a big party, with lots of marquee names - Snoop Dogg! Keith Urban! Cee Lo! - hogging the spotlight. But it's a party with a purpose, a place where everyone's trying to take advantage of the global media and business gathering to hawk their wares and try to make a bigger name for themselves.
Louche Philadelphia rockers Low Cut Connie made their first trip to SXSW this year, even though with two albums of pounding piano and guitar greased rock and roll under their belts, they're far from a baby band.
Dan DeLuca, Inquirer Music Critic
Never have I been so happy to be so far from the stage as I was at Lady Gaga's show at Stubb's BBQ on Thursday night at SXSW.
Thankfully, I was far enough back to not only not get sausage tossed on me from the stage, but also not to notice that while Gaga and her friend Millie from London were straddling each other atop a bucking mechanical pig during "Swine," Millie was puking black and green liquid all over the beloved Mother Monster. How's that for a parlor trick?
Gaga maintained the Texas BBQ theme with a neon sign advertising 'Lady Gaga's Haus of Swine,' and by, naturally, making her stage entrance while strapped to a BBQ rotisserie. She also performed "Bad Romance" with a country-flavored intro, joined by Austin fiddle phenom Ruby Jane.
Dan DeLuca, Inquirer Music Critic
I didn't plan it that way, but my early Wednesday evening at SXSW turned out to be a tour de force of back-to-back brother and sister acts.

First stop was the tail end of the Guitartown/Conqueroo Kickoff party at The Dogwood, where I first caught a quick two songs of country outlaw legend Billy Joe Shaver, still going strong at 74.

Up next was the main attraction, brothers Phil and Dave Alvin, the frequently conflicting siblings who teamed up to front the great American vernacular music band The Blasters in the 1980s before having enough of each other.

The duo are back in action with Common Ground, a tribute album to blues titan Big Bill Broonzy which is due out June 3. ""We still squabble," Dave said, "But the one thing we don't squabble about is Big Bill Broonzy."

These days, the brothers rib each other good naturedly. When Phil forgot what the second song was going to be, Dave said: "I thought our brotherly common ground was so great that you'd telepathically know what we we were going to play next. Or that you'd remember what I told you backstage five minutes ago."

It wouldn't be right to say the the Alvins showed themselves to have not missed a beat with their first performance since making their first album together in 30 years. Vocally, they sounded better than ever.
Dan DeLuca, Inquirer Music Critic
After two people were killed by an out of control driver just after midnight on Thursday morning in Austin, a lot of SXSW started to seem silly.

Were Kanye West and Jay Z "amazing" at the Austin Music Hall on Wednesday after making people wait for three plus hours in line to see them? Did the Hold Steady "kill it" up the street at the Cedar Street Courtyard? Does it really matter which hot buzz band "won" SXSW in the music fest's first full fledged night of 2014? What does it all mean in the grand scheme of things?

Naturally, that sobering vibe settled over the festival on Thursday, as well it should have. Instagramming pictures of kimchi fries or indie pop quartets can seem pretty trivial when the scent of death is in the air around the corner from where you were partying hard last night.

But just as naturally, the party isn't about to stop. Music's natural rhythm will have its way. And there's nothing like a driving beat and a commanding stage performer to lift the spirit even when it is isn't necessarily in the mood.

Which brings me to the MEGABLAAG party on Thursday afternoon at the Hype Hotel in Austin that was curated by Yvynyl, the music blog of Philadelphian Mark Schoneveld.

I hadn't heard much music during the day, though I did catch Swedish dream pop band Mary Onettes and Taiwanese quarter Chocolate Tiger at the International Stage at the Convention Center while sitting in a corner and banging on my Macbook. And after interviewing divine songwriter Angel Olsen (for a feature story to come in May) I stopped briefly by the Paste party at Swan Dive and saw a bit of the rock-solid Those Darlins' and North Carolina indie rockers Roman Candle.
On from there to the Hype Hotel, where first I caught Trust, the electronic three piece from Toronto with Robert Alfons on vocals and programming. He delivered a moody dark wave that gathered momentum as it went along, quickening the blood and shaking off the gloom.
The Hype Hotel headliners were Future Islands, the Baltimore band fronted by Samuel T. Herring, the super intense frontman who looks more like a muscled-up auto mechanic or late character actor Ben Gazzara than your typical skinny legged bearded indie rock singer.
Dan DeLuca, Inquirer Music Critic
The mood was dark at the Austin Convention Center on Thursday, after two people were killed in a car wreck outside of the Mohawk in the early hours of the first full scale night at the South by Southwest Music Festival.
SXSW managing director Roland Swenson issued a statment saying "The SXSW staff is stunned and deeply moved by the events of last night." He said that the festival will go on: "We plan to carry on with our scheduled daytime events" and "we are contacting all of the venues to find out if they have made any decisions about our operations that impact our visitors."
One of the two people killed was a Dutch citizen riding a bicycle who was a SXSW registrant. The other was an Austin woman who was on a moped, with another man who is one of two people of the 23 hospitalized still in critical condition. Eight remain hospitalized.
Dan DeLuca, Inquirer Music Critic
Two people were killed along a busy stretch of venues on Red River street in Austin at the South by Southwest music festival early Thursday after a car crashed through temporary barricades into a crowd of pedestrians.
Police Lt. Brian Moon told the Associated Press that two were dead and 23 injured in the accident which happened around 12:30 a.m. on Thursday morning outside the Mohawk, a club on the corner of 10th and Red River where the veteran punk band X were playing. Police said 23 people were taken to the hospital, five with critical injuries.
At a press briefing Austin Police Chief Art Acevedo said that a suspect in custody would be charged with two count of capitol murder and 23 counts of aggravated assault with a vehicle.
Dan DeLuca, Inquirer Music Critic
The volume turned up on Tuesday as the raucous SXSW Music Festival took the baton from the geeky Interactive conference, and thousands of rock and rap fans poured into Austin.
The Interactive confab drew to a close with its final panel on Tuesday afternoon - Neil Young rolling out his hi-fi online music store and player PonoMusic, Carrie Brownstein and Fred Armsien talking Portlandia, Chelsea Clinton giving a keynote.
And then the music began. This year's fest is once again packed with huge names unable to resist the promotional opportunity SXSW offers, all of them attaching their names to corporate brands. Coldplay headlined the iTunes Festival in its first ever night at SXSW on Tuesday, Jay-Z and Kanye West are playing a Samsung and Chevrolet sponsored event on Wednesday, and Lady Gaga will play for Doritos on Thursday.