Dan DeLuca, Inquirer Music Critic
Philadelphia rapper Freeway and Pittsburgh copyright-flaunting sample master Girl Talk have collaborated on their new Broken Ankles EP.
The six song set, which comes out next Tuesday, includes contributions from Young Chris and Jadakiss, as well as Waka Flocka Flame, who guests on "Tolerate," the hater-hating song whose video you see below. The Allen Cordell-directed clip features cartoonishly super-human tough guys Leslie Pridgen and Gregg Gillis - Freeway and Girl Talk's real names - throwing old ladies in the air, sticking hands through the chests of adversaries and tossing bad guys' heads through basketball hoops.
Previously: Okkervil River at Union Transfer Folow In The Mix on Twittter
Dan DeLuca, Inquirer Music Critic
The Silver Gymnasium, the seventh album by New Hampshire-bred, Austin, Texas based songwriter Will Sheff was one of the finest, most artfully wrought rock records of 2013.
Sheff is a first rate storyteller, and Silver Gymnasium is a sharply evoked look back on Sheff's hometwon of Meriden, N.H. in 1987. "Down Down The Deep River," the majestic song that is the album's centerpiece, is below. Steve Klinge's Okkervil preview from the Friday Inquirer Weekedn section is here.
Today, fortunate Philadelphians have two chances to see Sheff sing his songs. For starters, he'll do a free in-store solo show at Main Street Music in Manayunk at 1 p.m.
Dan DeLuca, Inquirer Music Critic
Last night on 'The Daily Show," author Amy Yates Wuelfing and Butthole Surfers frontman Gibby Haynes were on with Jon Stewart to talk up the book No Slam Dancing, No Stage Diving, No Spikes: An Oral History Of The Legendary City Gardens.
In the 1980s, Lawrenceville, N.J.-native Stewart worked as a bartender at the Trenton club, which he remembered as being a dangerous place with "a lot of punching." He got particularly sentimental talking about a Butthole Surfers show in which there was fire on and all-but-naked woman on stage. An interview with Wuefling and No Slam Dancing co-author Steven DiLudovico is in Tuesday's Inquirer. Read that here, using acces code C93D.
Previously: Tinariwen at Prince Music Theater Follow In The Mix on Twitter
Dan DeLuca, Inquirer Music Critic
The Tuareg desert blues band Tinariwen plays the Prince Music Theater on Friday.
"Toumast Tincha," the lead single from the Saharan guitar band's new album, Emmaar, which was recorded in the town of Joshua Tree in the Mojave desert in California, is below. Saul Williams handles the spoken intro.
My interview with bass player Eyadou Ag Leche from Thursday's Inquirer is here. I snapped the blurry photo below of the band last week at SXSW in Austin, Texas. Ticket info is here
Dan DeLuca, Inquirer Music Critic
The SXSW experience you're hoping to have is one where one band seamlessly gives way to the next, where not too much of the evening is wasted away waiting in lines, and where you wind up seeing excellent bands you've never heard before that reward you with the satisfaction that even though 100 other acts are on stage at that moment, you're happy to be right where you are.
That's a lot to ask, and going into my last night in town, I hadn't exactly been hitting it out of the park, what with long lines and pesky deadlines getting in the way of non-stop live music consumption. It had been a week of mostly good-to-great stuff, but I hadn't come to close to having a night where everything went right from start to finish.
I didn't expect that to change on Saturday, either, what with seemingly every bands I wanted to catch - New Zealand indie-rockers Preatures, English psych band Temples, Austin one man band Shakey Graves, hard core country throwback Sturgill Simpson - all scheduled to be on stage at 11 p.m. It's a SXSW problem.
Dan DeLuca, Inquirer Music Critic
When at SXSW, I always make a point of trying to get away from the hordes of badge-wearing swine like myself and cross the Congress Avenue Bridge (under which the world's largest urban bat colony lives) over the Colorado River.
That's where oyu hear the music that connect with Austin's grand tradition as the capitol of cosmic country music, the home of Willie Nelson, The Flatlanders and countless other roots music heroes.
This year, I made that connection on Friday afternoon via a pair of out of towners. First up was Hurray for the Riff Raff, the folk-roots band based in New Orleans led by Alynda Lee Sagarra, a Bronx native of Puerto Rican heritage.
Dan DeLuca, Inquirer Music Critic
New Orleans came to Austin for SXSW in the form of Big Freedia, the Queen of Bounce, the hip-hop diva irn Freddie Ross who was a kinetic life force all over Austin during SXSW.
Freedia promoting his reality show on the Fuse network and led a troupe of dancers that know a thing or two more about twerking than Miley Cyrus. Oddly, Freedia (pronounced "Freeda") was the headline entertainment at the Hackathon awards at the Austin Convention Center on Friday, performing in the most sterile of conference room settings.
But let's just say it didn't stay sterile for long, and that the picture about is about the least lewd I could have possibly posted to go with his blog post. And that Bill Haley would blush if he saw and heard waht Freedia does with "Rock Around The Clock."

Dan DeLuca, Inquirer Music Critic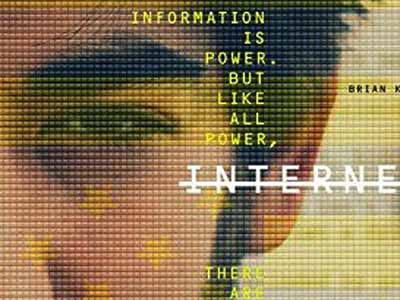 By the time the SXSW music festival gets revved up, the Interactive technology conference is over and done.

SXSW Film, however, keeps right on rolling through the week, and if you can extricate yourself from the musical madness, there are plenty of cool movies to escape to. And in the midst of the chaos, it's good for the soul to sit down in a dark theater and catch a flick.

Which I did a couple of times this week. In the first case, it was for Brian Knappenberger's The Internet's Own Boy, the documentary about Aaron Swartz, the 26 year old techie genius who cofounded Reddit and committed suicide on January 2013 while awaiting trial on 13 federal charges for downloading an huge number of academic articles from the digital library archive JSTOR.

Swartz was enormously bright and was treated as an equal by the leading technology thinkers in the U.S. by the time he was in his teens. And in the year before his death, he matured as an Internet political activist who led the anti-censorship charge against the Congressional STop Online Piracy Act that many saw as a dire threat to free communication on the web.
He also was a good looking, troubled guy, earnest in his conviction that he could use his skills to make the world a better, more democratic place. The movie points its finger at the Obama Administration for treating Swartz as a far more malicious criminal than he was, whose belief in Internet fredom at all costs frightned the powerful. It's a heartbreaking movie that will introduce the non-techie world to Swartz as a tragic icon who died young and whose face will be plastered on T-shirts like Kurt Cobain or Bob Marley.

The second movie, which I caught on a drizzly Saturday morning at Austin's grand Paramount Theatre, was Take Me to the River, a documentary about Memphis music that's directed by music producer Martin Shore. It's unique take on a familiar subject - focused on, but not exclusive to, history of Stax Records - is to bring intergenerational acts together, usually for new recordings of classic materrial, with bluesman Bobby Rush working with rapper Frayser Boy, for instance, or Otis Clay singing "Trying To Live My Life Without You" with now 11 year old rapper Lil P-Nut.
It's not a formula that will yield recordings that you'd want to listen to ahead of the originals, and the historical storytelling is less than thorough. (For a definitive version of what wen tdown at Stax, record Robert Gordon's 2013 bio of the label, Respect Yourself.) But what Take Me To The River does have going for it, is the charming personalities of the music makers, and the stories they tell.