Archive: June, 2010
Dan DeLuca, Inquirer Music Critic
Two upcoming geezer rock shows keep getting delayed. The Simon & Garfunkel tour, which was supposed to get started in April, and bumped back to the summer, has been delayed again. The July 31 date at the Trump Taj Mahal has been postponed indefinitely, due to Art Garfunkel's vocal paresis. I heard him struggle to sing at the New Orleans Jazzfest and it was pretty painful. No word on when the show will be rescheduled for, but ticketholders can get their money back at point of purchase.
Dan DeLuca, Inquirer Music Critic
Inide-rock marrieds Kori Gardner and Jason Hammel - the Mates of State - have quite the fetching covers album out, digital only, called Crushes. Girls, Death Cab for Cutie, Fleetwood Mac, Tom Waits and Belle and Sebastian get the by turns glitchy, poppy, and lyrical treatment. More info about the album here. Gardner and Hammel play the First Unitarian Church tonight, with Todd Barry and Suckers. Nick Lowe's "Love Letters" is below.
Dan DeLuca, Inquirer Music Critic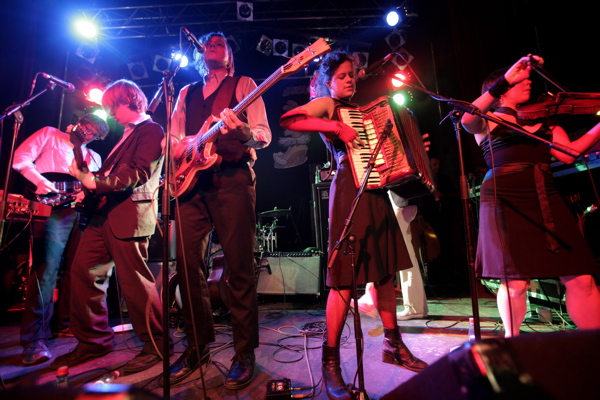 Dan DeLuca, Inquirer Music Critic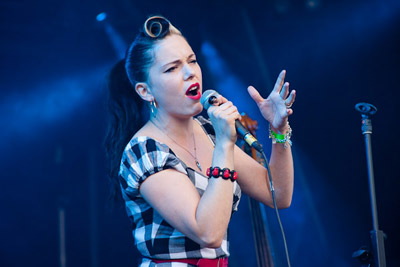 Irish rockabilly singer Imelda May, who made a name for herself stateside by swinging through "How High The Moon" with Jeff Beck during his Les Paul tribute at the Grammys this year, plays at Johnny Brenda's in Fishtown tonight. May's new album, Love Tattoo, is a vivacious roots music rip. Steve Klinge's interview with her from Friday's Inquirer is here. Here's a link to the performance with Beck. Below, she goes "Psycho."
Dan DeLuca, Inquirer Music Critic
Tom Petty & the Heartbreakers' first album in eight years, Mojo, is out. My review from Tuesday's Inquirer is here, along with Michael Pollock's review of Drake's Thank Me Later and A.D. Amorosi's take on Sarah McLachlan's Laws Of Illusion. Petty plays the Wachovia Center July 31 and August 1, Drake is at a sold-out TLA tomorrow and McLachlan's Lilith Fair comes to the Suquehanna Bank Center on July 28. Petty will be on Tavis Smiley's PBS talk show tonight, and Sam Jones' short film about the making of Mojo is below.
Dan DeLuca, Inquirer Music Critic
Gulf Coast fisherman and songwriter Drew Landry has "The BP Blues." The Lafayette, Louisiana native has an angry, excellently reported blog called Dirty Cajuns which details the devastation caused by the Deepwater Horizon rig explosion in the nearly two months of dithering that's followed. As he succinctly puts it: "50 days is too long to be pissing in the wind!" Landry is a fine songwriter who released an album in 2006 called Tailgaten Relief & Hurricane Companion. His goal with Dirty Cajuns, he says, is "to tell the truth and empower the people of the Gulf Coast whose voices are not being heard. It's not about who's right or wrong, but about helping the fishermen and others whose livelihoods have been destroyed." "The BP Blues" is below.

Dan DeLuca, Inquirer Music Critic
Paul McCartney skipped Philadelphia on his east coast stadium tour last summer, but the 67 year old cute Beatle will bring his Up And Coming Tour indoors to the Wachovia Center on August 14. Macca, who last performed in Philadelphia in 2005, promises a career spanning set list, from the Fab Four to songs from Electric Arguments, his 2008 collaboration with British producer Youth as The Fireman. Last week, the left handed bassist with a knack for a hummable tune was honored with the Gershwin Prize at the White House by President Obama. Tickets for the Wachovia show go on sale Monday June 21 at 10, through ComcastTix.com and LiveNation.com.
Dan DeLuca, Inquirer Music Critic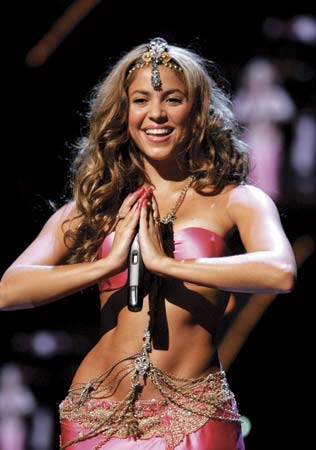 The futbul doesn't get started until Friday when host South Africa goes against Mexico in the first game of World Cup 2010. The spectacle begins today, however, with an internationalist pop concert headlined by Shakira, who sings this year's World Cup song, "Waka Waka," as well as Black Eyed Peas, John Legend, Juanes, and Alicia Keys. And since Kaka et. al. will be doing their kicking in South Africa, there are actually a lot of worthwhile African acts on the bill, including Anjelique Kidjo, Tinariwien, Vieux Farka Toure, BLK JKS, K'naan and the Soweto Gospel Choir, among others. The show starts at 2 this afternoon and can be streamed live on Vevo here.
Dan DeLuca, Inquirer Music Critic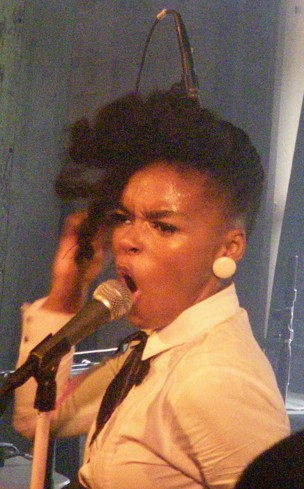 There's a pretty great triple bill with Erykah Badu, Janelle Monae and Philadelphia's own Bilal at the Tower Theater tonight. My interview with Monae about her mind-blowing new The ArchAndroid from last Friday's Inquirer is here. Badu's new New Amerykah, Part Two; Return Of The Ankh strips down her funk-soul approach, just as she laid herself bare in Dallas' Dealey Plaza for her controversial "Window Seat" video. That clip is here. I took that picture of Monae at a club called Peckerhead's in Austin at SXSW in 2009. She got on the good foot, James Brown style, on her new single, "Tightrope," on Letterman last month, and the performance was enough of a showstopper to get both Dave and Diddy excited.
Dan DeLuca, Inquirer Music Critic
Comb over king Justin Bieber will bring the tonsorial madness to the Wachovia Center on November 14. He's the guy who isn't Usher in the photo at left. Tickets for Bieber's My World tour officially go on sale on June 12 at 10 through ComcastTix.com and Aeglive.com, but if you simply must pay the premium to ensure you can be a part of Bieber's world, there's a fan club presale on Wednesday over at BieberFever.com.