Archive: May, 2009
Dan DeLuca, Inquirer Music Critic
Extraordinarily creepy video for Grizzly Bear's gorgeous song "Two Weeks," from the new Veckatimest. Kind of reminds me of David Cronenberg's Scanners. The much gushed-over Brooklyn band is at the Trocadero on Tuesday.
Dan DeLuca, Inquirer Music Critic
Other than LeBron James last night, this was the coolest thing I saw on television this week: Beastie Boys doing "So What'Cha Want," from the reissued Check Your Head, on Jimmy Fallon, with the Roots backing them up. Check out the Capt. Kirk Douglas guitar fills. The Roots Picnic, during which the Philadelphia band will back up Public Enemy, is June 6.
Dan DeLuca, Inquirer Music Critic
Jay Bennett, the former guitar player and multi-instrumentalist for Wilco, died over the weekend. He was 45. The cause of death is as of yet unknown. Here's the the Chicago Sun-Times obit. Bennett was a key player on Wilco albums from Being There to Yankee Hotel Foxtrot, and he also played on the Woody Guthrie Mermaid Avenue collaborations with Billy Bragg. He and Jeff Tweedy squabbled in Sam Jones' 2002 doc I Am Trying To Break Your Heart, and Bennett left the band. Two weeks ago, he sued Tweedy for unpaid royalities. Tweedy and the band released this statement on Monday: "We are all deeply saddened by this tragedy. We will miss Jay as we remember him -- as a truly unique and gifted human being and one who made welcome and significant contributions to the band's songs and evolution." Bennett, who wrote about needing hip replacement surgery and not having health insurance on his MySpace blog in April, had been working on his fifth solo album, Kicking At The Perfumed Air. Wilco's self titled album comes out June 30, and the band plays Frawley Stadium in Wilmington on July 10. Here's Wilco's "Miisunderstood," with Bennett on keyboards.
Dan DeLuca, Inquirer Music Critic
Talking New Bob Dylan - Loudon Wainwright III
Dan DeLuca, Inquirer Music Critic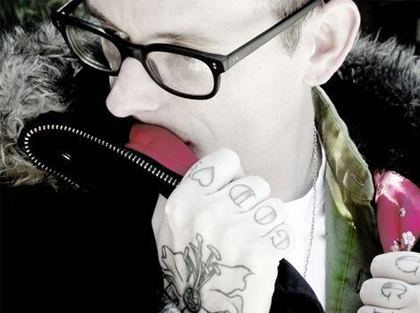 Japanese Gum - Her Space Holiday