Dan DeLuca, Inquirer Music Critic
The long list of Grammy nominations came out Friday night, after a CBS television special hosted by LL Cool J in which multiple nominees Lorde, Taylor Swift and Macklemore & Ryan Lewis performed.
When the dust settled and the full nominations list in 82 categories came out after the show was over, these story lines emerged:
Jay-Z, whose would-be opus Magna Carta Holy Grail elicited more indifference than excitement upon release in July, led the way with 9 total nominations, while being shut out in the major categories of album of the year, song of the year and record of the year, which are widely considered to be the only ones that matter.
Dan DeLuca, Inquirer Music Critic
There's a big box set round-up running in Sunday's Inquirer A & E, bringing you the low down on oversized musical packages from Bob Dylan, The Band, Herbie Hancock, Donny Hathaway, Woody Gurthie, Giuseppe Verdi, Paramount Records, and more.
Because the boxes are big, and plentiful, not every selection made the cut of the inky print edition that you no doubt will be holding in your hands come Sunday mornig. So here's a sampling of three that were excised that are now online extras.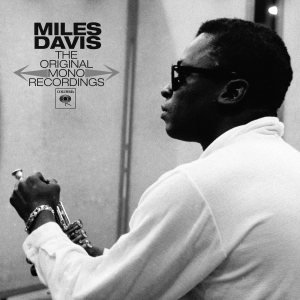 Dan DeLuca, Inquirer Music Critic
Philly duo Pattern Is Movement are playing the Barnes Foundation tonight as part of the museum's First Friday! Philladelphia Artist Spotlight. Drumming duo Andrw Thiboldeaux and Chris Ward will only be performing songs by the late hip-hop producer and Slum Village leader J Dilla.
Also on the bill as Las Gallas, Mr. Sonny James, and Yellow Rage. Details of the show are here. Tickets are $25 and free to members.
Below, check out Pattern is Movement's cover of D'Angelo's "Untitled (How Does It Feel)."
Pattern Is Movement – "Untitled (How Does It Feel)" (D'Angelo Cover) from stereogum on Vimeo.
Dan DeLuca, Inquirer Music Critic
Tuareg guitarist Omara "Bombino" Moctar plays The Blockley tonight.
The native of Niger's 2013 album, Nomad, produced by Dan Auerbach of the Black Keys, is a burner. My preview from last Friday's Inquirer is here. Below, check him playing outdooors at a mosque in his native Agadez in 2012.
Show details are here. Mean Lady and Here We Go Magic are also on the impressive triple bill.
Dan DeLuca, Inquirer Music Critic
Philadelphia band The War On Drugs, whose last album, Slave Ambient, was one of the standout releases of 2011, will return in March with Lost In The Dream, to be released on the Secretly Canadian label. That's a better title than Slave Ambient; let's hope the music is as good.
That's TWOD main man Adam Granduciel pictured on cover of the album, whose typically trancey lead cut "Red Eyes" you can stream on Soundcloud below. The War On Drugs kick off a national tour with a hometown date at Union Transfer on March 17, and the album comes out the next day.
Previously: Schoolly-D for Cyber Monday Follow In The Mix on Twitter
Dan DeLuca, Inquirer Music Critic
Heads up, hip-hop heads: Schoolly D wants to be your haberdasher.
The West Philly original gangsta rapper auteur behind "P.S.K. What Does It Mean?," "Gucci Time" and "I Don't Like Rock & Roll" has a Philadelphia hip-hop holiday gift purchase at the ready with a T-shirt emblazoned with this picture of himself and DJ Code Money taken on Parkside Ave. in West Philly in 1986.
A portion of the profits go to Face to Face Germantown, a community organziation that assists low income citizens of the Northwest Philadelphia neighborhood. To get the shirt and/or read a Q & A with Schoolly, go here.
Dan DeLuca, Inquirer Music Critic
Tabu Ley Rochereau, the soukous pioneer known as the "King of Congolese Rumba" who was one of Africa's most beloved musicians, died on Saturday in a hospital in Brussels.
The singer born Pascal-Emmanuel Sinamoyi Tabu in what was then the Belgian Congo in 1937 (or 1940, depending on the source) had been ill since suffering a stroke in 2008. The leader of Orchestre Afrisa International was an innovative bandleader whose melllfluous sound melded African, Cuban and Caribbean rhythms, and he sang in an effortlessly airy tenor dubbed "The Voice of Lightness."
Tabu Ley's music is available on hundreds of LPs - I just picked up a great one on vinyl last wekend called Ley, Ley, Seigneur Ley Rochereau at Beautiful World Syndicate in South Philadelphia last weekend, in fact. It's also expertly collected in two double CD collections of the Sterns Africa label called The Voice of Lightness: Congo Classics. A 16 song Spotify playist put together by Paul O'Sullivan that was posted by Sterns yesterday is below, as is a video of the musician, who also had a political career, performing in Zaire in 1974 with fellow African superstar Franco.
Dan DeLuca, Inquirer Music Critic
This year's Black Friday is also a mini-Record Store Day, with music retailers selling all sorts of exclusive releases, from Bob Dylan, Elvis Costello & the Roots, the Rpbert Glasper Experiment and others. Click here to see the complete list.
There are also in store appearances, like English singer Frank Turner's stop at Main Street Music in Manayunk at 4:30 this Black Friday afternoon. The former punk rocker from Meonstoke, Hampshire has built a big following in the UK with an endearingly sincere brand of Bruce Springsteen-Billy Bragg flavored heart-on-sleeve folk-rock. He plays a show with his band The Sleeping Souls in support of his fifth album, Tape Deck Heart, at the Electric Factory on Friday night, but he's be playing solo, and for free, at Main Street.
Prepare to be charmed by the "I will not grow up" sentiment expressed in the "Photosynthesis" video below, featuring a classroom full of school children taking Turner's message to heart. Main Street Music details here, Electrc Factory tickets here.