Archive: September, 2012
Sam Carchidi, Inquirer Staff Writer
Flyers right winger Matt Read, who led NHL rookies with 24 goals last season, is headed to Sweden to play during the owner-imposed lockout.
That means five Flyers will be playing overseas: Read, Ilya Bryzgalov, Jake Voracek, Rusland Fedotenko and Wayne Simmonds. Simmonds in playing in Germany, and Bryzgalov, Voracek and Fedotenko are playing in Russia.
Danny Brriere and Claude Giroux are contemplating offers to play in Europe, and Nick Grossmann may join Read's team in Sweden.
Sam Carchidi, Inquirer Staff Writer
New Flyers intern Danielle Maslany talks about her new position with the team. (Video by Sam Carchidi/The Philadelphia Inquirer)
Sam Carchidi, Inquirer Staff Writer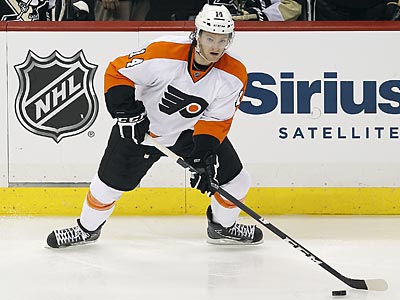 The Flyers, uh, Phantoms opened their training camp in Voorhees on Saturday morning before a crowd of close to 200.
Because of the NHL lockout, several players who played some games with the Flyers last season are in the AHL camp because they have two-way contracts. That group included Sean Couturier, Brayden Schenn, Zac Rinaldo, Erik Gustafsson, Eric Wellwood, Harry Zolnierczyk, Marc-Andre Bourdon, Brandon Manning and Ben Holmstrom
"Obviously I'd like to have the (NHL) up and ready to go, but we've got to wait for a fair deal here now," Schenn said after the morning workout. "It's just good to be back out there. It's better than training and skating on your own all the time."
Sam Carchidi, Inquirer Staff Writer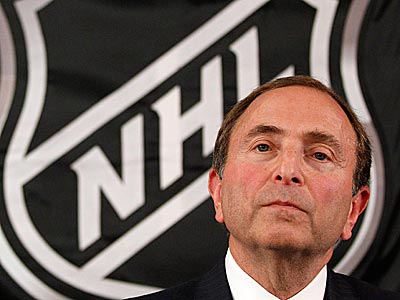 Representatives of the NHL and the players' association met in New York City on Friday, trying to find some common ground that will lead to a new collective-bargaining agreement and an end to the lockout.
Instead of discussing the core economic issues, the talks revolved around the players' safety and health concerns in the first formal meeting since Sept. 12. Both sides discussed possibly expanding the timetable for drug-testing procedures on players.
In the recently expired CBA, players could be subjected to up to two no-notice tests from the start of training camp until the end of the regular season.
Poll: What is your reaction to an NHL lockout?

(2872 votes)
Sam Carchidi, Inquirer Staff Writer
Full disclosure: When I was a kid, I infuriated my parents by putting a sticker on the back of their green Mercury Montego: "Only the Lord Saves More Than Bernie Parent," it read.
It wasn't so much the sticker than bothered them, but the fact I put it atop the paint on the trunk, instead of on the bumper.
A lot has happened in the four decades since I ruined the car's paint job, but Parent is still an icon on the Philadelphia sports scene.
Sam Carchidi, Inquirer Staff Writer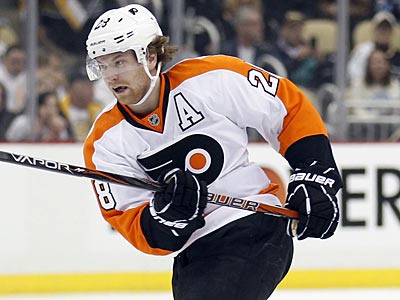 For the last few weeks, Claude Giroux has been skating with players at a complex near Ottawa, but the gifted Flyers center is frustrated by the lack of progress in the labor dispute between the NHL and the NHLPA.
"I'm getting a little bored here just working out," Giroux, 24, told the Ottawa Sun. "I kind of want to play games, get that rush of playing in hockey games."
He is considering playing in Europe during the owner-imposed lockout.
Sam Carchidi, Inquirer Staff Writer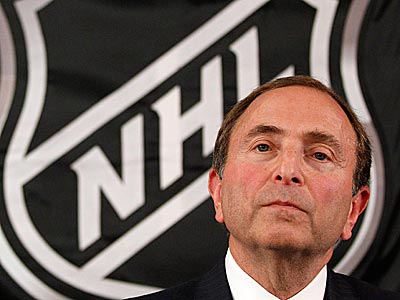 Flyers center Danny Briere, his frustration growing, made highly critical remarks Tuesday about how Gary Bettman is handling the NHL's negotiations with the players' union.
Multiple reports on Monday said Bettman, the NHL commissioner, suggested the league would cancel the Jan. 1 Winter Classic in mid-November if a new collective-bargaining agreement wasn't in place by then.
"Mid-November is what, a month and a half away?" Briere bristled after taking part in an informal Flyers practice in Voorhees on Tuesday. "Maybe if he spent less time worrying about who has the upper hand and maybe more time negotiating with the players, maybe more things would get done."
Sam Carchidi, Inquirer Staff Writer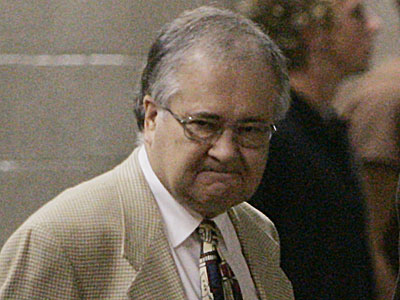 The NHL on Saturday fined Detroit Red Wings VP Jimmy Devellano a reported $250,000 for comments he made about the collective-bargaining agreement and the Flyers earlier this week.
In an interview with Island Sports News that was posted on Puck Daddy (yahoo!), Devellano ripped the Flyers for giving a 14-year, $110 million offer sheet to RFA Shea Weber this summer.
"The Detroit Red Wings' organization and the league agree that the
comments made by Mr. Devellano are neither appropriate, nor authorized, nor
permissible under the league's bylaws," said Bill Daly, the NHL's deputy commissioner. "Such comments are neither constructive nor helpful to the
negotiations."