Archive: June, 2012
Sam Carchidi, Inquirer Staff Writer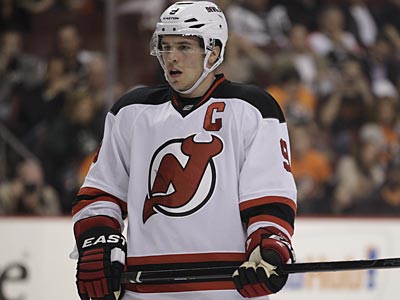 For the Flyers, the bad news coming out of Pittsburgh on Thursday was that superstar Sidney Crosby had signed a 12-year, $104.4 million extension, a cap hit of $8.7 million _ the same as this season.
It's bad news because Crosby, arguably the NHL's best player when healthy, probably could have gotten a shorter deal....which would have caused a higher cap hit per season.
By stretching out the contract, the Penguins have plenty of cap space for some moves, and it appears they will not be outbid for the best free agent on the free-agent market, Devils left winger Zach Parise.
Sam Carchidi, Inquirer Staff Writer
The 18-member Hall of Fame selection committee has some explaining to do.
The committee shamed itself, again, by bypassing former Flyers coach Fred Shero for the Hall of Fame on Tuesday.
Nicknamed "The Fog," the quirky Shero was an innovator, and he directed the Flyers to consecutive Stanley Cups in the 1970s. In a six-year span, he led his teams to four appearances in the Finals, including 1979 with the New York Rangers.
Sam Carchidi, Inquirer Staff Writer
Former Flyers Eric Lindros and Jeremy Roenick could be elected to hockey's Hall of Fame on Tuesday.
To me, both are borderline Hall of Famers, and I can see arguments as to why both should not be elected.
But I will not be able to understand if former Flyers coach Fred "The Fog" Shero doesn't go into the Hall.
Sam Carchidi, Inquirer Staff Writer
PITTSBURGH _ Throughout their history, the Flyers have had problems producing quality, home-grown defensemen and goalies.
Maybe that's why they drafted so many of them this weekend, hoping there is strength in numbers and that SOME will blossom.
Out of their seven picks, four were defensemen and one was a goalie.
Sam Carchidi, Inquirer Staff Writer
PITTSBURGH _ With their second-round draft pick (45th overall) on Saturday, the Flyers selected 6-foot-5 goalie Anthony Stolarz, a Jackson, N.J., native who calls himself "Stolie the Goalie" on Twitter.
The pick was acquired from Columbus in Friday's deal for backup goalie Sergei Bobrovsky.
In 50 games in the NAHL last season, Stolarz had a 2.84 GAA and .920 save percentage. He was rated as the fourth-best North American goalie by Central Scouting.
Sam Carchidi, Inquirer Staff Writer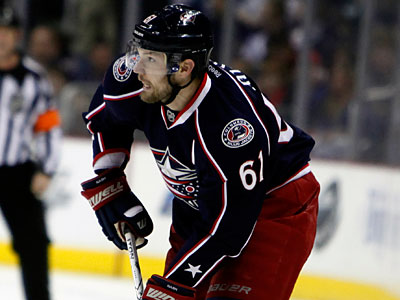 PITTSBURGH — The Flyers aren't done talking with the Columbus Blue Jackets, a source confirmed on Friday.
They are still having conversations with Columbus general manager Scott Howson about a potential deal for Rick Nash, a star left winger with a $7.8 million cap hit (ouch) through 2017-18.
Earlier Friday, the Flyers sent backup goalie Sergei Bobrovsky to the Blue Jackets for three draft picks, including a second-rounder (45th overall) on Saturday.
Sam Carchidi, Inquirer Staff Writer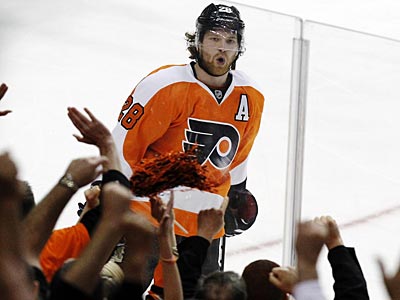 The Flyers' 20012-13 schedule was released Thursday and, assuming labor problems do not delay the start of the NHL season, they will play 13 of their first 19 games at home.
The Flyers, who struggled at the Wells Fargo Center in 2011-12, will open the season Oct. 11 by hosting the Boston Bruins.
If you were planning to buy tickets to watch Jeff Carter, Mike Richards, Justin Williams, Simon Gagne and the rest of the Stanley Cup champion Los Angeles Kings, forget about it. The Flyers will not host the Kings in 2012-13.
Sam Carchidi, Inquirer Staff Writer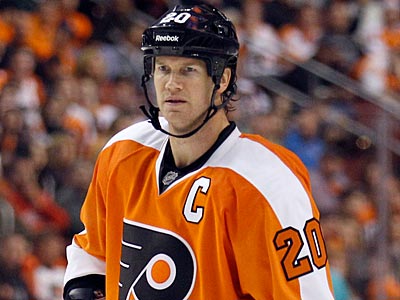 With captain Chris Pronger still bothered by headaches and his future unknown, Flyers general manager Paul Holmgren was asked Monday if he felt he had to add a veteran defenseman when free agency starts on July 1.
"In a perfect world, probably yeah, but it's easier said than done," he said, mindful that Nashville defenseman Ryan Suter is expected to be the top free-agent defenseman. "We'll take a peak on July 1st and see what's available and if there's a way we can improve our team, we'll take a shot at it."

Holmgren added he had no plans to make a deal for a free agent before July 1 to get their negotiating rights.
"There's nobody there right now that I would do that for," he said.